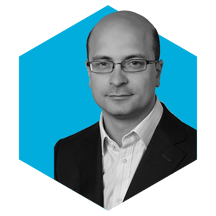 As part of the research into the 2020 UK Marketing Technology Landscape Supergraphic, we reached out to some of the UK's key marketing technology vendors.
We chatted on what makes them tick, what makes their companies successful, and gained valuable insights to the current & future state of martech.
James Isilay, CEO:
Cognism
In one Tweet (now 286 characters) describe your company for anyone not familiar?
The world's best all-in-one globally compliant prospecting solution
Can you tell us a little bit more about you and how the business came about?
I'm the founder and have a background in Algorithmic Trading. I wanted to take my knowledge of using news for trading to the sales world, so that audience building could be done with events and not just people and company data. Events such as company fund raising or a job opening helps sales and marketing professionals to tailor more impactful content for cold outreach. This ultimately helps to drive higher response rates.
What do you think has been the driving force behind your growth to date?
A very well-managed and driven sales and marketing team, coupled with a very well-engineered product
What have been some the toughest moments with the business?
In the first year, running out of money and having to take a consultant job.
What books, publications or individuals do you take inspiration from?

What's the best advice you've received for scaling your business?
Hire young people that are driven to power the sales and marketing engine.
Finally if we fast forward 5 years where will Cognism be, and how do you think the marketing space will have evolved?
In 5 years Cognism will be known as a global brand and the best in class in its space.
The marketing space will continue to evolve with more tool choices, but at the same time artificial intelligence will help companies more seamlessly tailor the right content for their target audience, helping to generate higher engagement rates.
---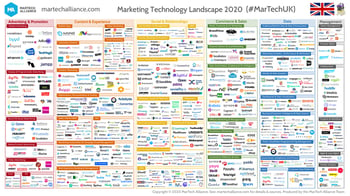 Get your high resolution version of the UK 2020 Marketing Technology Landscape Supergraphic here