Little bit of CRM news for you today. Hold onto your hats.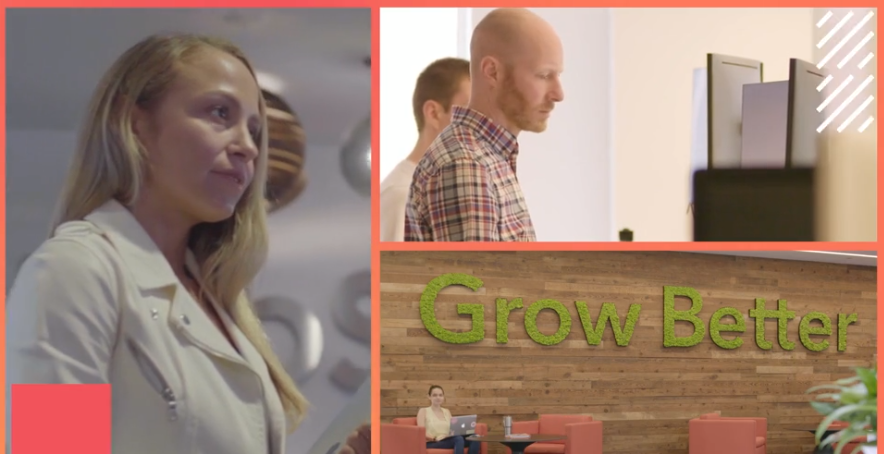 Coinciding with the Virtual Inbound conference, Hubspot has announced a major upgrade of its CRM, turning its focus to three C's; customers, connectivity, and customisation. The platform will offer features including advanced customisation and reporting capabilities, and a new enterprise level of Operations Hub. Snazzy.
Considering 76% of sales leaders believe that their team only utilises a small fraction of their CRM's capabilities, and 50% say their CRM is "difficult to use", the growth platform's announcement is pretty damn timely.
When a sales CRM isn't user-friendly, it hurts a company's ability to build relationships with customers - the main benefit of a CRM. Plus, it's a headache for salespeople. Instead of analysing customer data, they have to meticulously analysing their contact records for accuracy, for example. Not great. Every double check, every manual update, every ticket raised with the sales team, means a missed target or a demoralised team.
So instead, Hubspot is making sure its offerings are more customer-centric, more connected, and more customisable.
"Today's legacy CRMs are well-known, but not well-liked," said GM of Sales Hub at Hubspot, Lou Orfanos.
They're acquired, but not adopted. They're powerful, but painful to use. Too many sales leaders today are forced to settle for these bloated systems that create more work when they're supposed to be creating more wins."
Andy Pitre, HubSpot VP of Product agrees, telling Martech.com:
"CRMs have not done a good job of making it easy to get data into the system; they haven't done a good job of making it easy to validate and deduplicate and enrich the information inside of the system. The opportunity a lot of people are seeing is to build a better customer database."
CRM systems are built to engage with customers, on the basis of historical and general data gathered to create a persistent customer profile. So, if the data they hold isn't easy to access and utilise, what's the use of a CRM?
Having a solution to this might seem fantastic. And it is. But why should marketers be excited over a CRM over, say, a CDP?
These changes from Hubspot could be interpreted as a reaction to the growing popularity of CDPs, though Hubspot isn't using that term.
"For me, I'd rather double down on the term CRM," says Andy.
"Companies have CRM systems, and have other systems that are storing customer data as well. Part of the problem is bringing data together within the same system, so that's the big thing we're trying to do with Operations Hub — building a better framework for syncing between HubSpot and other systems."
A CDP will gather, segment and identify data from a CRM (customer relationship management) and a DMP (data management platform), centralise it, while also pushing out information to these platforms too. Without a good foundation, i.e. a CRM, everything collapses.
So, Hubspot isn't ready to move away from the term CRM just yet. Maybe it's sentimentality. Maybe it's good branding.
Click here for a definitive differentiation between the platforms, with DMPs chucked in for good measure.
So, what's Hubspot doing about it?
Hubspot is trying to make CRMs the coolest kid on the block again, acting as PR to reinvigorating its image. Marketers have begun to see CRM as a hard-to-use, burdensome system of record. In return, Hubspot is offering a solution. Instead of just popping its CRM into its marketing automation solution, its' allowing it to take centre stage.
Expectations around digital experiences have rapidly increased across all industries. So, Hubspot hope, with this new move, they can allow marketers to conjure up what experiences they want to provide, and be able to actively build it. No more being dragged down by their platform, and providing cobbled experiences.
"We want to be the number one CRM for scaling companies," says Libby Mauer, VP of User Experience.
"It's got to be customisable, it's got to be well-connected, and it's got to be customer-centric"
What's been announced?
Well, a bunch of CRM enhancements. These include different ways to transform customer experience, align data, level-up reporting, and customise user experience. Keep an eye out for:
The Operations Hub Enterprise Level. This means analysts will be able to curate data sets which downstream users can utilise to build reports.
Customer Portals (in beta). Customers can view and manage support tickets, gain more ownership over their experience, and explore the knowledge base. Plus, if anything is wrong, customers can now access custom feedback surveys.
Payment Feature. This feature is built natively within Hubspot, so it's easy to embed payment links on lots of channels, including emails, quotes, websites or live chats.
Improved customer report builder. Marketers can now build bespoke reports with their CRM data, all in one place.
Marketplace. If you're working with multiple systems and data sources, marketplace can feature integrations to help you keep the data clean and connected.
Administrative improvements, including the introduction of business units, association improvements, and a new set of admin features.
Sandboxes for Enterprise customers. These are production-like portals where users can try out new things, without impacting their current set up.
Click here to read our CDP eBook! Go on, click it. Click it. 👈👈👈