Hey you. How're you doing? I've bought you those chocolates you like. Yep, the ones with the orange cream in. Well, each to their own, right? Look what I've got - yep, it's a replica of the teddy bear you lost as a child. I know, magical. Now, d'ya wanna buy something?
The humble email. Underappreciated and underestimated, it's a technique that has held its own for decades, even with the advent of other, flashier approaches. It's resource cheap and ROI rich; in fact, for every $1 spent, you can expect a ROI of $51. And with more than 290 billion sent a day, there's a big chance for big profit.
Another money-making and customer-making approach comes in the form of personalisation. Forrester has found that 77% of consumers have chosen, recommended, or paid more for a brand that provides a personalized service or experience. Plus, 85% of consumers would reward sellers who provide relevant personalization with increased lifetime value.
Email personalisation is about sending the most relevant emails, and the most suitable time. ABM (Account Based Management), on the other hand, focuses on targeting the most relevant audience. So, combined, you'll be sending the right thing, at the right time, to the exact right person. Win-win. Win.
So, you can provide account-based personalisation in your emails, whilst also using your emails to fuel your ABM. Pretty cool.
But first up, let's ask:
What is ABM, and why should you use it?
ABM is a strategic marketing approach, used by both marketing and sales, that places a greater focus on targeting key accounts and customers for maximum effect.
With ABM:
Key business accounts are marketed to directly, as units of one.

High value accounts are identified and key stakeholders are targeted.

Specific marketing strategies are conducted through various channels to match specific needs and personas.

There's a forced alignment between sales and marketing.

Personalisation at the account level requires the two departments to be in sync, on account-specific messaging.
According to ITSMA, around 85% of marketers who measure ROI describe account-based marketing as delivering higher returns than any other marketing approach.
Shari Johnston, SVP of Marketing, Radius:
"Marketing is no longer a one-way street—you cannot simply shove promotions to your prospects. You need to engage in an active dialogue and ABM lets you do that with unparalleled precision."
Basically, it's all about:
Identifying

the most important accounts and the VIPs within those accounts

Figuring out

who they are, what they like, and gather as much insight as possible

Using

that data to shape your pitch and proposition to their pain points

Creating

content and engagement that fits their pain points.

Working

closely with sales throughout.
So, why should you use ABM for your email campaigns (and your email campaigns for ABM)?
Well, ABM focuses on creating and executing campaigns that are highly targeted, and address the desires and pain points of an account or client, through their decision makers. So, utilising email personalisation and marketing to fuel your ABM can help garner better results.
So, connecting these techniques might just work. You can begin to understand each target's priorities, and build a relationship far beyond the usual selling-at approach.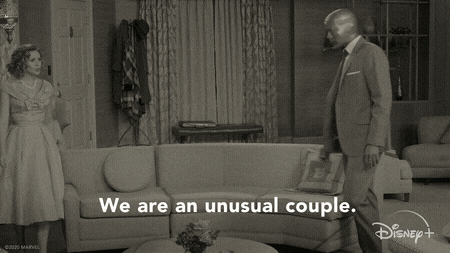 In fact, with 56% of marketers strongly agreeing that personalized content is key to ABM success, and 95% of B2B buyers choosing a solution provider that 'provided ample content to help navigate through each stage of the buying process', it is vital that you're producing content that is ABM friendly.
By personalising your content to an ABM level, and by using personalised email in your ABM, you can provide this connection in a tried and tested format that is favoured by B2B clients. I mean, those 3.1 hours a day office workers spend on work email shouldn't be wasted.
So, what are some benefits of combining email and ABM? Well, you can gain:
Improved ROI and a quicker sales cycle.
Relevant and personalised email content can resonate with your clients, addressing their challenges. When this is done successfully, they're more likely to purchase your products and services.
Plus, organisations which invest in email marketing have a better possibility of achieving a high ROI. Email marketing generates about forty dollars for every dollar, which is about 3,800% in ROI, suggests Brennan Flentge. And by using ABM strategies on top of this, you can achieve some pretty great results.
Better relationships with customers
When you've figured out your business goals and target accounts, you can really take a direct approach to your message. If you've figured out the pain points, behaviour, and levels of interest of your target accounts, you'll be able to provide them with a top-of-the-line personalised email. So, they'll be more likely to turn into customers, and long-term customers.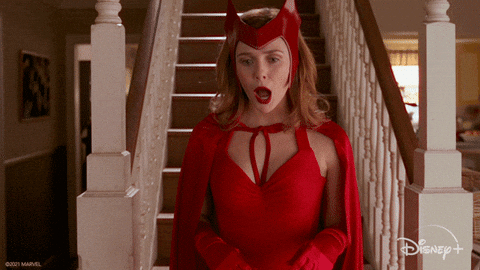 Email can be a direct way of establishing a 1-on-1 connection with a client. Though social media can reach a range of individuals quickly and easily, email is basically a direct and individual letter to a specific person. Think sentimental love letter over town crier. So, ABM and email are similar in the fact that they market to a specific list of prospects, or a single prospect. This way you can target your messaging easily and effectively.
"Account-based marketing is all about developing better quality relationships and ROI will follow", says Andy Bacon, B2B marketing.
Provide hyper-personalised experiences
Hyper-personalisation might seem like a phrase from an 80s sci-fi novel, but in fact it's a pretty useful practise for connecting with customers. It's all about going beyond the traditional personalisation techniques like subbing in someone's first name, and instead using behavioural insights to provide customised experiences.
So, you can use the client's purchasing history and behaviour on your site, and see what they prefer, or what they might be tempted to buy in the future. This way, you can provide content on things that might be interesting to them, while understanding what will be more likely to convert them into customers.
Plus, since the target group in ABM is fixed, marketers can create email content that is super relevant to them. Remember, personalised and targeted email campaigns improve click-through rates and conversions massively.
So, how do you do it?
1. Start with social media.
I know we've just been making fun of social media as a technique. But in fact it can be a useful support.
Some experts recommend monitoring social media to understand what type of content your accounts interact with, so you can tailor your email content to appeal to them. This is known as social listening.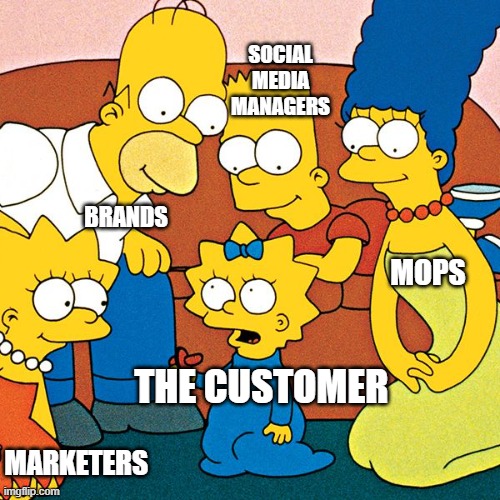 Integrate suggests that social media is a useful place to start as "People tend to post about their pain points and challenges, which gives us marketers the opportunity to deliver valuable content at the right time."
Plus, you can add to your client's personalised experience by using social media as an additional step in your interaction, through direct messages and relationship building.
Right, now you've got the right content. What's next? Now it's time to figure out your channel. Email is perfect for the CEO of a company, or higher-ups, whereas social media would be ineffective. But email isn't a catch-all; make sure the channels and times are best suited to your prospects.
2. Use the best data
Make sure your data is accurate. If you're developing bespoke content, you need to make sure you're 1) emailing the right person 2) producing content that fits them perfectly. If you're doing one, but not the other, then it's all for nothing.
Working with a reputable data partner can help, by allowing you to capture the correct contact info you need.
The more data you have, the more efficiently you'll be able to personalise your messages. This might involve their business needs, interests, role, type of service they're looking for, and more. This data will help you make the best changes and decisions for improving the success of the campaign.
3. Email list segmentation
Once you've identified target accounts, you'll need to segment them into groups. This'll allow you to send specific and personalised messages. You can segment the accounts based on their; role, gender, business needs, and interests. So, you'll be able to craft impactful content, and send it to the right person.
And remember to keep your email list nice and tidy. Regularly focus on verifying email addresses, removing bounced emails, and even sending opt-out forms to people to gage inactivity.
4. Create a compelling subject line and body
Now, this is more practical. Think of your subject line as the first impression. If it doesn't catch your target's eye, then this entire article has been for nothing. Don't make it any longer than 45 characters, and keep it brief. Consider going for a message solving their pain point, rather than a selling point.
Next, keep the copy focused on the prospect. Use their name, and a personalised greeting. Then, have a few lines that pin point the unique issues they have, and acknowledge that you know where their issues lie. Also, if you've worked with them before, it might be a good shout to reference your successes or previous transactions with them.