Partner Content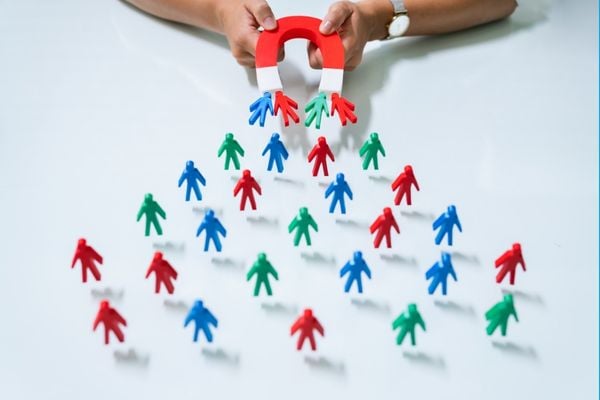 Leads.
We can't get enough of them; can't grow business without them.
But if they're not managed properly, leads, well, they can lead you astray.  
One bad lead won't ruin the entire funnel but allowing unregulated information to seep into your lead management systems is adding unnecessary obstacles to the conversion challenge. It pollutes lead generation processes when precision is paramount. And it's costing teams time and money. 
There are many components to data governance. But if you're relying on your Marketing Automation Platform (MAP) and CRM platforms to solve all your data governance issues and get your data neatly lined up, you're wasting time and money.
They're great at importing leads with direct integrations and can handle deduplication, but this is where you start to run into limitations. Behind that lurks a blackhole of clean-up, standardisation and validation tasks. This results in slow speed-to-lead and diminishing conversation rates. These tools are simply not equipped to eliminate or fix data governance issues.  
Marketing budgets are shrinking. Teams too. So more manual work isn't an option, yet marketers are doing it. 71% of marketers don't have an automatic process to manage lead speed and data quality from all demand channels. That's a lot of people doing a lot of extra work they don't need to. 
Eliminating the problems from the outset is the only solution, and that's what Integrate's Demand Acceleration Platform (DAP) does best.
Say goodbye to:
Leads with invalid emails and phone numbers 

Leads associated with the wrong accounts 

Leads being lost due to delays  

GDPR issues 
What is Data Governance in Marketing?
A proper data governance framework requires automated and scalable validation, standardisation, compliance and deduplication and DAP has a dab hand at all of it. It stops problems before they occur, speeding up the entire process, gifting you more time, and a better chance of converting accounts.  
Data Integrity - without it nothing works
Marketers must be able to trust the data and without automated and scalable processes, there's just too many unknowns. And too many things can go wrong. 
Many buyers rely on third party channels to conduct their research, making that data extremely valuable to marketers. And 61% of marketers rely on it as their primary mechanism for ensuring data quality, with Content Syndication and LinkedIn being the top two sources.
So, data integrity is key. 
But we're only just scratching the surface of data governance. Let's break it down. 
Validation 
First, don't confuse validation with deduplication. Validation is so much more than eliminating duplicates, its quality assurance. It is checking lead accuracy against the right databases so sales teams aren't wasting time dialling the wrong numbers. Sending emails into the ether. And inaccurate information isn't being passed around, diminishing trust, performance and conversion rates. 
Standardisation
Direct integrations don't mean information has been standardised, it just means that data is there, in your MPA/CRM ready to use. Or is it? 
Often teams will need to spend hours fixing this data, all the time, the conversion clock ticks down. And direct integration isn't always available across all channels with formatting conflicts adding to delays. 
41% of sales and marketing teams spend too much time fixing lead data.
Compliance 
Lead data needs to be 100% validated, standardised, complete and trustworthy. And marketers need to be safeguarded from it being misused, both to ensure data regulations aren't breached, but also, so budgets aren't blown out. Bad data and lead management leads to more work. 
According to SWZD, "56% of marketers leads route automatically from display, social, search and web. Event, webinar and third-party leads are routed using manual processes. Checking and ensuring marketability compliance, and validity is a manual process in both cases."
While marketing automation and CRM systems offer some compliance features, they can't protect data across all channels, particularly on the all-important third-party channels.  
So, if you are audited, you'll need to be ready with this info. That's why compliance is often solved manually to mitigate against the risks. But without automation, comes human error, and that's a gamble that can cost millions in fines. 
And how about customisation? When marketers create their own form fields, CRM and marketing automation platforms sometimes can't cope. They get clogged. Duplicate fields emerge. Data gets damaged. Conversion rates shrink. And marketers, well, they're left with an impossible task amid this mess. Trying to activate programmes with precision.
The Demand Acceleration Platform is An Essential Part of Your Martech Stack
DAP is a critical element in getting the most of your demand programs and providing a steady flow of leads that are validated, opted-in, and 100% marketable. It's a scalable solution for improving lead quality and delivery to the right channels at the right time, for every buyer. And it keeps getting better, learning as it goes, allowing users to make real-time adjustments, rather than simply being a repository of details. 
It determines engagement while maintaining absolute privacy and by preventing data pollution, DAP converts leads into real revenue opportunities. 
CRM/MPA systems, in contrast, focus on maintaining the latest customer record. 
They don't properly safeguard marketers from bad data, and they don't look after leads across multiple channels.
DAP ensures data integrity. Optimises. Maximises. Protects. And it saves marketers time and companies money. It allows teams to act with precision. And right now, you can't afford anything less.  
"We've seen a reduction in junk data in the CRM," Pamela Guyton-Micheles, the Senior Manager, Demand Generation Marketing and Intentional Programs for Avalara, says of the benefits of using DAP.
"We first went through a pretty major data clean-up process, and it has stayed green since adopting Integrate - it has stopped us from pumping incomplete, duplicate and invalid info into the database. And this has saved the SDR team over three-thousand hours in total." 
Find out how DAP can help you with your marketing efforts. Book a demo.
By Mala Narasimharajan, Senior Product Marketing Manager, Integrate