Quite a lot of money that, isn't it? You'd notice if it was taken from your account is what I'm trying to say. To be bought by Cision – a company who, if you Google them, have an office that looks like it belongs in that "the world if xyz" meme – you'd have to be doing something right and by all accounts, Brandwatch definitely have been doing things right.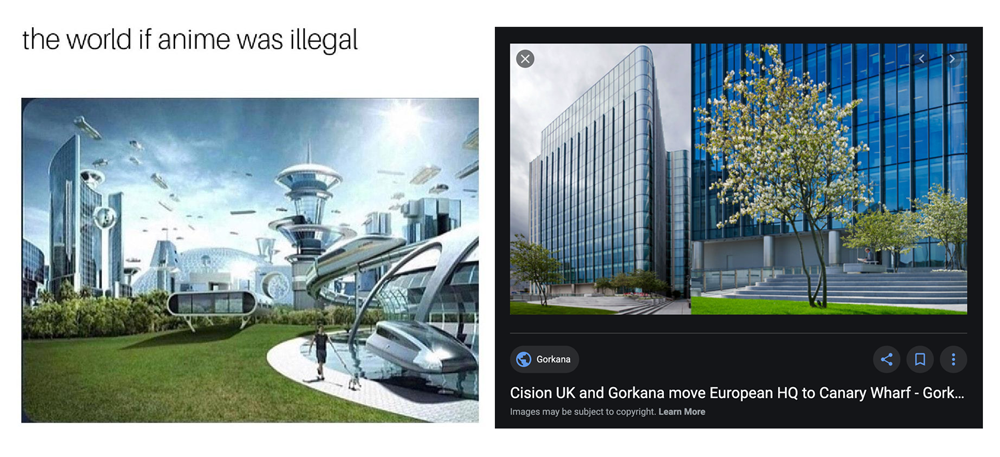 Uncanny.
So what is Brandwatch?
Not to be confused with Bradwatch – my Tumblr page that offers daily updates on Hollywood heartthrob Brad Pitt - Brandwatch endeavours and succeeds in allowing brands to see in one easy and manageable place what people all over the world are saying about them, across various websites and major social media platforms.
If someone in Prague is moaning that Nestle – who happen to be a client of Brandwatch's – are using too much plastic in their packaging on a Twitter thread that seems to be garnering a fair amount of attention, the Brandwatch will know and warn them. They'll also be able to provide brands with charts and those handy word map things that express the general attitude and more recurring terms used when referring to their products or services.
On top of that, Brandwatch can greatly assist with market research so if a company is thinking of making a consumer-facing change, they can refer to the data provided. In their own words, Brandwatch give you access to "the world's largest pool of online consumer discussion, lets you monitor conversation across the web, and collect 10 years of historical data to answer questions fast". Need to know if 27-year-old men in Dublin like it when companies do that thing on Twitter where they pretend to be one person just vibing and making memes? Now you can.
How did they get going?
Officially, Brandwatch was launched in 2006, but that was actually a relaunch of Magpie Search and Alert, which was started two years previous. Magpie Search and Alert was very much the barebones of what Brandwatch is today, offering a search engine service for documents such as financial statements and patents.
All of this was derivative of Runtime Collective LTD, which was incorporated in 1999 by Giles Palmer, who remains CEO of Brandwatch to this very day.
Various acquisitions
People buy things and companies buy things too. Brandwatch is no different, having acquired and merged with a vast array of companies over the years.
In late 2014, Brandwatch acquired PeerIndex, a London-based company that specialised in social media analysis and at the time monitored 45 million Twitter accounts, making it one of the most extensive companies in its field.
BuzzSumo, a content marketing research and analyst tool was next to be acquired in 2017, followed by Brandwatch themselves merging with their competitor, Crimson Hexagon, in 2018.
Qriously - a famously accurate and astute mobile market research, polling, and survey app – was then acquired in 2019.
Today
This brings us neatly back to the beginning of the article where I touched on the acquisition of Brandwatch from Cision, the Chicago-based public relations and earned media software firm. I won't bother going into their history all that much since they were founded in 1867; the same year Alaska was bought from Russia with a $7.2 million cheque.
So what's next for Brandwatch and Cision? If you were to believe the Brandwatch website, then a "bigger future".
That's something we can all get behind, right? I mean there's absolutely no explanation as to what that means and it's somewhat of a paint-by-numbers response to an acquisition but you know, we'll see...