Apart from being the illustrious founder and leader of LXA (formerly MarTech Alliance), Carlos Doughty is known by many as the Prince of MarTech (Kid you not...read more about that here).
With almost two decades of experience under his belt, Carlos can boast not only of launching this business, 100% bootstrapped - but also the annual #AntiCon event which bucks the trends of your common conference bringing together brilliant minds across martech, salestech, and adtech for one day every May and October, and the former #MarketingBookClub which had seen Carlos connect with some of the industries heaviest hitters such as Gary Vee, Scott Galloway, Scott Brinker, Robert Rose and stacks more!
*He absolutely, by no way, definitely did not strong arm yours truly to flex up his 'Who Is' page.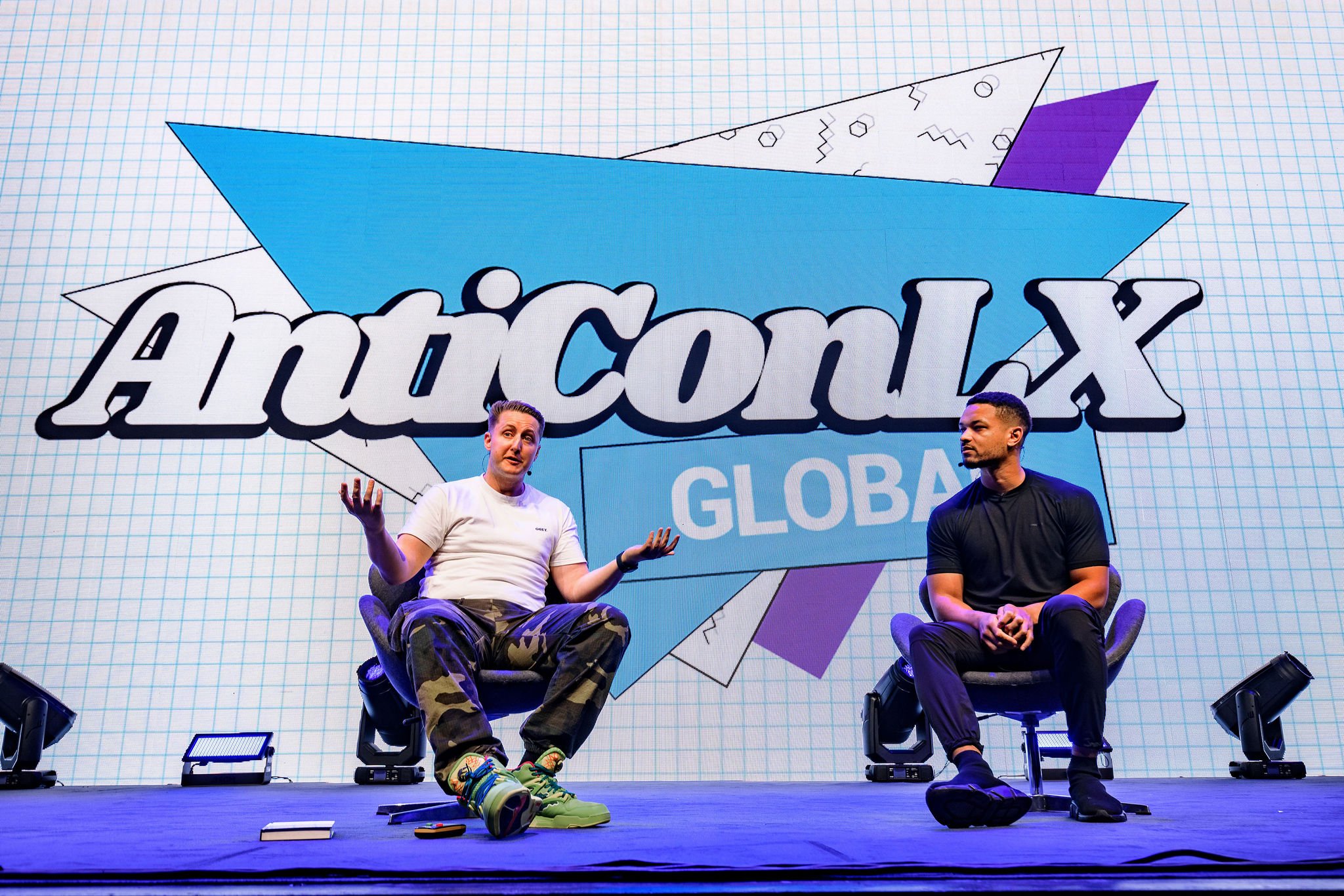 Why we love him
Besides the fact that he pays our salary, we love Carlos because of his questionable jokes (which always require explaining 'why they're funny'), his novelty socks and 90's throwback t-shirt collection, and his obsession with trainers, hip-hop, and pugs.
But on a serious note - is there a man on this planet who loves marketing more than Carlos Doughty?
Never will you meet a guy who loves his job more, after almost two decades in the industry he turned his talents to launching LXA (formerly MarTech Alliance) - combining his love of marketing, books about marketing, events about marketing, martech, and talking incessantly about marketing.
After shaking off the shackles of corporate life and the suits and ties it called for, these days you'll find Carlos in his #startuplife hoodie, jeans, and trainers in trendy East London, planning to take over the (martech, salestech and adtech) world.
A few more bits about Carlos? Why not?
Built a 0 to 100k+ community of martech, salestech, adtech, and nexttech lovers

Rich experience in digital transformation programmes from CRM, MAP to CDP

Experience consulting and executing projects for enterprises through to start-ups, cross-industry, globally including brands such as HSBC, Euromoney, JP Morgan

Global project experience having delivered projects across New York, Singapore to Shenyang, Amsterdam, Hong Kong to Hangzhou, Boston, Qingdao, Yantai, Paris, Jinan, Shanghai, London, Beijing, and Brussels

Regular keynote speaker at marketing & tech events across the globe

Nearly two decades of growth, marketing, and sales experience

Librarian for the #MarketingBookClub, interviews with the likes of Gary Vaynerchuk, Seth Godin, Scott Galloway, and more

Named MarTech Business Leader of the Year (UK




It gets better...Learn from the man himself
Carlos isn't just the head honcho here at LXA, he's also the brainiac behind our top-notch Marketing Technology and Sales Enablement & Sales Operations courses.
If you're on the hunt for some serious insights into evaluating your martech expertise and crafting a savvy marketing tech strategy, your quest stops here with our must-do Certificate: Marketing Technology (MarTech) Essentials course.
And, for those who want to master the art of strategic thinking spanning content, training, and aligning sales and marketing, look no further than our comprehensive Certificate: Sales Enablement & Sales Operations Essentials course. It's the real deal!
Follow Carlos Doughty