This is not your coffee machine recognising a picture of a dog. No, it's not your blender popping a tag on anyone it thinks is Jeff Goldblum. This is something much, much more.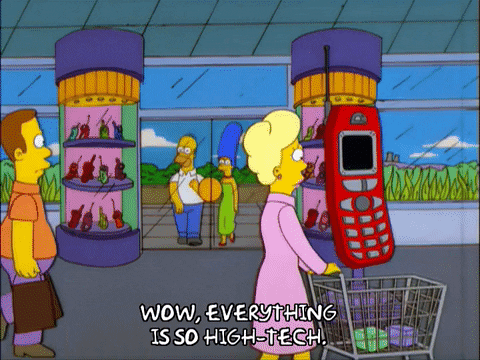 AI and Machine Learning might sound like an Electro-funk duo, but in fact it represents a new, competitive advantage for marketers. We've written about what AI can do for you before; DX Strategy, Email Subject Lines, Influencer Marketing, Data Management, and plenty of others. Go check em out!
Looking for the down low from a download? Want to be overly-informed on digital asset management platforms? Well, check out our How a DAM can improve content ROI, here!
In fact 43% of organisations currently use or plan to build/buy AI and ML systems with a primary goal of increasing operational efficiency and effectiveness.
Plus, according to an Aberdeen study, 55% of companies are using 11 channels to interact with customers. So, it's vital that these experiences are stitched together. When an omnichannel customer experience programme is used, customers report a 2.4X annual increase in satisfaction. Getting an intelligent DAM to drive this level of personalisation and customer focus makes this a hell of a lot easier.
The most advanced DAM solutions include AI in the capabilities.
That might be NLG, computer vision, OCR, sound indexing, etc. in order to identify text - either what is written, or the meaning itself.
From this, AI can do all the stuff a human could do, without all the human stuff. You know, eating, sleeping, making mistakes, all that nonsense.
Your AI could create chat boxes on your site and converse like a human. It could generate subtitles in a number of different languages, add key words or categories of elements in an image or video to enrich metadata and asset clarification. According to Wedia Group:
"By means of a specific learning mechanism (Machine Learning), users themselves create their own sets of keywords or categories, teach AI and improve the indexing capacity of the DAM media library."
But first up, let's have a quick definition of DAM.
What is DAM?
DAM stands for Digital Asset Management and it pretty much does what it says on the tin: It's a piece of software that helps you manage all your digital assets.
What does it mean to 'manage' digital assets? Almost every business, whether B2C or B2B, retail or service, has digital assets of some form or other.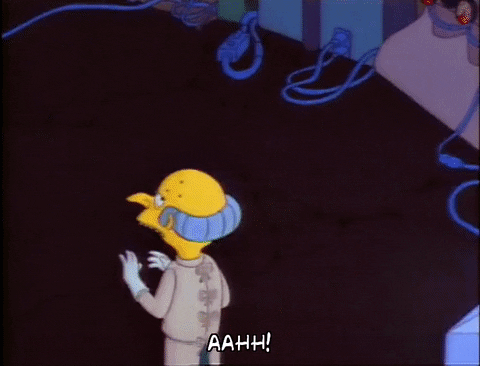 Those assets – images, videos, podcast audio files, infographics, gifs, logos, and more – can be stored in one place, the DAM, alongside important information about each asset known as the Metadata. All of this is accessed by a simple-to-use platform which helps users find the right asset and use it in the right time and place. Sounds simple enough – if you have one in place.
So, what else can an AI-run DAM do for you? Well, it can:
Turn manual processes into automated actions
Good news! All that nonsense of auto tagging is no more. That's what you'd be thinking by introducing AI to your DAM.
AI had bought the promise of automating this time-consuming, manual process. Usually, this takes hours of administration work to tag created content, making it easily accessible and discoverable for users.
Instead ML and AI can auto tag using categories like colour, objects, and text. But it can also be fitted to suit things unique to a specific business. This intuition can take the mundane tasks from your team, and let their talents be used elsewhere. Plus, the AI reduces the training time required for in-house use of DAM technology, as auto tagging does not require training.
But, this will require an initial human effort. Organisation-specific training will be needed to recognise company products or staff members - the 'things unique to a specific business' mentioned above. This initial effort will craft the learning processes that will allow the algorithms to run the automation.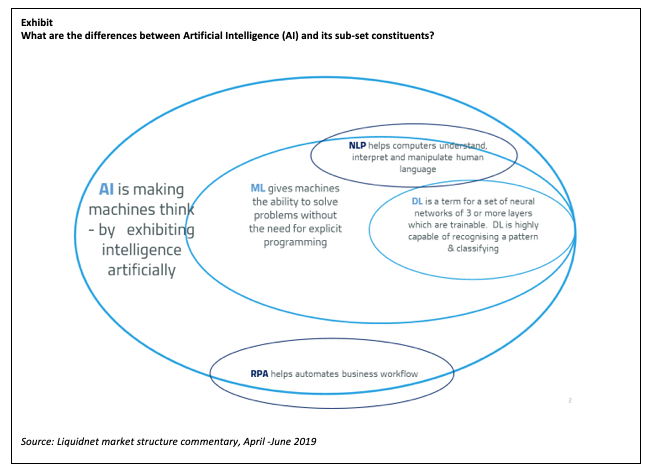 AI can also use facial recognition to classify assets by individuals. So, if you're looking for a picture containing a specific person, the AI can search for it. It can even identify the emotions expressed on the person's face. Creepy, I know, but fantastic for the search and moderation of user-generated content.
Using the AI for UGC will allow you to scan through the best posts, and the ones relevant to your campaigns. If someone is laughing or smiling in a picture, the AI can retrieve the media, allowing you to focus on the language and tone of the campaign. This way, your content can be crafted to highlight your brand, and promote UGC that your customers will love and trust.
But remember, AI should be there to support your team, not replace it. Human monitoring, proofing and validation is vital in keeping high levels of accuracy, and relevancy to the business. AI doesn't always have the context needed, especially at the start. So the human touch can add the nuance needed to keep things smooth, and assets made easily discoverable.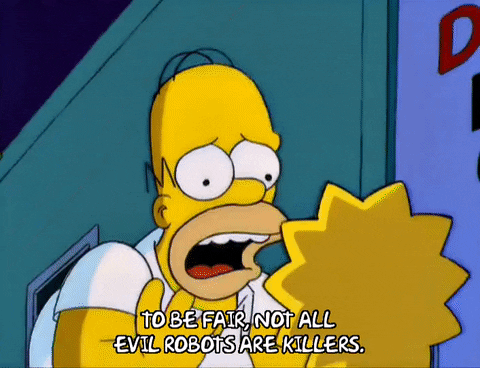 There's a potential for AI to be 'biased', so keep your humans in mind to avoid a PR crisis.
"With human biases, [AI] can be very dangerous." says 3 Colour Rule's Flavilla Fongang. In fact, the Algorithms behind Apple, Nikon and HP's software, had issues identifying non-white people in images.
But also remember, it's not the tech which is biased, but the algorithms and data inputted in the first place. So with good data, and good proof-ers, you'll be sure to avoid a downfall.
AI has made especially large strides in recent years, as machine-learning algorithms have become more sophisticated and made use of huge increases in computing power and of the exponential growth in data available to train them. Spectacular breakthroughs are making headlines, many involving beyond-human capabilities in computer vision, natural language processing, and complex games such as Go."

–

James Manyika and Kevin Sneader,

McKinsey & Company
Help Maintain a Competitive Advantage
"Both publishers and consumer brands such as The Wall Street Journal, Pandora, La Redoute, and TopFan use an AI-powered approach to improve their conversion rates and differentiate from competition, as Boomtrain reports.

Pandora, for instance, brings together human curators and machine learning algorithms to suggest new songs listeners might like.

Music listening services give us many good examples of competitive advantage achieved by delivering the best user experience. If you're working with large quantities of content, algorithms can help to surface the most relevant ones for each individual user."

– Karola Karlson, Content Marketing Institute
So, having a DAM powered by AI gives businesses and brands the ability to provide a level of customer service their competitors can't.
In fact, an AI-powered DAM has a number of competition-smashing benefits, one being speed. AI can allow DAMs to perform at a high speed, processing information, in real-time, which allow for dynamic media management capabilities. ECommerce businesses can even provide customers with personalised content, which will enhance CX.
Another benefit is intelligence. AI provides the power to sort, filter, and search easily. And most importantly - organise. Many systems like a CMS, don't have the ability to organise huge amounts of content. But AIs smart search can make sure you can always access the right content, at the right time.
Empower Delivery
AI means that your DAM can act in more intelligent ways. But it also allows your DAM to be scalable, and ready to tackle omni-channel content delivery across all your platforms and applications, across the entire organisation.
The automation features may even mean you can schedule management of publishing through tour CMS, manage customer communications, expire irrelevant or timely content, and even hold content for product embargoes.
What to consider
Mediavalet suggests there's eight key principles to keep in mind when implementing AI with your DAM. So, make sure:
Cognitive metadata is kept separate from your human-generated metadata
Separate your various services by project or feature, to better associate training data
Cognitive metadata should be filterable
Cognitive metadata should be convertible
AI providers should be tracked
Feedback should be used to improve the AI
When updating your AI, assets that have already been tagged by an AI model in your DAM library should be re-analysed
AI should assist, not replace the human aspect.