Partner Content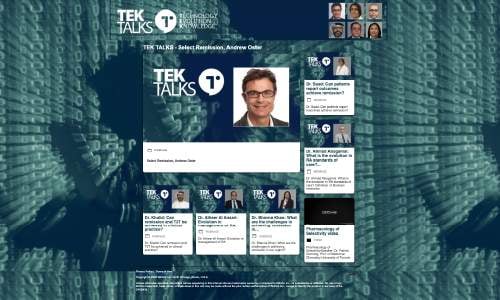 ABOUT ABBVIE
Sharing scientific information with a global audience, digitally.
The pharmaceutical industry has a long standing tradition of
in-person conferences, which are critical for enabling companies to share their research and products. However, as technology has progressed, physicians' need to travel has decreased. The COVID-19 pandemic exacerbated this trend, but even before the public health crisis AbbVie had seen a decline in conference participants and an increase in interest for digital engagement.
Learning from medical conferences is as important as ever before, so AbbVie needed to reimagine how the company could engage healthcare professionals, as it had done for many years, by creating digital event experiences.
The organization wanted to reach global audiences, gather insights on audience interests and integrate the data into its CRM to help scale the efforts of its sales team. AbbVie also needed a technology solution that would showcase the details in its scientific research, making the information easy to consume and memorable.
INTRODUCTION
"We have incorporated the integration with our CRM, Veeva, so we are capturing all the data from our events and making it accessible in the same data lake where we maintain our global analytics."
CHARLOTTE NIELSEN
GLOBAL SUBJECT MATTER EXPERT FOR VIRTUAL EVENTS
SOLUTION
"ON24 helps us make more strategic decisions in line with best practices and planning programs."
CHARLOTTE NIELSEN
GLOBAL SUBJECT MATTER EXPERT FOR VIRTUAL EVENTS
RESULTS
AbbVie is training all of its business owners to use ON24, and has onboarded 35 markets so far, which have different teams such as oncology and immunology. The business owners in each market work with ON24 to create engaging experiences for their target markets and promote various AbbVie products.
"ON24 does a great job helping us make more strategic decisions in line with webinar best practices," Nielsen said.
With ON24, AbbVie produced 80 webinars in April 2020 alone. The company achieved a 75% attendance rate for its webinars in Q2 of 2020, up from less than 25% in Q2 of 2019. AbbVie's webinars receive an average engagement score of 6, higher than the pharmaceutical industry standard of 4.