Partner Content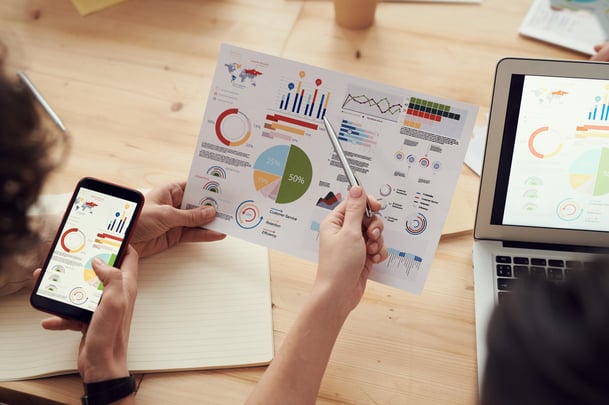 B2B marketers spend hours every day curating content and messaging to address customers' needs and position their companies as thought leaders. They know their content is valuable, but they're not seeing ideal engagement or conversion performance. They're challenged with getting the right piece of content in front of the right customer at the right time.
ABM provides the account-level data needed to understand where buyers are in their journeys—so how can marketers translate that to websites and landing pages to create a seamless customer experience? Effectively aligning content with every site visitor is key to driving engagement, and, ultimately, the conversions that marketers are expected to deliver to sales teams.
In fact, when web personalization is part of an ABM strategy, it has proven to drive some pretty incredible results:
50% increase in form submissions
60% increased time-on-site
40% decreased bounce rate
Let's look at the ways your ABM efforts can benefit from website personalization!
Web Personalization Use Cases
When you pair your paid advertising tactics with a personalized on-site experience targeting the same audience, those visitors have a 4.5x higher likelihood to convert.
Drive More Conversions
Using targeted, conversion-led messaging, you can improve your overall conversion rates and also drive visitors to connect with the conversion points most relevant to their buyer's journey. Web personalization helps you do this through:
Calls to action — dynamically change the CTA based on the visitor's profile
Onsite retargeting — leverage banners and fly-ins to prompt visitors who visited conversion pages but never converted, previously engaged with certain content, or who are a part of a specific ABM audience segment
Increase Engagement and Time Spent on Site
With the overwhelming amount of content available today, you're constantly competing for prospects' attention. Even if you're able to get them to your website, they're likely to bounce if they don't find what they're looking for right away.
So, how can you get them to stick around longer? Leverage web personalization tactics along with visitor data to curate a tailored experience that is relevant and has a strong call-to-action. For example:
Show net new visitors a brand overview video or early stage content so they can learn more about your offerings
Connect new visitors with relevant case studies that apply to their industries
Prompt high-value visitors or target accounts to connect with demo requests, downloads, or sign-ups to ensure that you're collecting visitor contact details
Give existing customers an easy way to get to valuable content resources, new product release details, customer focused webinars, or support
Promote Content and Assets
Have a new eBook or product feature you want to be top of mind for customers and prospects? Website personalization is a simple and effective way to drive your audiences to a desired piece of content!
Drive Event Awareness and Registrations
Don't let your customers and prospects miss out on an upcoming webinar, conference, or field event. Deploying sitewide messaging via web personalization can help you keep events front-and-centre and provide an easy way for visitors to click through to learn more and get registered.
Improve the Buyer Journey
If you can identify visitors' industry, geolocation, on-site behaviour, target account lists, or opportunity stage, you have the building blocks for an amazing on-site experience. Intelligently target buyers when they arrive with relevant messaging based on these data points.