Okay, we'll be honest. 8 months into this crazy new world and virtual events seem to be on every corner you turn. And while you have to admire the events marketing industry for not taking no for an answer, for switching it up rather than standing still, more often than not what follows the words "virtual event" these days, is an eye roll.
Remember when zoom calls were fun? Remember when working from home was still exciting? When we'd all plan our weekends around a virtual pub quiz and downloaded the Houseparty app? Yeah, it feels like a lifetime ago when we look back at our young, hopeful selves.
But we're here to tell you that the innovation and transformation of the virtual event space as we know it is NOT OVER. There are still a handful of organisers out there refusing to sit still and willing to break all the rules until they have cooked up the perfect virtual event recipe. Because let's be honest, like it or lump it, they're here to stay.
So we thought the least we can do to keep the snoozefests at bay is to bring you our top virtual events you don't want to miss…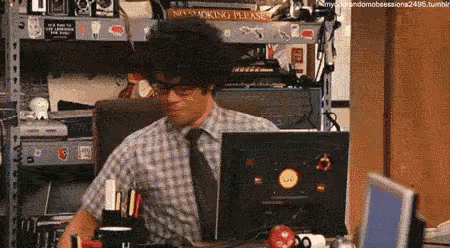 "Where the tech world meets"
Born in 2009 and originally hosted in Dublin, Ireland, Web Summit is known to some as the largest tech event in the world. Now held in Lisbon (well, not now – pre-COVID now) Web Summit brings together more than 10,000 attendees, 800+ speakers, from 150+ countries over 3 days of non-stop tech.
This year, you can catch Web Summit online from 2nd December – 4th December.
A peak inside their speaker line-up for 2020 includes:
Eric Yuan – Founder & CEO of Zoom

Gillian Tans – Chairwoman of Booking.com and

Anjali Sud CEO of Vimeo
"The internet edition of your fave anti-conference"
You should know the drill by now. We don't like to do things conventionally, with a hashtag in our name and martech as our game we've taken everything we know about the biz and keeping fine folk like yourselves thoroughly entertained and switched it up on screen.
We're talking a whole lot of this:
Catch 30 Speakers across 30 days live and on demand

Fireside chats, open Q&As, experience sessions, masterclasses & inspiring presentations
And putting it into a whole lot of that:
We've upgraded to a shiny new powerful learning platform so you can build your learning playlists & measure your progress 

Gain reward points: Used for access to future events, win swag and access extensions

Want to enhance your martech learning? The platform will host stacks of additional resources so you can fill your brain with the good stuff. And you can even gain a digital learning badge to publish on Linkedin
Join us from 19th October – 16th November at your place, on your time.
Cut the Crap
"A marketing meet-up that doesn't suck"
Taking a similar stand on buzzwords and bull$h*t, Cut the Crap vow to provide a safe space free of the marketing metaphors we all hear too often. If you're planning to attend this year, you must swear to never utter the following:
"Content is king", "TV is dead" or "Data is the new oil".
Instead, Cut the Crap introduces a sensical marketing event that highlights the meaningful over the trendy.
To Catch Cut the Crap's straight talking 2020 (secret) speakers join them online Thursday 15th October 7PM EDT on Zoom.
Speakers aren't announced because 'a fancy title isn't a prerequisite for valuable insight.' A Cut the Crap classic…
'The World's Most Important Gathering of CMOs and Marketing Executives'
Gartner invites CMOs and their leadership teams across the globe for an unparalleled program of marketing leadership and world-class strategy through unprecedented times.
With a range of insights on offer from customer experience to market insights and the marketing technologies that fuel your marketing strategy.
If you're looking to hone your leadership skills, refine your marketing strategies and find innovative solutions to help power your marketing A-team, Gartner personally invites you – yes, YOU to join The virtual Gartner Marketing Symposium/Xpo 2020 to stay at the centre of:
Navigating change

Marketing leadership

Strategic advice
Join Gartner from 1st – 3rd December, online.
Don't say we didn't warn you… The battle against boring isn't over yet.