Hi guys and gals, welcome back to my lovely YouTube channel! Just a quick message before we jump into my fave sustainable vegan shampoos and conditioners.
Today's sponsor is BIG BILL'S ANTI-BOIL CREAM, EXTRA STRENGTH, MADE WITH CAR OIL, HORSE SHOES, AND PIG FAT. BIG BILLS. FOR BIG BOILS, PICK BIG BILL'S. Like and Subscribe!
I think the introduction above shows the importance of picking the right influencer as a brand, and the right brand as an influencer. Or maybe it was because I still have three months left on my contract with Big Bill.
Either way, today we're going to look into the influencer campaigns that worked, and why they worked.
A report from Mediakix suggested that the influencer marketing industry global ad spend was projected to reach $5-$10 billion in 2020. But an influencer study by Launchmetrics, 30% of professionals claimed that influencer identification was their main challenge in their influencer marketing strategy. So, the industry is growing, but marketers are struggling to keep up.
Marketing has become more and more based in algorithms, data, analytics and specificity. So, the 'spray-and-pray' approach is never going to be the most effective with Influencer Marketing. Instead, brands have to figure out how to target the right audience, with the right individuals.
This means it pays to be specific and focused when it comes to your influencers.
People are turning to friends, celebrities, and influencers who inspire them most to learn how to best adjust to new norms. This presents brands with the unique opportunity to reach new consumers by partnering with influencers who have already built a strong sense of community. With that said, influencers and brands must work closely together to ensure their messaging feels both relatable and authentic."

— Brent Villiot, Senior Strategist of Social and Creative Strategy at Tinuiti
So, back to basics. What is influencer marketing?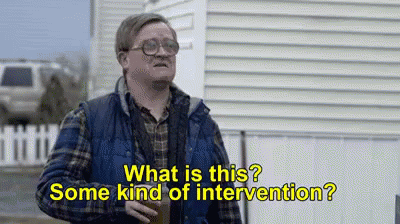 Well, influencer marketing is a way for brands to promote their products through independent content creators. This might be for brand awareness, or sales. In fact, nine out of 10 brands are using some form of influencer marketing.
"From a PR perspective, Influencer Marketing is the shift in recognising there are new ways to reach your audience or publics.
"Traditionally, that used to be high net worth individuals or journalists. Now it can be anyone with their own network or media" says author Stephen Waddington, of Wadds Inc.
It's important to approach influencer marketing strategically, and carefully. While influencer marketing can generate an equivalent earned media value of $18 per $1 spent, it only does this when it's done correctly, and done well.
1. Nick Offerman X Lagavulin
Okay, first up is not exactly what you think of when someone says 'influencer'.
Resuming his role as the stoic man-of-few-words Ron Swanson, the Parks and Recreation star collaborated with the Lagavulin Distillery to release a new edition of their Scotch Whiskey.
To publicise the launch of the "Offerman Edition", Nick bought out the fictional character, to release a 45 minute video simply sitting next to a fireplace, drinking the beverage in question. No dialogue, no narration, no background music.
And the video has been viewed nearly 4 Million times.
So, the brand chose exactly the right brand ambassador for their campaign, namely someone who could revise a well-known role that fit the style of the product. Basically, they were using the influence of the character, who was a fan of the drink, and was visible over seven seasons. That's a pretty long advert.
Just like someone getting to know their favourite influencer over seven years, building trust, and accepting their recommendations, this campaign is not too far off(erman).
2. Lil Miquela X Prada
Prada's Fall 2018 collection was anything but subtle. Flame shoes, banana prints, bright neons. So why should they have been understated with the influencer they used?
Lil Miquela, the virtual celeb, released multiple pieces of content to help the fashion powerhouse promote the event. Animated gifs, videos, and even a tour of the event's booth featured the AI influencer, decked out in virtual recreations of the iconic brand's designs.
"Speaking" to the Business of Fashion in February, Miquela explains her success:
"Initially, it probably stems from curiosity. I think people stick around because they end up learning more about themselves through the questions they're asking.
I love being able to communicate, learn and talk to everyone from all corners of the world. There is a sense of community to it as well, the people who follow me end up being friends with each other and the communications that it opens up is inspiring."
Recently, Lil Miquela has also partnered with virtual avatar singing competition 'Alter Ego', to promote the show on her Instagram. Try explaining that sentence to your nan.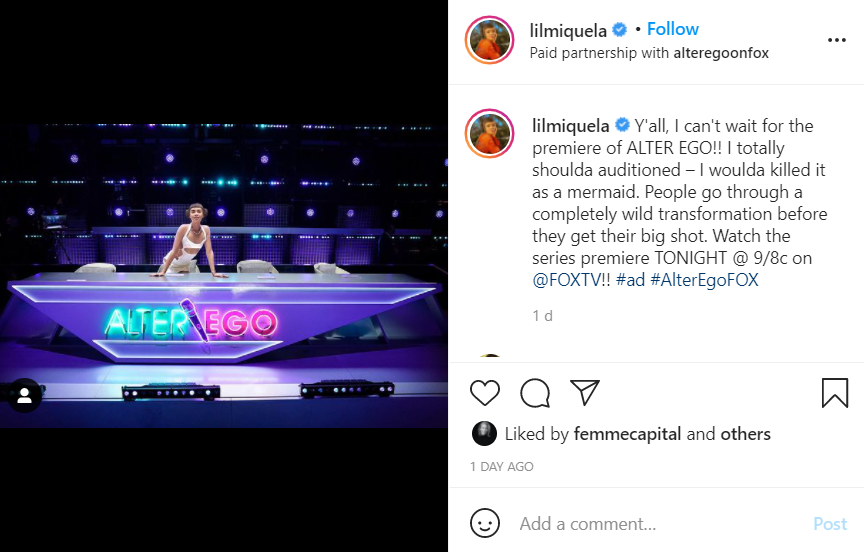 Both of these examples focused on choosing the novelty and innovation of a CGI influencer, by brands who were trying to do something similar. This way they are appealing to the correct people, i.e. people interested in disruptive technologies, and who the novelty of a cyber-influencer has not yet worn off.
3. Grace Beverley X Functions of Beauty
Okay, a little bit more of a classic now.
A perfect example of picking an influencer that fits your brand, GraceFit and Function of Beauty partnered to promote a brand the influencer was already a fan of.
Having previously mentioned the products on her YouTube Channel and Instagram, Grace Beverley could organically move into promoting the brand whilst retaining the trust she'd built with her audience.
Plus, the products were vegan and cruelty free - exactly what Grace promotes within her social media and business ventures. Her audience also looks to her skincare routines and beauty regimes, so the collaboration resulted in high engagement.
'
The great thing about Gen Z is that they want to believe in what you're doing as a brand," says Grace.
"They want to support you and they want to lean into your story. So I'm a huge proponent for getting that kind of storytelling out there.'