Sam Altman is an entrepreneur and investor based in Silicon Valley. Basically, he's a tech mogul who knows how to get things done.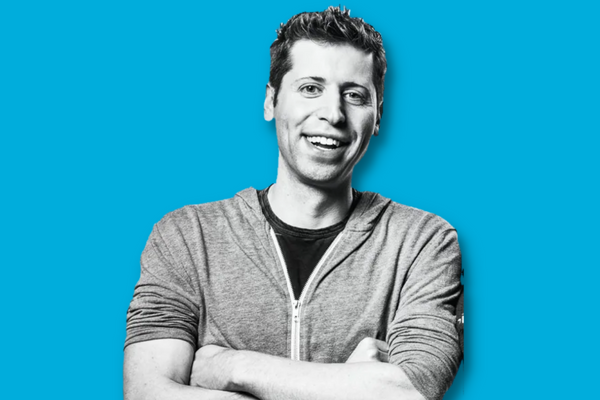 He is the CEO of OpenAI and the former president of Y Combinator, where he began as a part-time partner in 2011. Then in 2014, he was named president by co-founder Paul Graham.
Prior to this, he was the CEO of Loopt, a mobile location-sharing app. After raising more than $30M in venture capital, Loopt was shut down in 2012 after failing to get traction, the company was acquired by Green Dot Corporation in 2012.
Altman has invested in more than 200 startups, including Airbnb, Dropbox and Reddit. He also co-founded OpenAI, a nonprofit organization focused on artificial intelligence research and development. He has been recognized for his work with many awards and accolades, including being named one of the "30 under 30" innovators by Forbes magazine in 2011.
He is an investor in many companies; Airbnb, Stripe, Reddit, Asana, Pinterest, Teespring, Zenefits, FarmLogs, True North, Shoptiques, Instacart, Optimizely, Verbling, Soylent, Reserve, Vicarious, Clever, and Notable PDF.
Sam also did an eight-day stint as CEO of Reddit in 2014, when CEO Yishan Wong resigned.
In addition to investing and working with tech companies, Altman is an active philanthropist and mentor to young entrepreneurs.
He regularly speaks at conferences and gives lectures on entrepreneurship, innovation, and technology. Altman is a strong advocate for startups and has helped shape the tech industry in Silicon Valley.
He serves as an inspiration to many aspiring entrepreneurs and provides valuable advice to those looking to start their own businesses. Altman continues to drive innovation in the tech world with his investments, leadership, and mentorship. His experience makes him a valuable asset to the entrepreneurial community, helping them build companies that have a lasting impact on society.
Altman's career has been marked by his passion for providing opportunities for people from diverse backgrounds. In 2015, he launched Y Combinator's Fellowship Program which offers to fund to early-stage startups led by people from underrepresented groups in the tech industry, such as women and minorities. He is also a vocal supporter of immigration reform and has spoken out against President Donald Trump's travel ban. Altman's commitment to diversity and inclusion shows his dedication to creating work environments that are equitable and accessible for all.
"I try to just do things that I'm interested in at this point.
One of the things I have realized is, all of the companies I think I have added a lot of value to are the ones that I think about in my free time on a hike or whatever, and then text the founders and say, 'Hey, I have this idea for you.'
Every founder deserves an investor who is going to think about them while they're hiking. And so I've tried to hold myself to the stuff that I really love, which tends to be the hard tech, [involving] years of R&D, [is] capital intensive or is sort of risky research. But if it works, it really works."