Jill Rowley is a renowned figure in the world of B2B SaaS, with over 22 years of experience in the industry. She was an early employee at Salesforce (first 100) and Eloqua (#13). So, she's always been ahead of the game. A real Jill-of-all-trades, if you will.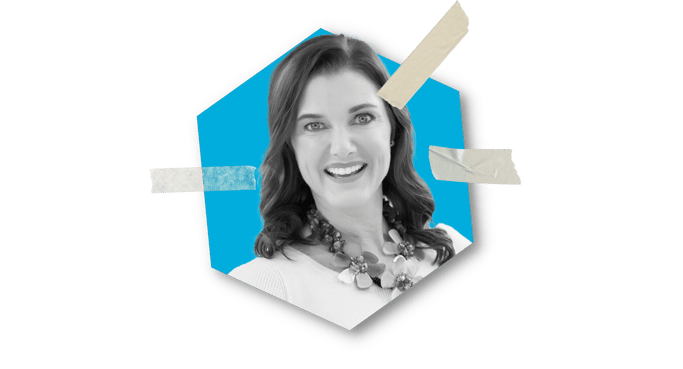 I asked Chat-GPT for a quick joke that could accompany this article. This is what it came up with: How does Jill Rowley like her coffee? Automated, personalised, and delivered through multiple channels! Now, I'm sure that's not the kind of automation Jill is so passionate about.
PLUS you can catch Jill Rowley in the (virtual) flesh at AntiConLX Dial Up in May! Get your tickets here!
Jill became a student of marketing starting back in 2002 because her buyers were marketers. She learned what was driving modernisation and transformation at the time, and how it was becoming more about data, automation, technology and personalisation through multiple channels and through social media.
"LinkedIn is no longer an online resume. It's your digital reputation."
Through that lens she saw this buyer changes sooner than most salespeople, and why those changes would become so important to sales as a whole.
Today she explains that social selling is about researching your buyers, and then becoming relevant to them and building significant, deep relationships with them. These factors will ultimately drive revenue.
Jill spent six years in management consulting, 52 quarters in software sales at Salesforce and Eloqua, six years doing professional speaking, 2018 reporting to the CEO of Marketo (acquired by Adobe for $4.75b), and is now a Limited Partner "LP" and GTM Advisor at Stage 2 Capital.
She started investing in 2012 and maintains her personal portfolio of investments in sales and marketing technology startups. She also started advising startups in 2012 and joined her first Board of Directors in 2016. Three of the companies she has advised have had successful exits -- HubSpot, Accompany, and DataRPM.

Jill has been through numerous acquisitions, including Oracle (£871 million), Cisco (£270 million) and Adobe (£4.75 billion).
She is a Social Selling evangelist, Advisor, Investor, and Board of Directors member at various B2B SaaS companies, including Vidyard, Terminus, Engagio, People.ai, HubSpot, LoopVOC, Folloze, and Affinio. She is also a Fund Advisor and Limited Partner at Stage 2 Capital. She loves startups, especially category creators.
She spent 13 years in Software Sales at Salesforce.com & Eloqua. She was also an individual quota-carrying rep, but she built her Personal Brand — the EloQueen and Jilloqua — and then a Social Selling expert as a practitioner.
Oracle acquired Eloqua and asked her to build a Social Selling programme for its 23k Sales professionals.
She lasted 10 months and 17 days before she was fired for speaking with a reporter (for the 2nd time). Immediately prior to launching her own company Jill Rowley LLC #SocialSelling, she gave her story to two reporters — Julie Bort at BusinessInsider and Thomas Lee at San Francisco Chronicle.
"I kept fighting the fight, I kept trying. But I was not a C-suite sucker up. Change is hard. You think Larry thinks Oracle needs to change?"
When Jill was asked to share the biggest mistakes or misconceptions that she sees organisations have about social selling, she gave three:
Companies are not addressing social selling at the organisation level.
If a company addresses social selling, they are doing so by buying LinkedIn Sales Navigator and calling it social selling.
Companies are saying more is "better": do more mass emails, send more useless and impersonal invitations to connect on LinkedIn, and share more impersonal content with the masses. It's a lot of irrelevant "more."
Since Jill is the primary reason we have marketing automation today, she was asked to give the original intent behind it. She says originally marketing automation's intent was to be able to convert an inquiry into a customer more efficiently and faster.
Marketing automation began when she was an employee at Salesforce: she used to take article reprints and send them by postal mail to their corresponding clients.
Jill Rowley is a true trailblazer in the world of B2B SaaS, having been ahead of the game for over two decades. Her experience, expertise, and passion for social selling have made her a respected advisor, investor, and board member in the industry.
And if you want to see her in action, don't miss your chance to catch her at AntiConLX Dial Up in May! Just make sure you don't get fired for speaking to reporters before the event. As Jill reminds us, "Change is hard. You think Larry thinks Oracle needs to change?" Well, one thing's for sure, with Jill at the forefront of innovation, we can expect big things from the world of B2B SaaS in the future.
"Your network is your net worth."