You open up Indeed. You click "create post". You type "I'd like to hire a metaverse person, please". No response. It's time to get more specific.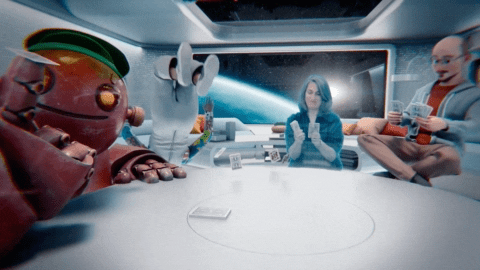 In October last year, Facebook/Meta/the social media platform that knows what you ate last summer made a pledge to speed up the development of the metaverse. So, it's all hands on deck. But whose hands?
Well, the social media giant has committed to hiring 10,000 people in Europe over the next five years. People with metaverse-specific skills, in metaverse-specific roles. In fact, they recently posted 13 jobs with the word "metaverse" in them.
But they're not the only ones creating jobs in this space.
Fashion houses and clothing companies have become pretty bullish on the metaverse. And in particular NFTS. As a result we've seen Gucci, Nike, and Balenciaga all start their search for their metaverse teams.
In fact, Nike has posted five jobs that reference the metaverse. This includes a listing on LinkedIn for a director of metaverse engineering, a principle innovation metaverse engineer, a senior 3D game designer, an expert innovation programme manager for the blockchain, and a virtual material designer.
But even legacy brands like Disney are getting involved.
The media juggernaut has posted a role for a manager of business development who will "help lead Disney's efforts in the NFT space".
So, which positions are going to be needed in this new digital world? Let's jump in.
Metaverse Research Scientist
Many major tech companies already have dedicated AR and VR scientists in their teams. But the metaverse needs a little bit more oomph.
So, the job of a metaverse research scientist won't just be about developing digital models of the real world, like the existing VR and AR scientists do.
Instead, they will need to work on creating a seamless and intertwined architecture on which the rest of the technology will be used. These cases might include games, adverts, DeFi, etc. etc.
Plus, candidates would need to be able to build all of this technology to scale. The metaverse is only at its infancy, after all.
One company already searching for scientists is Oculus. The VR company recently advertised for an Audio Algorithms scientist, who would join the team that plays a "critical role in enabling new audio features in the metaverse".
The chosen individual would need to "Develop novel signal processing algorithms, and train/deploy ML models for the audio areas listed above that can run on all devices and work well for our diverse user base and operating conditions".
So, what skills will they need? Well, the job posting asks for someone who has experience with ML frameworks such as PyTorch or TensorFlow to train models for applications like noise suppressions, dereverbreation, echo cancellation, etc.
Metaverse Creative
Metaverse creatives will be needed in order to concept and produce compelling metaverse experiences for brands.
This role will be needed to pitch the metaverse to clients as a genuine creative solution, as more and more brands look to enter the space.
So, metaverse creatives get a birds eye view of the development and production of metaverse products, and align delivery with creative strategy.
On top of this, the individual would need to be able to create concepts and strategies for clients across a number of platforms and technologies. This means they'll need to be able to identify appropriate tech and platforms that would work for clients, and their client's briefs.
Metaverse agency and studio Metavision has been looking for such an individual. Their posting required the position to be filled by someone with experience in User-Generated Content games platforms e.g. Roblox.
They would also need to have a good knowledge of gaming, the Metaverse, and related technologies such as AR, VR, and NFTs, and how they can play a role in advertising and entertainment.
Virtual material designer
Like we've mentioned above, apparel businesses are joining the metaverse hiring spree.
Since a player's avatar will become a reflection of themselves, there will need to be companies, and professionals within that company, which will allow them to dress in the most up-to-date virtual garms.
Real-life brands such as Gypsy Sport and Collina Strada are already engaging with customers in IMVU, who hosted the metaverse's first fashion show earlier this year.
In fact, the site itself grew in popularity by 44% in the last 12 months, showing the increasing popularity for the medium.
Companies like RTFKT, described as the "Supreme of the metaverse", and DressX, one of the first digital-only stores in Decentraland, are making digital clothing as coveted and collectable as brands in the real world.
These two brands can be found in Metajuku, a shopping district in Decentraland. A dedicated space for these brands and industry shows the increasing demand for these products, and the need for professionals to create them.
Metaverse hardware builder
So, it's not all about the software. Not everything should be focused on creating the best virtual trainer. I know right, who would've seen that coming.
The metaverse requires more than code. It needs people working on sensors, cameras and headsets. In order to make the experience realistic, hardware will need to be developed in order to create a multi-sensory experience.
Plus, there's some more technical stuff involved, such as inertial measurement units, visual light cameras, depth cameras for track and mapping.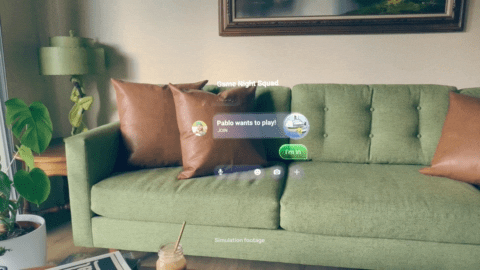 So, a metaverse hardware builder will need to be able to assemble the digital world, scale it, and intertwine it with the physical world.
Metaverse Planner
Now, we've got a bunch of creatives coming up with ideas. We've got a bunch of scientists bringing those ideas to life. Now, you'll need someone to execute it all.
One there's a working Metaverse, the ability to plan and implement functionalities into a fully virtual world will be key for many companies. Plus, sifting out what will have a good ROI, and what is just jumping on the bandwagon, will be an important aspect of day-to-day decisions.
So, that's why a metaverse planner is essential. The CEO will set a vision and a strategy for the creation and growth of the metaverse revenues, and the planner will be needed to drive a strategic portfolio of opportunities from beginning to end, from pilot to deployment.
This means identifying market opportunities, building business cases, influencing engineering roadmaps, and developing key metrics.
So, who's hiring? Well, Balenciaga have announced they are launching a "metaverse department", and have posted a listing for a meta business coordinator, who will fill a similar role to the planner. The business coordinator will work closely everyday with the metaverse business director.
Gucci has posted a listing for a "Web 3.0 Manager" who would, according to the site, "help drive sales and strategy in this fast moving and growing area of NFTs and digital art".
Metaverse Product Managers
Now, this isn't just your run of the mill product managers. Wait, hold on. Yes it is. It is your run of the mill product managers, who will need to develop their skills to adapt to the changing climate.
Given that the metaverse market is expected to reach $814.2B by 2028, there's a lot of potential for marketers. So, the professionals in this role will need to be able to conceive, create, and execute interactive ad campaigns in order to appeal to the younger generations.
In order to keep up with this demand for products and content, companies are going to need more product managers to develop the end user experience, test and work out glitches, and work on new initiatives. Plus, they'll need individuals who can drive product development with multiple teams of engineers, designers, and product specialists.
Of the 3,200 jobs posted on Meta's career page, almost 2,400 are for various types of product managers. Snap, Google, and Oculus are also all looking for product managers.
Metaverse business development managers
With the increasing number of companies getting into the space, brands will need to hire a metaverse business development manager to keep up with the competition.
The employee will need to develop in-depth knowledge of every offering out there, in order to identify profitable business opportunities. Plus, they'll need to lead development of partnerships in the space, and research partnerships for business opportunities.
Vital Hint is currently hiring for their company ClubRare, an open metaverse for collectors. Their metaverse business development manager will need to have an understanding of blockchain, smart contracts, and the DeFi ecosystem.