Partner Content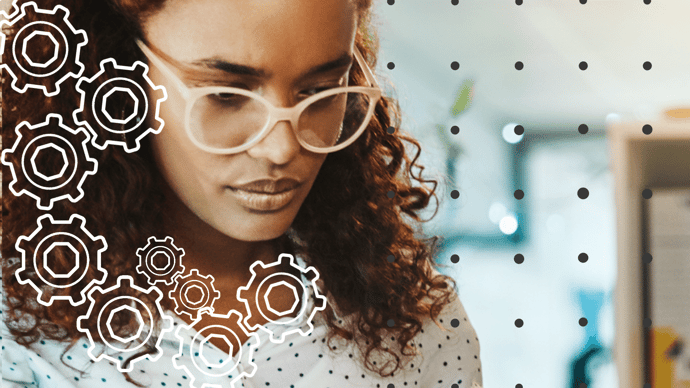 Acquia CMO, Lynne Capozzi describes what to consider when relaunching a brand website and describes the content strategy behind the new Acquia.com.
The world looks very different now compared to a year ago, and as the face of your business, your website should reflect this new reality. COVID-19 brought widespread economic uncertainty, global lockdowns and new consumer priorities that will impact how people communicate, shop and work for years to come. With the majority of people's interactions with brands taking place online, digital timelines vaulted forward and businesses had to step up how they were creating customer experiences. While web may not be the only channel to prioritise anymore, having a memorable and useful website is still the backbone of success for companies that want to build connections with people in this digital-first era.
Every time I participate in a CMO-focused event or discussion, leaders cite everything from a rebranding to a content or technology refresh, to a merger with another company as motivation for a site relaunch. Good marketing is about forming relationships with your customers and telling a meaningful, memorable story. Today the average tenure of a CMO is just 14 months, so leaders know they need to act fast to establish a strong presence and purpose for their brand. To keep up with the pace of innovation, digital leaders need to regularly refresh their websites every few years.
A website refresh is a bold way to showcase this new vision or carve out a space for a brand as the leader of a new category or a trailblazer in their industry. At Acquia, our mission is to build the world's greatest digital experiences, and that starts with our own customers. I wanted to relaunch Acquia.com to reflect Acquia's evolution as we've expanded our approach to digital experience and our audience's evolution as they now have new needs and expectations for every online interaction.
Reimagining content for the researcher, not the buyer
Back in the mid-2000s, the website was mainly seen as a way to convert leads, drive event registrations, gather email addresses, etc. These transaction-based relationships are no longer the focus of good marketing. With the shift to a customer experience mindset and the ongoing decline of third-party data tactics, marketers need to flip their perspective. Instead of approaching a website in terms of what we want someone to do, we need to first think of what we can do to help someone who comes to the website.
With people spending more time browsing and consuming content online than ever before, we wanted to create content for the new Acquia.com that addressed the needs of someone in the mindset of a researcher, not a buyer. Relevant educational content, such as how-to pages, industry thought leadership, product comparisons and instructional videos, is critical to teaching a new potential customer who our brand is and what we do. With so many different options available to them, today's customers will only stick with a brand that offers them some kind of unique value and clearly and concisely explains why they are the best suited to solve their problems.
As we thought about the user personas who would visit the Acquia site, we wanted to lead with content that would immediately get to the point of what they most needed to know. For example, as a CMO, when I'm evaluating a potential technology vendor, I'm less interested in hearing a product pitch from the brand themselves and more interested in success stories and examples. I want to see who their other customers are and the ROI they've been able to attain. I also want to see how their product compares to competitors, so featuring content like case studies and reports from known industry analysts will give me that important validation.
Similarly, when we thought about creating content for the CEO, we understood that they're very motivated by results. They don't want to have to search through pages of marketing jargon to see if your product can save them money. So, it was important for us to prioritise content that would illustrate exactly what kind of ROI other customers have earned from our products. Thinking of the website in terms of data storytelling and combining that hard pricing and revenue-focused information with a mix of content resources and visuals creates a richer, more purpose-driven experience for each of our customer personas.
Crafting a clean, concise brand story
The best storytellers of all time know how to leave an impression in just a few, well-chosen words. Your website is the entryway for customers to learn more about your services. When people are moving between so many channels and devices, you only have a few moments to capture their interest. When designing the new Acquia.com, we wanted the look and feel of the site to be clean, sleek and connected — just like our products. Our philosophy of seamless integrations and open technology that just works had to be present in the copy, layout and visuals throughout the site. So, we focused on building a user experience that was easy to navigate and could offer clear definitions and descriptions of our products without unnecessary barriers. As part of our research, we also looked to the success stories of our customers who we know to be some of the best and brightest in their industries. Brands like King Arthur Baking Company and World Vision International used customised content to transform their digital experiences with Acquia and tell a stronger story that resonated with their customers in this current world.
Straightforward communication is especially important for companies like Acquia that are creating and defining new categories in their market. As we've evolved our solution from web content management to become a leader in the digital experience platform (DXP) space, Acquia has made significant changes to our product portfolio. In under two years, we added a customer data platform, marketing automation and low-code site building features to our DXP. This transformation alongside an emerging market space presented the opportunity to shape the discussion and define the terms of the conversation. We wanted to be proactive in building content that spoke to our modern vision of what an open digital experience is and make sure that all of this new content and product information flowed throughout our site to form a complete, connected brand image.
Choosing innovative technology solutions to drive impact
Beyond just refreshing the brand messaging and content, we also saw this site relaunch as the perfect opportunity to take advantage of all of our own leading solutions. We put our vision into action by implementing our own technologies in strategic ways to help us work more efficiently, enhance overall performance and improve the look and feel of the site. Thankfully, migrating all of our new content from Drupal 8 to the new Drupal 9 website was fast and painless.
During our relaunch, we also empowered both developers and non-technologists with low-code site building tools like Acquia Site Studio. Site Studio allowed our team to deploy new content quickly through pre-built templates and drag-and-drop features. By equipping everyone across the organisation with intuitive, accessible technology, we could execute on our goals faster and get to work on adding new features and functionality that mattered most to our customers.
At the end of the day, relaunching a website is the opportunity for any CMO to make their mark, instead of following what every other company is doing. When the world of digital changes on a sixpence, those who succeed are those who get out ahead and carve their own path, rather than follow the crowd.