With the order to stay two metres away from the nearest human, shelter in place and not gather in groups of more than two, all for a so far undetermined amount of time, it's unsurprising that Marketing's usually hectic spring and summer events calendar is a literal wasteland as a result of Covid-19.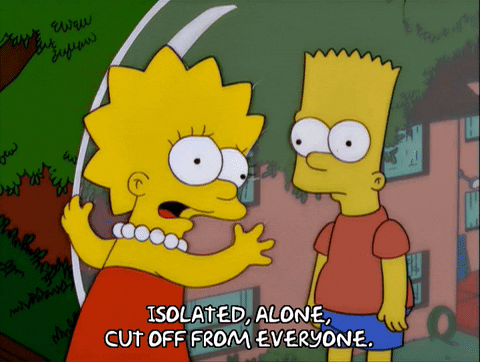 All the big names have pulled their shindigs. The Drum is keeping a running tally but big names include Adobe's Summit which turned into a virtual marketing summit on March 31st, Ad Week Europe is rescheduled for September, along with Cannes Lions. Conference halls lie empty, mounds of muffins untouched and B2B marketers are left wondering where the next lead is coming from.
Knowing that this, too, shall pass has meant that rescheduling events until the autumn is an option for many. However, as Digiday's senior correspondent, Lara O'Reilly pointed out in early March, autumn is already chock-full of event activity. She reveals that there will be a 'bunfight' for speakers, attendees, sponsors and venues with sponsors in particular questioning the value of squeezing all their brand activity into a short space of time. In terms of lead generation, there's also the question of hedging all your bets on gaining revenue from Q4 onwards, leaving Q2 and Q3 to lie virtually fallow.
Your competition loves a vacuum. For every B2B marketer who has put their marketing plan on hold for the next few weeks, there's one waiting in the wings to fill the space, chase up those customers and steal them away. Now is not the time to turn on autopilot. Now's the time to get innovative and that means making the most of what virtual marketing has to offer.
Keep customers (virtually) close
The first step is to take care of what you already have and that means working on your customer retention. This does not mean endless emails that start "We're all in this together…" or "We're here for you at this difficult time" – see this cartoon by The Marketoonist if you're in any doubt.
"How Not to Communicate Right Now" - new cartoon and post https://t.co/8Xaf5Obux6#marketing #cartoon #marketoon pic.twitter.com/CNYGVQBiiy

— Tom Fishburne (@tomfishburne) March 22, 2020
Retention means checking that customers are squeezing every last drop of usefulness from your product or partnership. Is there something in their suite of tools that might improve remote working, or manage inventory better, for example? Can you point them in the direction of useful insights or research that might bolster their business? You don't need to engage fancy tools (though there are a great many fantastic ones out there, more of that in a minute). Just
Boosting demand generation in a virtual world
Waiting until autumn to get your community together is going to be a pile-up of epic proportions. It'll definitely be a case of quantity not quality. So it's becoming increasingly clear that virtual marketing contact and collaboration is the way forward.
But, instead of thinking of these virtual marketing events as a 'make do and mend' alternative, there are significant areas where they excel, delivering benefits over and above those offered by physical meet and greets
Where virtual events trump the physical
There are clear advantages to a virtual marketing conference from the point of view of both attendees and presenters. As ivent-uk.com points out, delegates who couldn't attend a physical event through diary or budget constraints suffer no such disadvantage in a virtual summit. Aim for the highest calibre speakers whose time is usually at too much of a premium to attend and boost your whole event's quality.
There's also the opportunity to get much more involved in the content. Instead of being limited to a single Powerpoint, presenters can provide their viewers with multiple sources of insight, to be marked, downloaded and shared instantly. Interactivity is a must, not only from the perspective of creating a rich, multimedia presentation that keeps the audience engaged, but also from an analytics and sales lead point of view.
Making presentations work harder in the virtual world
Virtual experience platforms such as ON24.com don't just host webcasts or on-demand presentations, they bring together a range of media to allow participants to really participate, rather than just passively watch. Those experiences can also be personalised depending on the viewing segments and the back-end analytics function can track and analyse engagement both at an individual and account level.
Knowing how engaging your content is doesn't just highlight which sales lead is most likely to convert, but also helps you refresh and improve your content so it is always engaging, not just virtually, bringing benefits to the business as a whole.
Bringing the network online
In much the same way that virtual events can help you boost the calibre of your attendees as well as make it much more convenient for delegates to attend, virtual roundtables have the benefit of the relative intimacy of a smaller setting with the reach of an online audience. Whether you want your event to reach thousands, or keep your discussion strictly Chatham House, platforms such as hopin.to can manage events at either end of the scale.
A virtual table can bring together all the critical benefits of the physical roundtable, which isn't just about the discussion or the resulting insights, but the opportunity for attendees to network before and after, holding private discussions and making connections. And again, it has the added benefits a virtual summit does, unlimited viewers (if that's your aim), flexible diaries and a host of interactive materials.
Changing business behaviour for the greater good
Alternatively, you can use virtual events to address some of the bigger business issues. Heysummit.com reveals that a virtual event is a great way of reducing your carbon footprint.
Climate change may have taken a back seat during the Covid crisis but, make no mistake, it will come roaring back stronger than before particularly if there are striking climate benefits to having been in lockdown. Companies that show they walk the walk climate-wise are going to build long-term trust.
Curate and create content that engages
Beyond the marquee events that seem to define so many marketing providers' lead generation efforts, it's down to great content to do the heavy lifting. Again, with opportunities for a face-to-face limited, you're going to see a tsunami of webinars, whitepapers and research heading your way. Not all of it is going to be great.
To stand out from the crowd, it's time to get creative and really deliver for your customers and new leads through high value, gate-able content marketing. Take inspiration from the platforms above and find out what really matters to your contacts. What new formats are going to really excite? Challenge the norms, shake it up, think big (or small – does every webinar have to be an hour long?) and give your leads something to talk about.
Whatever you do, go Agile
Be brave enough to make quick decisions – if you really know your customer and know you have what they want, you're not going to go far wrong. Get teams used to quick styles of collaboration and use all the tools at your disposal. Yes, creativity and innovation will be needed and you want to shake it up a bit but remember, done is almost always better than perfect.
---
Martech Alliance is taking the lead on making virtual work for our clients and contacts. Find out more about #MarTechFest Dial Up and how you can be part of it. You can also boost your own lead generation efforts by joining in with our virtual roundtables, or partner with us on some great content, including our anti-webinars and ebooks.