Webinars have been at the centre of demand generation for years, long before the virus-that-shall-not-be-named stormed on the scene and declared only online channels fit for survival. Now, with not an in-person event in sight (for who knows how long) webinars remain not only just at the centre of demand generation, but vital for its continuity.
---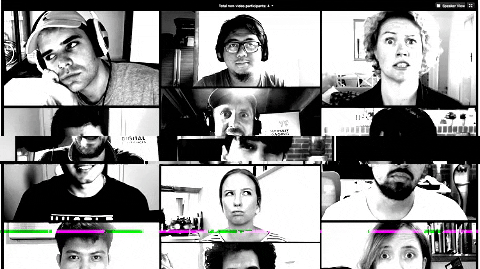 But let's be honest, 9 months into this new way of living and the well-known 'zoom-fatigue' has spilled right over into the dreaded 'webinar-and-digital-event-fatigue'.
With webinars, just like any other channel, comes the good, the bad and ugly. Just because our delivery options are now limited, doesn't mean we don't have to try as hard to make them engaging and memorable. Your audience may not have the option of selecting an alternative in-person event, but they still have the option of selecting not to turn on their laptop.
A great webinar can make an audience walk away feeling inspired, empowered and ready to take on the world, as though you've just watched Braveheart for the very first time. "Coronavirus may take our in-person events, but it'll never take our… FREEDOM!" But a bad webinar can feel like you're being forced to sit through your partners favourite film as you curse the day you ever agreed to "let them choose next time".
As more and more webinars appear to be popping up on every corner you turn, it can be the perfect recipe to send your audience into a spiral of Netflix-esque endless scrolling and commitment issues. So how do you stand out from the crowd and rake in the sign-ups?
In our next #MarTechFest WebSesh we chat to self-professed webinerd, Tim Johnston from ON24 as he shares his 8 tips and tricks to tell you how to make your next webinar an all-round crowd pleaser.
From the cornerstones of what makes a cracking session to redefining what you think of when you say the word "webinar" this will be a sesh you don't want to miss.
We'll be discussing practical advice on how you can inject energy, colour and delivery into the user experience and follow up of your webinar to make sure you're only seeing 5-star reviews.
Sign up here to join us on Tuesday 17th November at 3:00pm AEDT (Australian Eastern Daylight Time) for '8 Ways to Raise Your Webinar Game' with Tim Johnston and our very own, Carlos Doughty.
We want to hear form YOU. Let us know what you think makes a great webinar and more importantly, what makes a bad one...