Looking to level up your marketing game but don't know where to turn? As it happens, there's a handful of leading names in the biz willingly serving their skill sets and industry knowledge on a platter for lucky little devils just like you.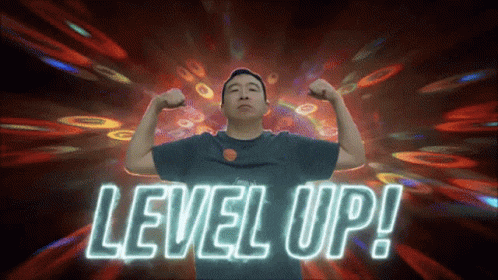 But wait, it gets better. Committing to a course can be some high pressure $h!t so we've rounded up our top 5 marketing training courses to help you take a load off. Who doesn't love a good try before you buy? (And by 'try' we mean – read a little paragraph about it to see if it takes your fancy.)
The mini MBA in Marketing is run by none other than Marketing Week columnist and award-winning former Marketing Professor, Mark Ritson.
Fully equipped with a BSc and PhD in Marketing from Lancaster University, Mark has taught award-winning courses at London Business School, MIT and Melbourne Business School throughout his trusted track record of 20 years of teaching. So if your first question was: "Does Mark really know his Marketing $h!t?" Why yes anonymous speaker. Yes he does.
The Mini MBA is a CPD accredited, MBA level course and covers the same content and practices Mark taught at multiple top business schools, condensed into just 12 online sessions.
Delivered on demand, the sessions delve into modules such as Targeting, Brand Positioning and Tactical Execution. You can catch weekly interactive Q&A sessions with Mark, access to case studies and what's a mini MBA without an end-of-term assessment? At the end of the course you'll receive a Mini MBA certificate to show off your new marketing skills.
Rule one of the course: Forget everything you think you know…
NYU Stern Marketing Professor, founder of L2 Inc, Red Envelope and Prof G and best-selling author, Scott Galloway has just gifted us with a brand-new online course.
Designed for mid-to-senior level professionals working full-time, the 2-week intensive educational experience promises actionable frameworks, hands-on learning plus the opportunity to be apart of a vibrant community with access to private Slack channels full of fellow professionals.
Within the 2-week sprint Prof G will take you on a journey where you'll learn how to adapt your existing strategies to meet the current landscape, identify new opportunities and potential threats and strategy initiatives that enable your company to outmanoeuvre your competition.
To get involved you'll have to get in quick or be prepared to join the waiting list.
Okay this might sound like we're tooting our own horn… and that's because we are. (You'll see why.)
Run by none other than our homeboy Carlos Doughty, Chief Marketing Technologist & CEO / Founder of MarTech Alliance. A leading authority in marketing technology, Carlos has spent over a decade in biz and is the creator of the 4Ps of Marketing Technology Framework.
Throughout the 8-week course you'll get to grips with the fundamentals of martech throughout a series of live and on-demand course sessions through our interactive learning experience platform - think Netflix for martech.
Based on our 4Ps of Marketing Technology© framework, your journey will provide you a holistic overview of the who, what, why and how of martech. It will help you uncover valuable insight around auditing your martech maturity and developing your marketing tech strategy with impact.
What are you waiting for? Get involved here.
Content

M

arketing

University

with Robert Rose
Content marketing strategist, best-selling author and Content Marketing Institute's Chief Strategy Officer, Robert Rose is bringing his Content Marketing Masterclass to a screen near you.
Focusing on developing a realistic, achievable and effective Content Marketing strategy which will drive action, Robert teaches us how you and your team over-index and actually create a Content Marketing strategy that will outperform others.
As part of your 12-month enrolment with Content Marketing University 2020, you'll receive the 2020 curriculum and 50+ ancillary lessons for you to dive deeper into your area of expertise with the first quarter focusing on customer experience.
Best-selling author, speaker and entrepreneur, Seth Godin brings us yet another year of his altMBA online leadership and management workshop.
The altMBA takes place over a 4-week sprint consisting of 13 projects and 4,000+ people designed for high-performing individuals who want to level up and lead.
Following a 'competitive selection process', the altMBA delivers a condensed learning experience through teamwork, personal feedback, coaching, curated readings aiming to take fast-tracked leaders to the next level.
The course combines Seth's 25 years of insight, coaching and interactive learning into one progressive programme. Core topics include: Decision-making, risk-taking, critical thinking and making change happen.
So there you have it. Whatever your name, whatever your (marketing related) game, there's a marketing training course out there just for you ready and raring to take your career to the next level.