Partner Content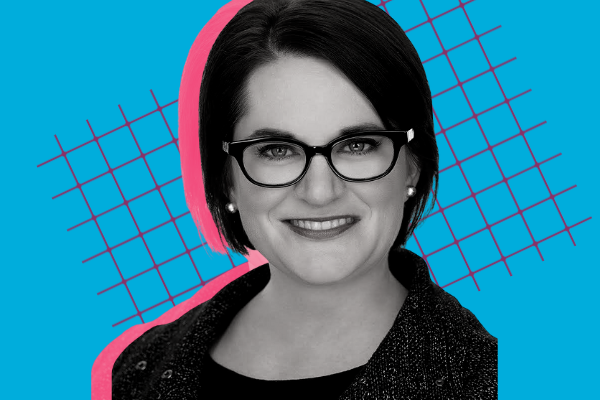 April Mullen, Director of Brand and Content Marketing at SparkPost, discusses the ongoing concerns and challenges for marketers when it comes to privacy
As with most activities in life, it takes plenty of practice to perfect the art of creating effective email campaigns - and there is a lot to learn. With so much advice it can be difficult to sort the facts from the myths, which is why it pays to tap into the knowledge and resources of industry experts. Here I share what I have learnt from inspiring marketer Ann Handley.
Subject lines should be eye catching
Your first chance to win over recipients is by using your subject line, with which you want to incite enough curiosity to get the click, while ensuring that it's relevant and engaging; no one likes clickbait headlines when the email content doesn't match up with what the subject alluded to. Email marketing is all about delivering on your promise, whether you're sharing knowledge, a discount, or something else of value to your subscribers. Another good tip is to avoid using cryptic heads in your emails.
Why not try out a variety of techniques? After all, what works for one brand might not for another, and your email could end up in recipients' junk folders depending on which subject line you opt for. See what works in terms of length and tone, and don't be afraid to monitor what your rivals are doing.
Avoid the dreaded spam folder
Maintaining a good sender reputation is key so, for moral and legal reasons, you should only send communications to people who have subscribed to hear from your brand via email and actually want to receive content from you. That may sound simple, but it's the best way to avoid being flagged as a spammer.
Remember your pre-headers
This is the text that appears underneath or next to the main subject line. It's an opportunity to add more information to someone browsing their messages to increase your chances of gaining that valuable click.
But even if a subscriber clicks the email based on the subject and pre-header, some may not read past the first paragraph which is why your intro text should be equally as engaging; for this you should opt for something punchy. Try to pack as much information as possible in the first sentence and the secondary information can follow.
A clear call to action (CTA) is crucial when writing short emails. If you're asking your audience to do something, it should be very clear when scanning an email. Don't make them hunt for what to do, or you won't get that conversion.
Consider the length of your emails: it matters
Thanks to the rise of the email newsletter in recent years, it has become apparent that people will, in fact, consume longform content in an email. That said, while longform email newsletters should deliver an explosion of ideas they should also be presented in a short-form way, featuring lots of subheads, illustrations, and other ways of breaking up the text.
Get personal
Emails can be personalised in a number of ways and this is where segmentation is important. Write different versions of your emails by product, persona, etc. while trying to picture your reader. Who are they? What do they do? And how would you like them to respond to your email?
Another tip is to use merge variables, but be authentic: don't use someone's name or company in places where you wouldn't naturally do so.
Watch your language, too, and don't be afraid to generously use the word "you": it creates a more conversational email and, in my experience, encourages readers to respond.
Test, test, and test again
Always ask someone else to read your email before you send it. Having an extra pair of eyes check your copy is the simplest form of email quality assurance. It isn't all about catching typos – a good editor can also help you take out the parts of your email that readers will skip.
Spend some time checking that the links work, too - otherwise, the chances of your emails being successful are practically nil. Finally, see what the email looks like in different formats and on different devices; someone using Outlook on a mobile is likely to have a very different perspective than someone on Gmail on a PC, for example.
There are plenty of people who have been arguing for years now that email is dead, but they shouldn't underestimate it; as the workhorse of marketing it continues to drive engagement, demand, and ultimately revenue, year after year. It's a fantastic tool and in an era when first-party data is becoming even more valuable, it might just be the most important communication platform you have.