Tom Fishburne has a penchant for marketing humour, his 'marketoons' parodying the very industry that he has worked within for so many years. It all began with a weekly cartoon, and has led to the launch of Marketoonist and a career in helping brands communicate through a new form of shareable media.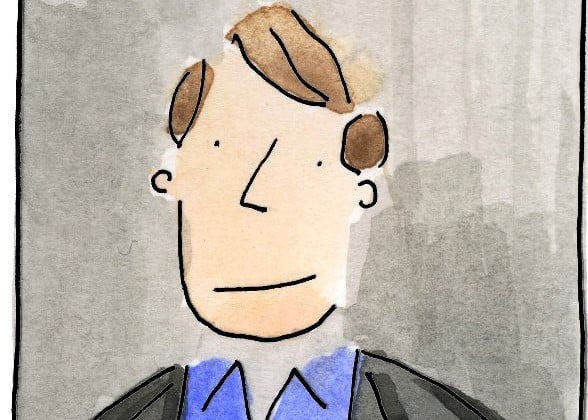 Why we love him
Tom has offered up an alternative way brands can communicate. He has injected a sense of humour and creativity into the fiercely competitive content marketing space. Tom draws the marketing industry from the inside out, his fame grown by word of mouth.
Tom's playful approach does not disrupt the intelligence of his vision, with his team at Marketoonist helping notable brands reach new audiences and embrace an offbeat approach.
Credentials
Attained a BA in English from the University of Virginia and a subsequent MBA in Marketing from Harvard Business School
Former Brand Manager for Nestlé's Häagen Dazs
Former Brand Director and Managing Director at Method Products Inc
Founder and current CEO for Marketoonist
"Data, Privacy, and Brand Trust" - new cartoon and post on marketing with personal data and the "data-driven trust deficit" https://t.co/BRWx4WJMEI#marketing #cartoon #personaldata #privacy pic.twitter.com/5JHtkrPkEh

— Tom Fishburne (@tomfishburne) December 16, 2018
Fun Facts
Tom started drawing cartoons on the backs of business cases as a student at Harvard Business School in 2000

Tom lives (and draws) in San Francisco with his wife and two

daughters
Where to find out more
Marketoonist: website with various resources such as recent cartoons, Tom's blog, new books, marketing appearances etc

Don't forget to get a copy of his new book, Your Ad Ignored Here: A New Book of Cartoons from 15 Years of Marketing, Business, and Doodling in Meetings
Follow Tom Fishburne