Partner Content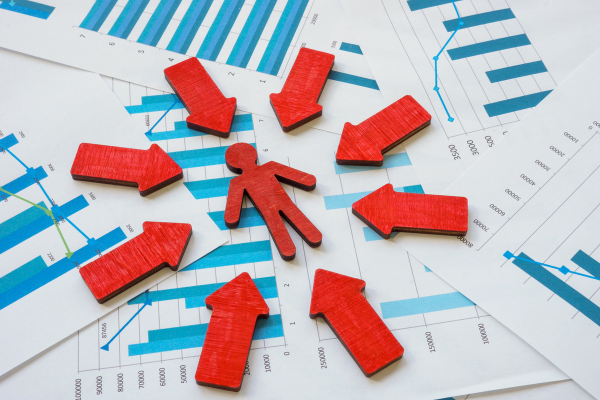 It's now less than six months until the FCA's imminent Consumer Duty comes into force, bringing with it the aim to "fundamentally improve how [financial services] firms serve consumers".
Its stated intent of making providers put the customer at the centre of their operations means banks and insurers need to urgently review their processes and how they are set up (or otherwise), to comply.
Such a root-and-branch analysis of customer service, support, and experience isn't simple – nor is it swift. So what are the key considerations involved in the FCA's Consumer Duty?
Customer-centricity
The first consideration of the Consumer Duty is how putting the customer first should be part and parcel of best practice, not just from a moral perspective but, crucially, from a commercial one, too. With the global cost-of-living crisis looking increasingly like it's here for the long haul, putting an ethical approach to customer service and support at the core of operations is essential.
More than ever, people want to feel supported and understood – this carries through all aspects of their life as we enter a global recession.
To deliver on this demand, banks and insurers need to make sure their customer data is clean and contemporary. If the information you have on a customer is out-dated or siloed, then you don't have the full picture of who they are 'now'. You need to know them as today's customer, not last year's.
Understanding the Customer
This need to be understood sits at the heart of the Consumer Duty. The FCA is demanding that customers "should receive communications they can understand, products and services that meet their needs and offer fair value, and they get the customer support they need, when they need it".
This speaks directly to the need for an individual understanding of customers. You can't comply if you scattergun your communications in the hope that enough lands. There's a responsibility to support, for example suggesting a customer convert their (high interest) credit card into a (far lower interest rate) loan, rather than extending their credit limit.
Ask yourself, do you have the full 360-degree view of each customer – truly? Understanding the customer involves not just what you do know, but also understanding those dimensions of the customer you don't know.
So build the customer profile template and populate it – and where there's missing data, go and find it, be that through internal sources or through (legitimate, compliant) partners.
Loyalty Through Empathy
For financial services firms beholden to Consumer Duty, support is even more poignant, considering the fundamentally critical role the industry plays in its customers' lives. Banks underpin the ability to make rent, pay bills, and feel secure. Insurers protect us against the unthinkable – reassurance amid uncertainty.
As such, making every customer feel trusted, respected, and valuable will keep them loyal. There's enough anxiety without adding to it by making customers feel taken advantage of or exploited.
Again, a complete viewpoint of the customer is essential, but this needs to be combined with behavioural indicators, such as customer service discussions and browsing habits. If they've recently begun browsing online for financing options online or even called to discuss it, then there's the suggestion they're feeling the pinch. This understanding has to be present for their next interaction – profiles have to be complete, contemporary – ideally updated in real-time.
The most critical part of putting the customer first demands that records have to be centrally maintained to ensure that whichever source (website or call centre) they engage through next has this most recent activity on file. More than ever, siloes are detrimental to proper understanding of the customer.
Learn From Others
For long-established bricks-and-mortar financial services operations, the digitally native challenger banks must be seen as a source of inspiration as much as needling competition. These brands have emerged with data at their core, and they're using it to their advantage to bring in customers by offering better service, better support, access to more tools.
As such, it's important to acknowledge where they're succeeding and why – and emulate them. Are they using customer purchasing data better to refine cross sell or brand promotions? Are they using health apps to customise insurance offerings more effectively?
What are they doing with the information they hold, and how are they using machine learning tools to identify the most appropriate course of action – both in terms of responsibility but also commerciality? After all, the more tailored an insurance premium, the lower the risk exposed to the insurer, and the happier the customer is – it's win, win.
In our next post we'll detail some practical advice in how to get ahead of the Consumer Duty coming into force, and to act in a way which should be inherent best practice, rather than a behaviour which is driven by a regulatory mandate. It's not a simple fix, but it's a critical one.
For more information on how Tealium helps companies in the UK to better manage their customer data, sign up for a free demo with Tealium.