Threads. Millions of you have joined so far. The supposed "Twitter killer". The new virtual home of Gordon Ramsay and Shakira. But does anyone even know how it works?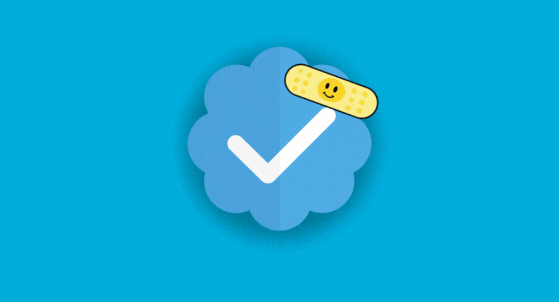 CEO Mark Zuckerberg expressed his astonishment (in the most human way he could muster) as the number of users for the platform skyrocketed beyond all initial projections. Within the first two hours, the user count reached an impressive 2 million and continued its upward trajectory, surpassing 5 million, 10 million, 30 million, and eventually reaching an astounding 70 million.
For obvious reasons, Elon Musk is no fan. He continues to criticise the platform, accusing the company of less-than-moral algorithms. In fact, he suggested that they have been used to manipulate information, and highlighted the company's extensive data collection practices.
Musk has even labelled Threads' timeline as a "closed source, the algorithm-only system", which would lead to "manipulation of what information people see".
But before you jump onto being team Musk or team Zuckerberg, let's do a deep dive into what you're here for: the Threads algorithm.
Threads and ...the Algorithm
Jumping on the Threads app, you'll see posts from people you follow, plus a number of algorithmically-generated tweets posts from creators you might've not come across yet.
But there's no way to only see posts from accounts you've chosen to follow and no way to unselect people you haven't, well, selected. However, Instagram head Adam Mosseri said this was on the to-do list.
He also took to threads to answer a user who asked how the algorithm works. So you'll have some news straight from the horse's mouth.
Adam states that the algorithm is not too heavy on ranking posts, but recommends posts from random accounts, i.e. the ones you don't follow. He says this is important for a new app, as users need to follow enough people to get the algorithm working.
Threads, just like Instagram, allows users to include hidden words in their posts to filter out replies that contain certain words. You can unfollow, block, restrict, and report profiles easily, and if you've blocked an account on Instagram, it'll automatically be blocked on Threads.
There's also no way to make users' feeds chronologically ordered, and it is instead organised by what the Threads algorithm thinks you might find most interesting, TikTok style.
Threads and...Advertising
Currently, Threads has no ads but clearly does not mean to keep it that way. Meta makes the vast majority of its venue from tracking users' behaviours online, subsequently using this data to target them with relevant ads. So, it's unlikely they will stay away from ads in the future.
But what is likely is this - Zuckerberg will focus on building up a solid user base before introducing ads.
"Meta's priority here is going to be volume – getting as many people onboarded as quickly as possible to get traction and to strike while Twitter is wounded. The monetisation and advertising piece will come further down the line," Matt Navarra, a leading industry analyst and social media consultant says.
But along with advertising comes moderation. When Threads rolls out advertising capabilities, it is predicted that the platform is aiming to be preferable in many ways to Twitter. Especially brands wanting to avoid a PR nightmare.
Meta has much more stringent content moderation policies in place than Twitter, so it may be seen as a much more attractive space for advertisers. This is also self-described, as Meta's Chief Product Officer previously suggested Threads to be a "sanely run" platform. I'm sure he's not insinuating anything about the wild west of Musk's Twitter, of course.
Threads and...Privacy
New platform, same old data practices.
Threads wants your data just as much as Facebook does, it's just hidden behind a shiny new user interface.
Private tech company Disconnect's Patrick Johnson says he's found ways the Thread app gathers surprising bits of data, such as details of your phone like model number, screen resolution, and time zone. Plus, identifiers such as a timestamp when you installed the app.
Plus, it's got access to all your data from Facebook and Instagram, too. So, for advertisers, they are able to understand everything about the users from years and years passed, from on and off the apps. This means highly targeted ads and tailored experiences.
Threads and...Creators
Threads is less of a risk for creators, in comparison to moving to a brand new and not-Instagram-related platform. They'll be able to try a new text-based social media app, but won't have to take the risk of building up a new audience.
Instead, they can encourage their fanbase to follow them on Threads. But users will still have to opt into following these creators, and there's no guarantee the followers will be interested in the new app.
"My guess is that there's going to be a bunch of people that end up being very successful on Threads who you wouldn't really expect," Meta's Connor Hayes said.
"You might look at them now as a visual content creator, but they have a lot of great things to say they just haven't had the place to say them. And our hope is that Threads can be that place."
But Meta is also favouring big name creators, over the "make everyone famous" technique of social media king TikTok.
But it's possible Threads may be Gen Z's step into the text-based social platform.
Haley Kalil, a popular content creator with 1.7 million Instagram followers and 2.7 million YouTube subscribers, revealed that she has never used Twitter due to her primarily Gen Z audience's lack of interest in the platform. But now, she might turn to Threads. "I think Threads is like Gen Z's takeover of Twitter. It's really fun to watch," she said.
However, Threads, which currently lacks advertising options or monetization features for creators, poses a potential risk of diverting users' attention away from Instagram, which is a significant revenue-generating platform. Haley noted a decrease in her engagement numbers on Instagram as more people started using Threads.
Creators are cautiously observing Threads to see if it will suffer a fate similar to other short-lived apps like Clubhouse, a voice-based social network, and Lemon8, TikTok's sister app.
These platforms initially attracted creators who posted new and repurposed content, only to discover later that the platforms lacked maturity and lost momentum. Creators also worry about the additional effort required to produce content and engage with followers on a new medium.
Catarina Mello, a travel content creator with 547,000 Instagram followers, expressed a mix of excitement and exhaustion about managing yet another social media platform, as she posted on Threads. Which is ironic.
So, Threads is currently building up its user base, and fast. If it all works out, and people stay on the platform, the algorithm will be a content creator's dream, and be the perfect place for people to direct their influencer marketing. Plus, it'll be a dream for advertisers, with all the potential of Twitter, without all the strange rants and weird decisions. Looking at you, Elon.