2007. The year the iPhone was released, Queen Elizabeth II became the oldest ever reigning British monarch, and I was thoroughly enjoying Rihanna's ground-breaking album "Good Girl Gone Bad".
While all these huge events were happening, two men were building an idea. Over a breakfast of baguettes and jam, Dries Buytaert and Jay Batson would discuss the beginnings of what would become $1B company Acquia.
Before all this, Dries was a student at the University of Antwerp, where he was trying out a few ideas. In 2001, he released his first idea that stuck - Drupal. Since then, he and thousands of others have worked to craft Drupal into the open-source CMS it is today.
So, to track the rise of Acquia, we've got to look at the footpath that led the co-founders there. Let's jump back to 2005. ✨ Cue flashback windchimes. ✨
2005
2005 saw growing success for Drupal; starting as a message board shared by a few University of Antwerp students, 2005 saw its first few steps to becoming one of the most popular content management systems used on the web today.
This included the Drupal 4.6 release, three Drupal conferences, and Drupal books being written. This was all on top of tangible growth for the company; a fund raise, new infrastructure, and the unexpected growth of the community.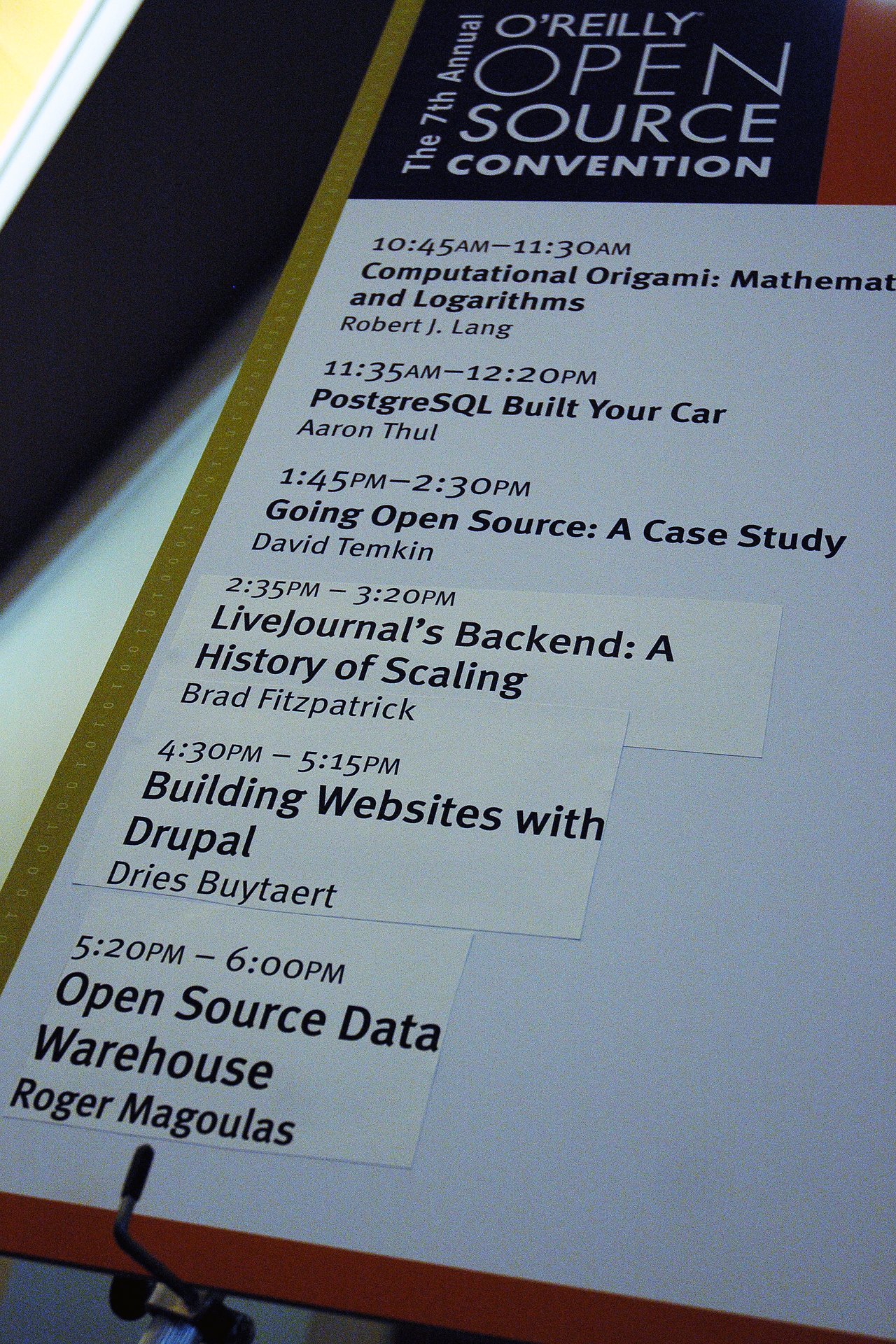 But Dries was looking forward. On his 2005 summary blog post, he said:
2006 promises to be an exciting year. Drupal will make more inroads on companies, governments, public institutions like schools and universities, open source projects, and — most of all — non-professionals. Just like in 2005, we'll make substantial progress.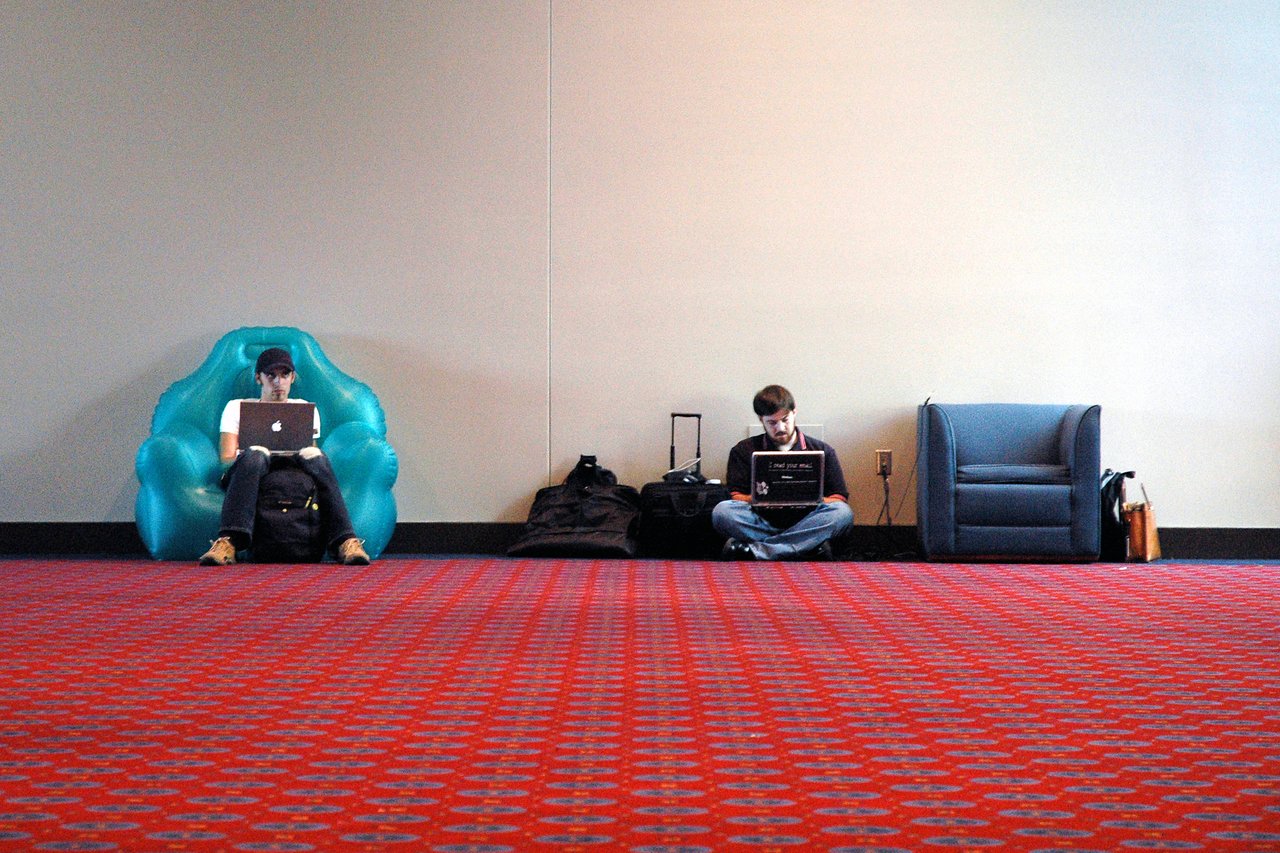 2007
2007 was the big year for Acquia.
In 2007, Dries was attending the University of Ghent, working on his PhD dissertation. At the same time, Drupal was gaining momentum. Dries realised, however, that strong commercial backing would bring more rapid growth to an Open Source project than free community efforts could give.
His goal was to build up scale and provide customers with a Drupal-based business offering. Then, he got a call from MTV. The media giant had selected Drupal for their website.
With Dries still in Antwerp, 3000 miles away Jay was a successful entrepreneur, stationed in one of the best venture capital firms in Boston. But he was building on similar ideas of a business around an Open Source project. And Drupal caught his eye. The two men met in 2007 over breakfast, and agreed months later to found a start up called Acquia, with Jay providing seed money.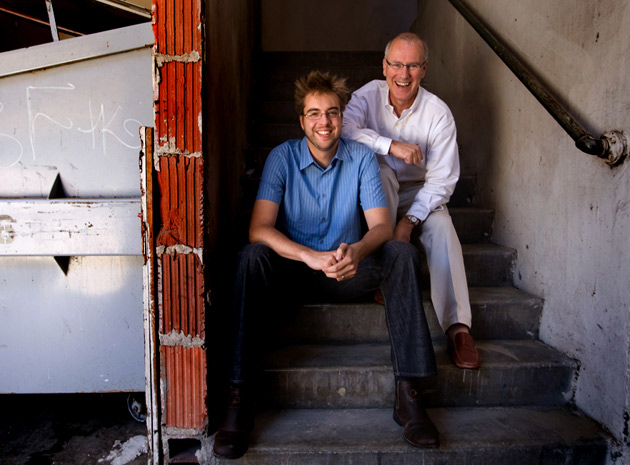 On June 25th Jay filed the paperwork to incorporate Acquia and officially register the company name. Funny story behind the choice:
"Roughly translating as "to spot or locate", Acquia was the closest concept in the dictionary that reinforced the ideals of information and content that are intrinsic to Drupal (it also didn't hurt that the letter A would rank first in alphabetical listings)", says Dries.
Finally, the similarity to the word "Aqua" paid homage to the Drupal Drop; this would eventually provide direction for Acquia's logo."
At this time, Acquia had no prospective customers, no employees, and no formal product. But in the summer of 2007, they received a convertible note from North Bridge. The initial seed investment gave them the capital to create a business plan, travel to pitch other investors, and hire their first employees.
"Receiving our Series A funding was an incredible vote of confidence in Drupal, but it was also a milestone with lots of mixed emotions. We had raised $7 million, which is not a trivial amount. While I was excited, it was also a big step into the unknown." Dries Buytaert, Acquia's First Decade: The Founding Story
In November, they officially announced Acquia to the world. Not by choice, in fact. The company wasn't ready, but a reporter had caught wind of their stealth start-up, and forced the unveiling of Acquia's existence to the Drupal community with only 24 hours notice.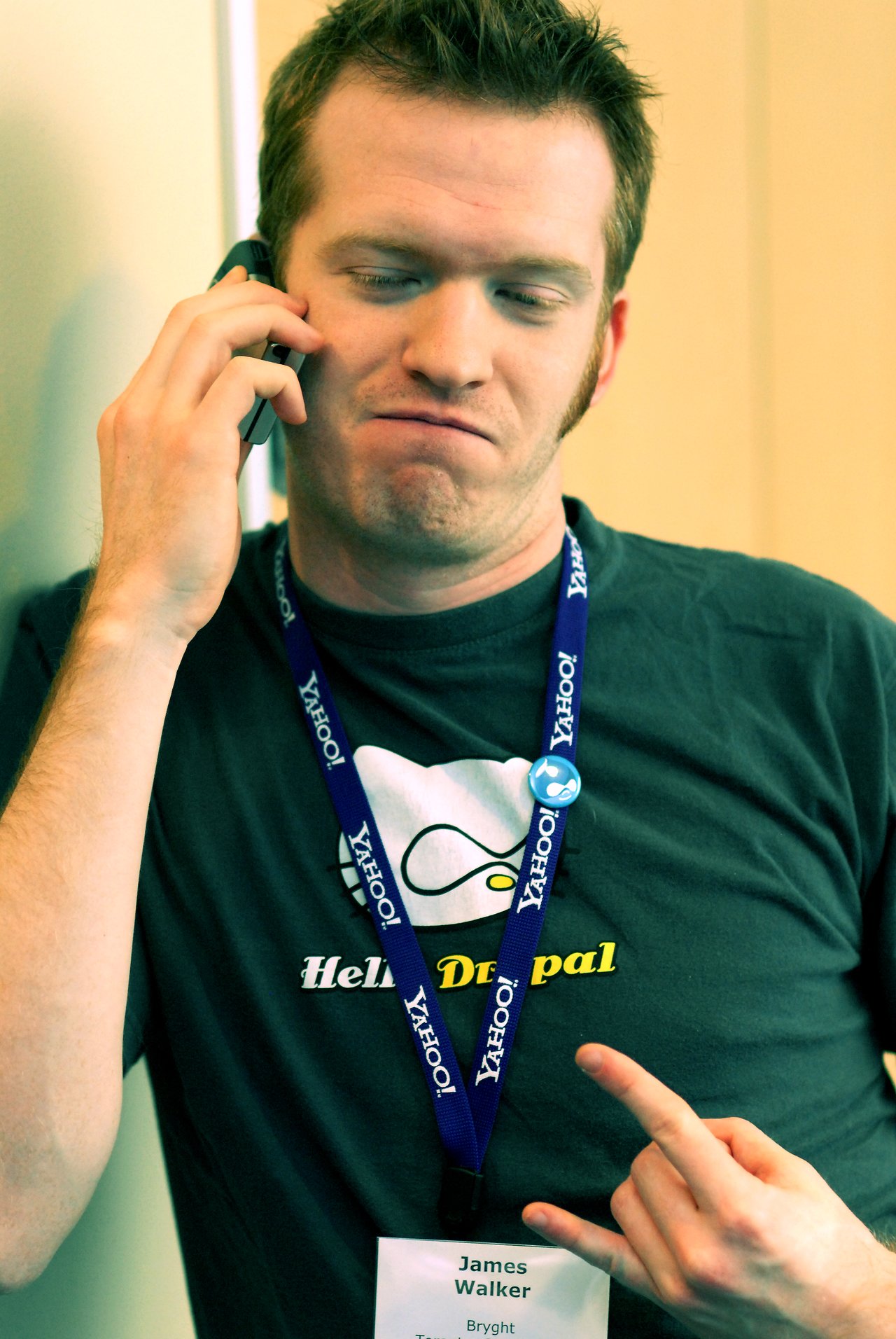 2008
In 2008, the Acquia team realised that to make Drupal scalable, they would need to focus on the infrastructure. So, they decided to take a chance on an emerging technology called "The Cloud".
The cloud offered flexibility and scalability to server infrastructure that large Drupal projects required. It brought cost optimisation and improved reliability on top of this, plus a new set of tools for developers working on complex projects.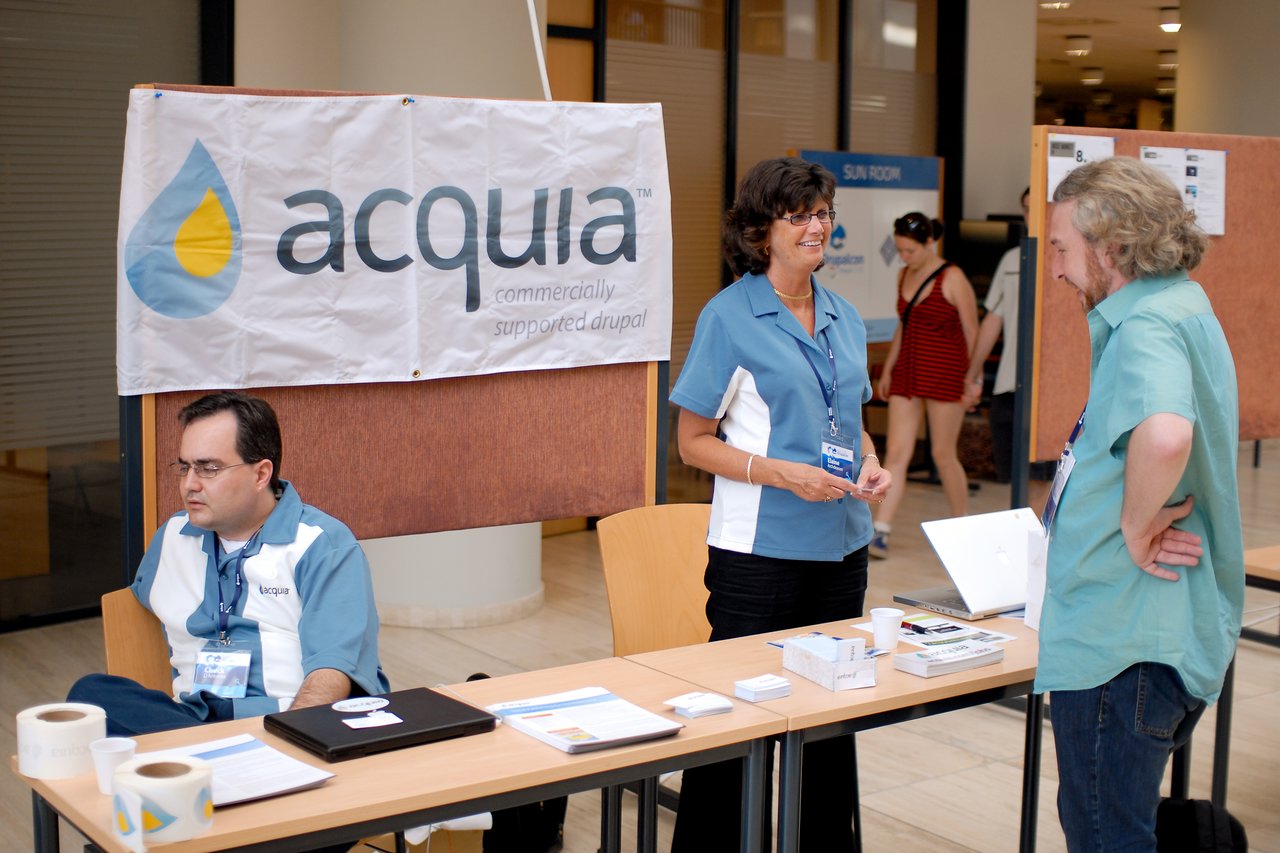 At this time, the company had six people on staff: Gábor Hojtsy (Principal Acquia engineer, Drupal 6 branch maintainer), Kieran Lal (Acquia product manager, key Drupal contributor), Barry Jaspan (Principal Acquia engineer, Drupal core developer) and Jeff Whatcott (Vice President of Marketing). Most of the meetings took place virtually, with Dries still living in Belgium.
In 2008, WordPress and Ning made it really easy for people to start blogging. But at the same time, Drupal didn't encourage this same level of adoption for non-techie audiences.
So, Acquia Gardens was created to offer an easy on-ramp for people to experience the power of Drupal without worrying about installation, hosting, and upgrading. It was one of the first times the company developed an operational model that would offer "Drupal-as-a-service".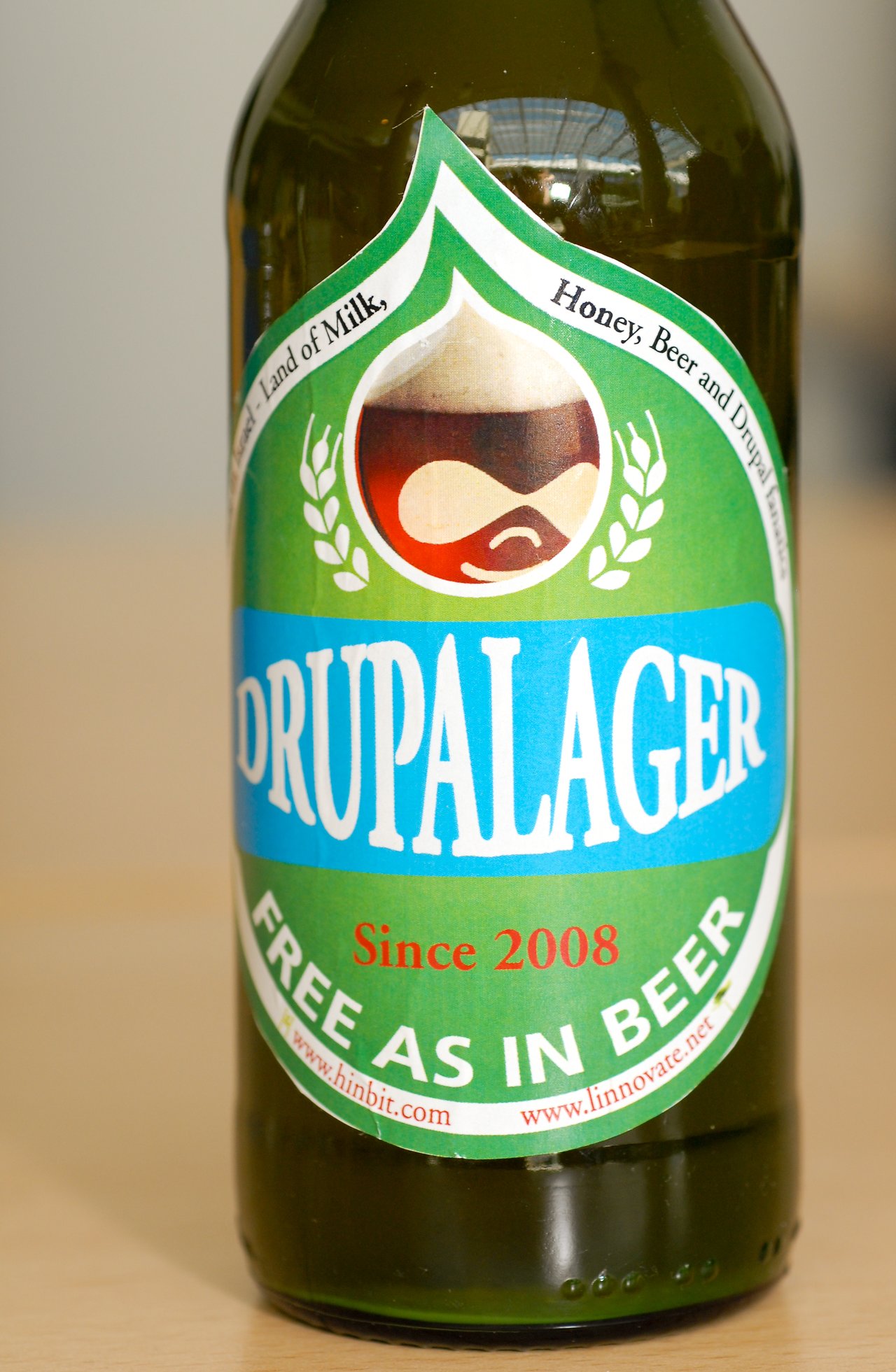 And in September, Acquia officially opened their doors for business.
2009
When Acquia was founded, Tom Erickson joined Acquia as an advisor, and a member of the Board of Directors. 2009 saw Tom agree to join the company full time as CEO. Jay continued on as the Vice President, responsible for incubating new products and partnerships.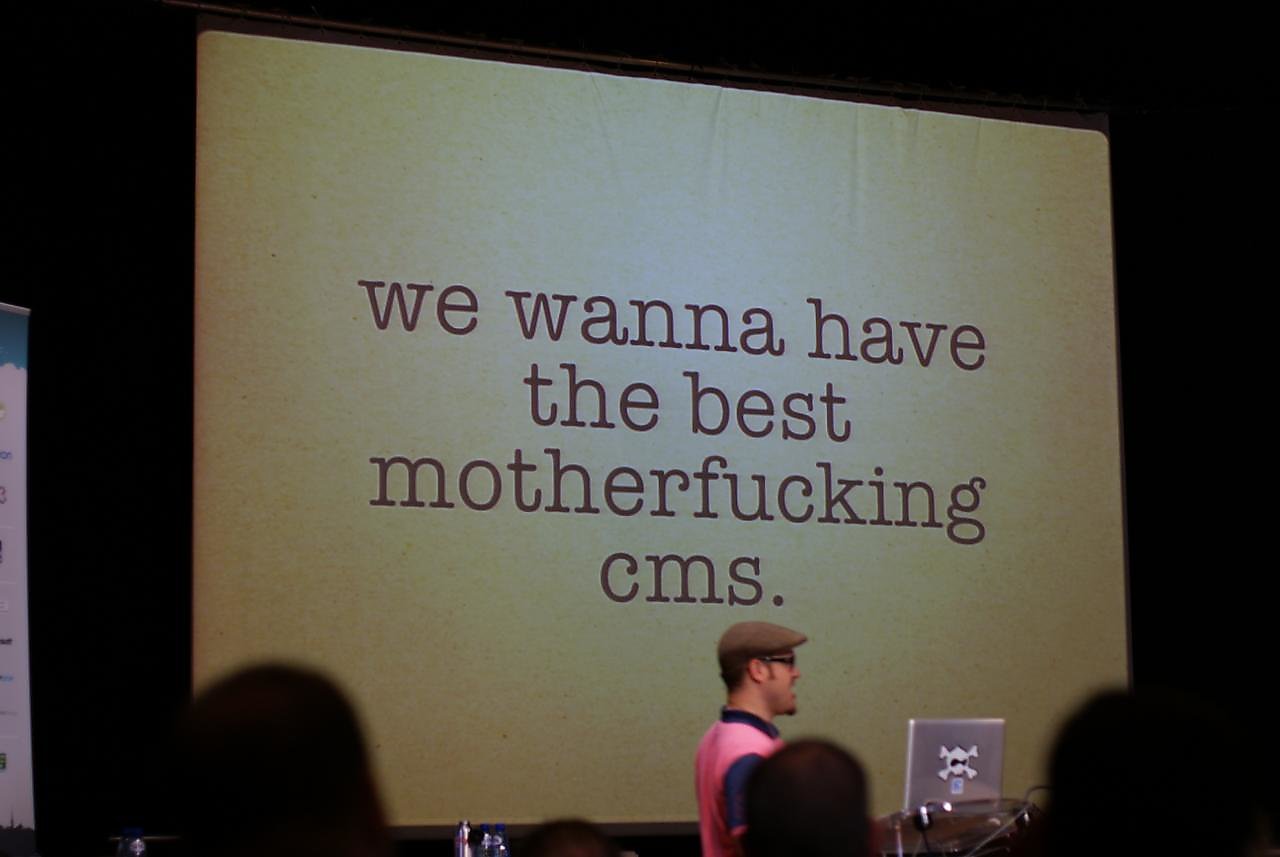 2010
"Entering 2010, I remember feeling that Acquia was really 3 startups in one; our support business (Acquia Network, which was very similar to Red Hat's business model), our managed cloud hosting business (Acquia Cloud) and Drupal Gardens (a WordPress.com based on Drupal)", says Dries on the Acquia Blog.
After spending his entire life in Antwerp, Dries made the move to Boston. The relocation meant he could be closer to the team; a majority of the company was in Massachusetts. With the rapid growth of the company, it was hard for Dries to execute its vision from Belgium.
2012
In 2013, Acquia was named the Fastest Growing Private Technology Company in North America by Deloitte, and remained in the Deloitte's fastest 500 the next year.
In August, Inc. magazine featured Acquia on their 500 fastest growing companies list. They were also ranked #8 in Software and overall #109 in the list.
2014
This year, Acquia placed another bet to "build the universal platform for the world's greatest digital experiences."
Then, on Drupal's 13th birthday its founders decided it was time to go from content management to digital experience management. Building Acquia as a Digital Experience Platform was a huge challenge, as it was no longer about providing Drupal with scalability, usability, or supporting business with their Drupal rollouts.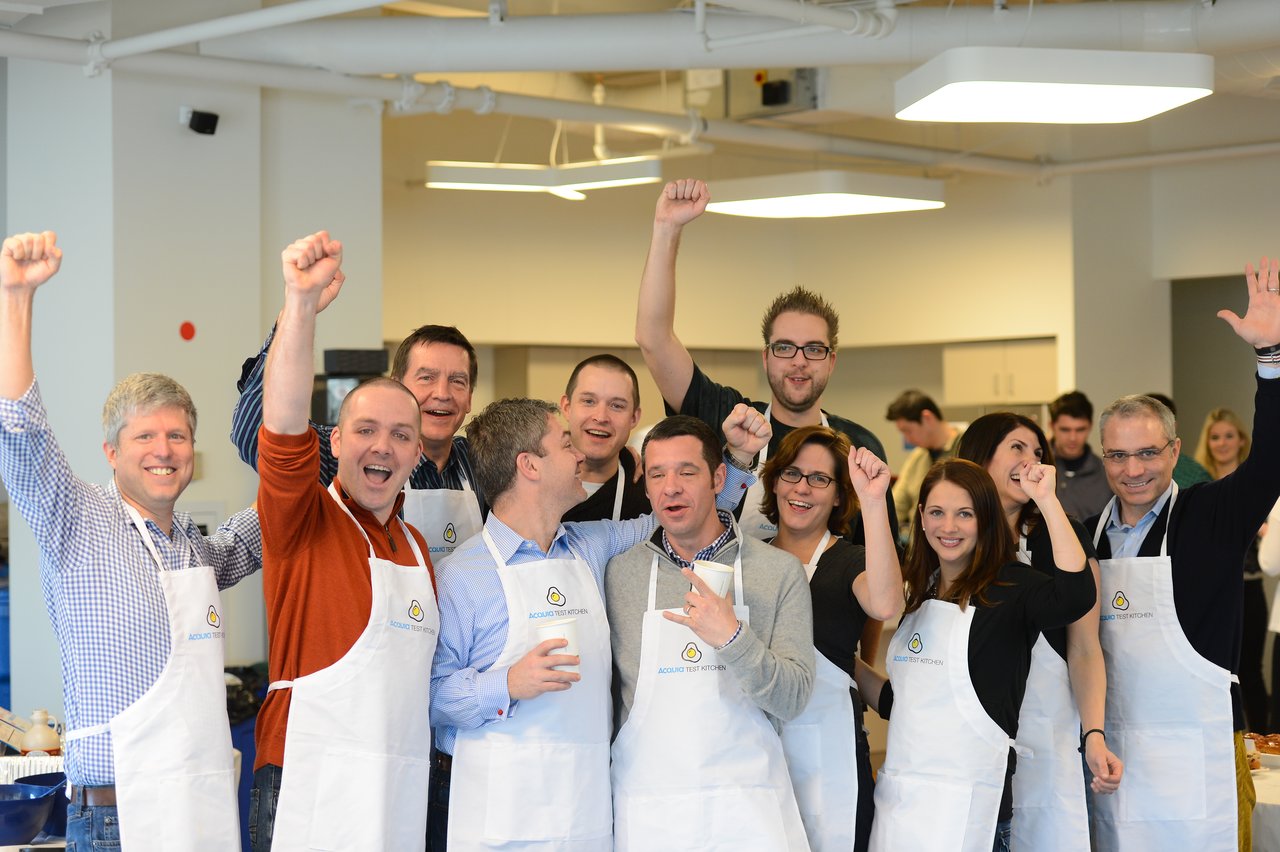 The new frontier moved away from web development, and headed towards a complex solution to manage digital experience of brands online.
This year, Acquia received industry recognition, including being identified as a Leader by the 2014 Gartner Magic Quadrant for Web Content Management.
Acquia hit a number of significant milestones this year, including growing their headcount from 400 to around 575 employees worldwide.
2015
In 2015, Acquia announced it surpassed £100M in revenue.
"The imperative to be digital first aligns the priorities for global brands to focus on delivering exceptional digital experiences, and that mindshift is driving demand for the Acquia Platform," said Tom Erickson
2019
After gaining $173.5M in funding, Acquia joined ranks with Vista Equity Partners through a $1B acquisition deal that gave their VC partners over 50% of Acquia shares.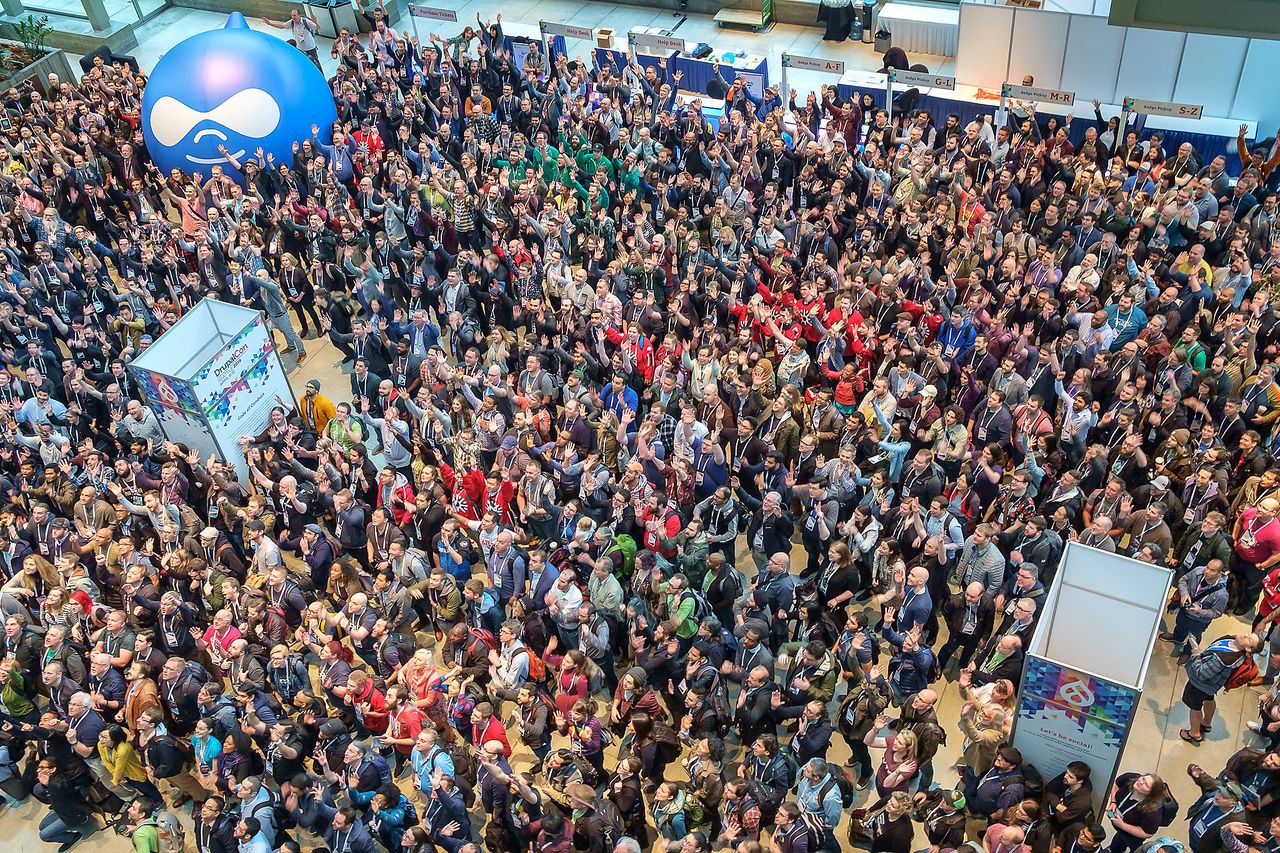 Dries wrote about the news on his blog:
"This investment should be great news for the Drupal and Mautic communities, as we'll have the right resources to compete against other solutions, and our deep commitment to Drupal, Mautic and Open Source will be unchanged.
In fact, we will continue to increase our current level of investment in Open Source as we grow our business."
2020
In February of 2020, Acquia was positioned in the Leaders quadrant by Gartner, in the 2020 Magic Quadrant for Digital Experience Platforms.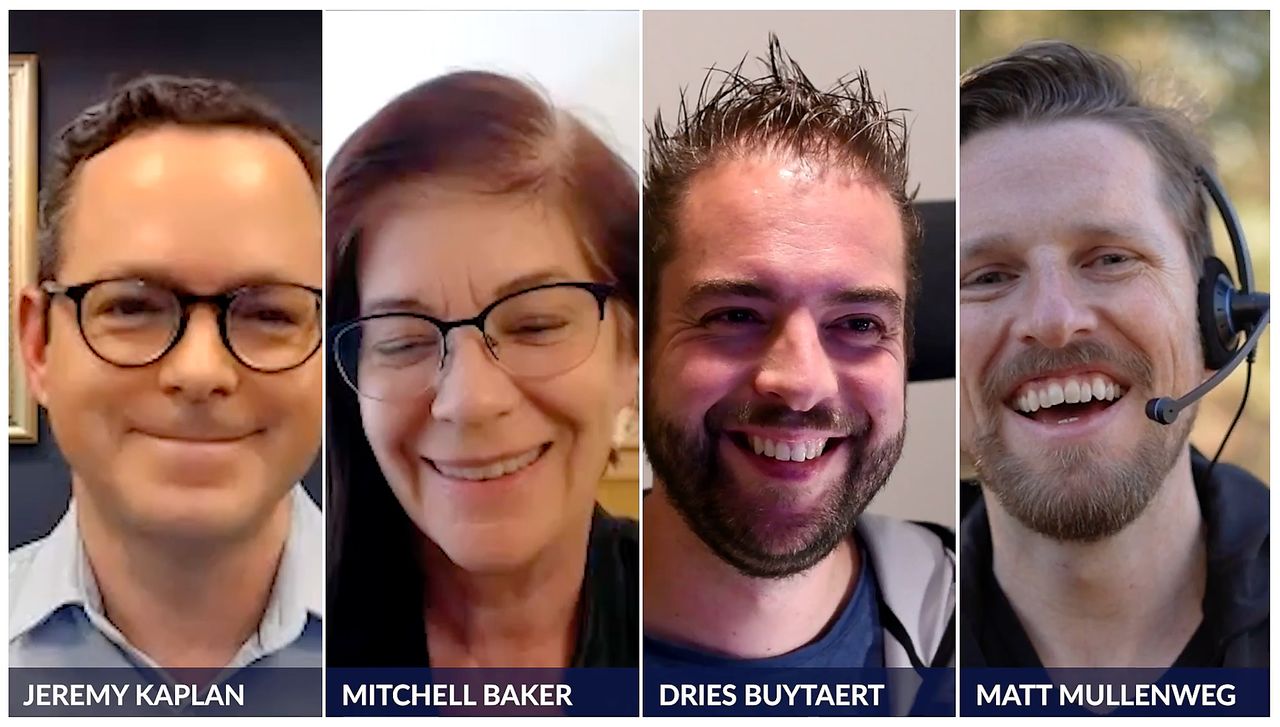 2021
In September 2021, Acquia acquired Widen Enterprises, a privately held technology company which designs digital asset management and product information management software, as well as digital asset management services.
Plus, the Drupal Cloud platform served nearly 600 billion HTTP requests in 2021 alone, and the Customer Data Platform delivered over 1T Machine Learning predictions. That's trillion with a T. On top of all that, Acquia's Campaign Studio saw a 166% increase in emails sent.
2021 saw the release of "Acquia Cloud Next", a rewrite of the existing cloud platform.
2022?
Drupal celebrated its 20th birthday in 2021. so, the Drupal community continues to march towards a Drupal 10 launch in 2022, while bringing improvements to Drupal 9.
At NRF 2022, Acquia announced their advanced retail machine learning models for Acquia Customer Data Platform, designed to increase customer lifetime value.
Among the innovations announced was a new "market basket" model made to drive digital commerce conversions by intelligently bundling relevant products, with the aim of empowering retailers to better understand the behaviour of customers.
"Acquia is continuing to lead the pack for retail CDPs," said Kevin Cochrane, senior vice president of product marketing at Acquia.
"Through the recent launch of our multi-touch attribution model and new market basket model, we are helping retailers gain a more holistic view of their business by understanding successful levers within their sales and marketing efforts. This data-driven approach helps teams understand buyer habits to improve offerings and drive key conversion metrics that matter most."