The wearable market is growing. And that's good news for marketers. Well, it's news, anyway. With shipments reaching over 533M in 2021, boosted by the development of 5G, wearable tech is becoming a reality for many consumers.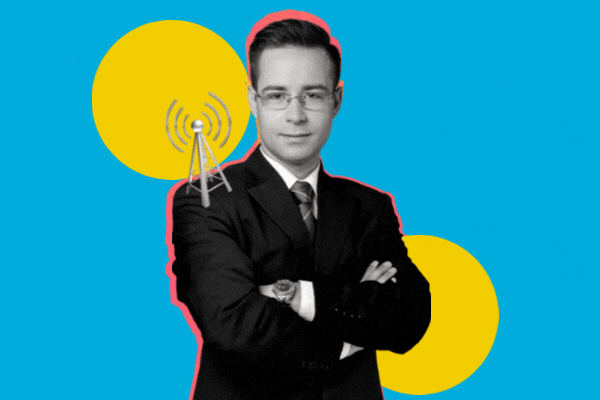 On top of this, the growth isn't slowing down. In fact, it's far from reaching its saturation point.
So, get ready to start wearing the MarkZuckerbergHeadset2000 in your day-to-day life. It even comes in red.
But this is not a singular development. As we've just mentioned, 5G has played a huge part in allowing these technologies to grow at the rate they have. AR and VR are pretty much dead fish without high speed internet.
5G is offering us a glimpse into the future. In terms of allowing for new technological capabilities for a consumer, it's a real door-opener.
From allowing for access to advanced AR experiences to facilitating the metaverse, to just connecting more people more frequently, to allowing everything to run at faster speeds, 5G changes the game.
In the past, technological limitations, including slow networks and unreliable connections, have made smooth digital experiences difficult. Buffering media and advertising content doesn't do any good for communicating swift messages to busy customers.
So, it's no surprise that more than 90% of marketing professionals worldwide expect 5G to have an impact on their industry over the next decade.
Wearable tech might not seem immediately applicable to marketers. But in terms of providing immersive experiences for customers in VR, tracking data using smartwatches and clothes, and even providing the ability to develop the interactive voice experience, wearable tech is taking marketing to the next level.
But what's been big in the wearable tech sphere? Who should you be watching? Where should you invest your money? Will the MarkZuckerbergHeadset2000 ever be released in blue? Let's find out.
Smartwatches and Apple
Apple has remained the industry leader for smartwatches, sustaining its dominance of the market, with a 36.1% market share, more than triple that of Samsung in second place (10.1%).
Apple accounted for more than a third of the total shipments last year, and it is further increasing its influence with a market share of 36% in the first quarter of this year. The high brand loyalty of iPhone users is one of the success factors of the Apple Watch.

This popularity appears to be higher among the younger generation, making Apple an irreplaceable market leader. Of course, everything was possible because the high performance of the product and the excellent connection among supported iOS devices. We believe that Apple's market share is likely to rise further by the end of this year.

-Counterpoint
Apple maintained a solid lead and increased 14% YoY in Q1 2022. Some shipments carried over to Q1 2022 due to a late launch of Apple Watch 7, which helped continue the strength of the brand.

The growth of smartwatches means that more people are reliant on chatbots and voice search.
Customer Insider reports: "Search strings are becoming longer and more like natural speech as users increasingly use digital assistants to carry out searches. They're no longer Googling for "cleaning services Philadelphia." Instead, they're saying, "Hey Google, what are the best cleaning businesses near me?"
Many wearables make it more difficult to type, which means voice commands are the natural alternative. But this shift results in changes in keywords increases long-tail searches and requires the use of chatbots.
So, when an individual has a question, they'll turn to their virtual assistant, which can have a big impact on keywords and search queries. For example, when people ask their chatbots a question, they'll pose it as a question, not a statement.
As a result, tech companies are building chatbots with advanced AI that could have a big impact on how web searches are conducted. This may improve customer experience, as these chatbots will remember and learn each user's personality and preferences. These chatbots will also adapt to how people receive content, and marketers will need to consider these strategies.
But how will this impact the Interactive Voice Experience?
An interactive voice experience is, basically, any interaction that uses voice-first technology, across a variety of voice 'channels', or voice-enabled smart devices. This might include mobile chatbots, smart speakers, voice apps, and IOT-enabled devices. Anything that will help with conversational-based brand engagement.
In their whitepaper 'Introducing the Interactive Voice Experience', Readspeaker.ai suggest that:
"Together, these voice channels (and others) make up a distinct digital ecosystem called the Internet of Voice."
An interactive voice experience means leveraging these devices, in order to engage consumers using voice technology. This can extend to interactive voice ads, which is an audio ad which uses voice tech to prompt consumers to engage directly with an advert, using their own voice.
How are brands utilising the tech?
By 2019, Pandora, a streaming service, was testing voice-activated ads for brands including Unilever, Wendy's and Doritos.
For example:
Spotify'

s first voice-enabled ad brought listeners to "Stay Free: The Story of the Clash," a Spotify Original podcast. Another ad, for Unilever's Axe, promoted a branded playlist.

Hellmann's mayonnaise

asked

users if they want to upgrade their cheese toastie game. Saying "yes" prompted the ad to continue and reveal that adding mayo to the outside of the bread before grilling will result in a crispier grilled cheese sandwich. Woah.

Ocado

released its app for Amazon's Alexa to enable customers to add groceries to their shopping list by voice command.

Whirlpool

announced a new collaboration with Alexa which will see home appliances operated by voice control. Appliances will be designed to respond to voice requests for tasks like pausing laundry, asking for the time remaining on a wash cycle, and adjusting the cooking mode on a smart oven
Though some of these examples seem to rely on the 'yes' or 'no' answer of the customer, some voice agencies are developing voice ads that follow useful progressions no matter how the listener initially responds. Instreamatic found that, for one of its campaigns, more than 5% of listeners who declined to pursue the first conversation accepted a second ad's offer.
With the increased use of watches, the interaction will be even more common, due to the chatbot being literally strapped to the consumer.
VR Headsets and Facebook
The global Virtual Reality Headset market size is projected to reach $9750.2M by 2026, up from $7837.2M in 2020, at a CAGR of 23.2% during 2021-2026. Not too shabby.
So, Zuckerberg's $10B investment in the metaverse might not be such a bad move. Maybe we'll get the headset in green, too. Or with flames on it.
Either way, Meta has just unveiled four of its virtual reality prototype displays for research purposes.
The company has revealed the names of the four prototypes; Butterscotch, Starburst, Holocake 2, and Mirror Lake. Sounds like the code names of a group of spies from an 80s blockbuster. Holocake 2 is the genius hacker, of course.
"These prototypes, they're custom and bespoke models that we built in our lab, so they're not products that are ready to ship," Zuckerberg said. The headsets, instead, are intended to show how much progress the company has made by revealing many of the unfinished headsets prototypes it has built-in its labs.
Plus, each headset seems to attempt to work out certain issues the industry has faced when it comes to a fully-rounded headset, from display issues to headset size, to the realism of the graphics. Which is good news for marketers looking to provide a decent customer experience in the metaverse.
So, let's have a look at the four headsets.
Butterscotch. This headset is designed to test higher-resolution displays. Butterscotch has a new lens Meta has developed that limits the headset's field of view, making it possible to present fine text and increase displayed realism. But the headset is still incredibly bulky, with exposed circuit boards.
Half Dome 3. Meta has been working on this prototype since around 2017. It has been used to test a type of display that can shift how far away the focus point of the headset's optics is. With this tech, the resolution and image quality could improve enough for users to create giant computer monitors within a headset.
Starburst. This research prototype focuses on high-dynamic-range displays which are brighter and show a wider range of colours. The company said that HDR is the single tech that's most linked to additional realism and depth.
Holocake 2. This is the thinnest and lightest headset the company has made. It's also capable of running any VR software - as long as it's hooked up to a PC. It also required specialised lasers that are too expensive for consumer use and requires additional safety precautions.
Mirror Lake. This ski-goggle style headset is designed to combine all the different Meta headset technologies into one, single, next-generation display.
"The Mirror Lake concept is promising, but right now it's only a concept with no fully functional headset yet built to conclusively prove out the architecture," Meta Reality Labs chief scientist Michael Abrash said.
"But if it does pan out, it will be a game-changer for the VR visual experience."
But what are the potential use cases with VR for marketers?
Collaborative Shopping experiences
Cathy Hackl is a Futurist (VR & AR) at You Are Here Labs. She describes how collaborative shopping experiences can be immediately useful:
"In the next few years, we will see multiplayer/collaborative AR impact the at-home shopping experience with v-commerce, as well as the in-store and in-shelf shopping experience in brick and mortar retail. All of which will be shared via social media platforms."
This move from the single-player perception we've been working with for a few years.
VR also reinforces the "try before you buy" concept. This means allowing users to try on a product before a purchase, meaning they can make more informed decisions. Companies have been using VR already to let users try on clothes, makeup, accessories, and even furniture.
For example, Walmart has been using an AI-powered virtual try-on technology for shopping online. The feature uses AI technology such as real-time image processing and deep learning to create a simulation that helps buyers see what clothes would look like when being worn. A user can select a model that closely matches their height and size, and use that to virtually try on the clothing range.
Creating novel experiences
VR can be used to create novel experiences for your customers. For example, you can use VR to take clients on a virtual tour of your facility, giving them a rare look behind the scenes. This does wonders for company brand and storytelling, becoming an immersive visual experience. Then, you can show them how you work, and how the product is designed and developed. It provides a more human angle to your brand, and established trust and transparency. All this works to encourage brand loyalty among customers.
Already job-seekers can attend a virtual job fair, using advanced VR technology. Plus virtual onboarding has become pretty common over the pandemic period. The extended context that the AR cloud provides would be infinitely useful in these scenarios.
Advanced VR can be used to track the human eye and facial expressions. So, it can be used to see how people react to a product or experience, offline and on. Creepy, but useful.
The gaming industry has been the most receptive to AR and VR technologies, and as a result, has seen the most advancements. The aforementioned Pokémon Go app alone uses GPS, compass, and beacons. But gamification can also be extremely popular in marketing - adding interactivity and engagement can up customer experience immensely.
As VR continues to be utilised in a wider way, and the technology becomes more -ahem- wearable, it will affect digital marketing strategy greatly. In fact, we're already seeing the rise of AI-powered virtual influencers, which are digital avatars or 3D models which can be found on various social media platforms.
Many brands, such as Prada and Alibaba, have been known to utilise these top virtual influencers to enhance their campaigns and drive more engagement. A Fullscreen Survey found that over half of 13-34-year-olds would purchase a brand advertised by a CGI influencer they were following, most commonly done on Instagram, a highly visual platform. But inside the gaming platforms popular within the metaverse, we're seeing successful events, gigs, and meet-and-greets, which all offer accessibility and excitement for users.
Smart Clothing and Levi's
Levi has recently jumped into the smart clothing game, developing a smart jacket powered by Google's latest Jacquard tech. The new commuter jacket contains a battery-powered tag half the size of the original tag in the last iteration of the piece.
The hidden tag works in tandem with the interactive yarn integrated into the sleeves, in order to create touch and gesture-sensitive areas. This allows wearers to control their smartphones and connect to a variety of services. It also connects to a variety of services as well as accessing features like music control or Google maps. Additional features now include the ability to check diaries or the weather.
Like previous editions of the jacket, users can use similar gestures to dismiss phone calls by swiping over the screen, double-tapping to get directions, swiping up to see nearby places, and swiping down to change music. It'll also be able to read messages aloud, either from a set of paired headphones, or the jacket's speaker.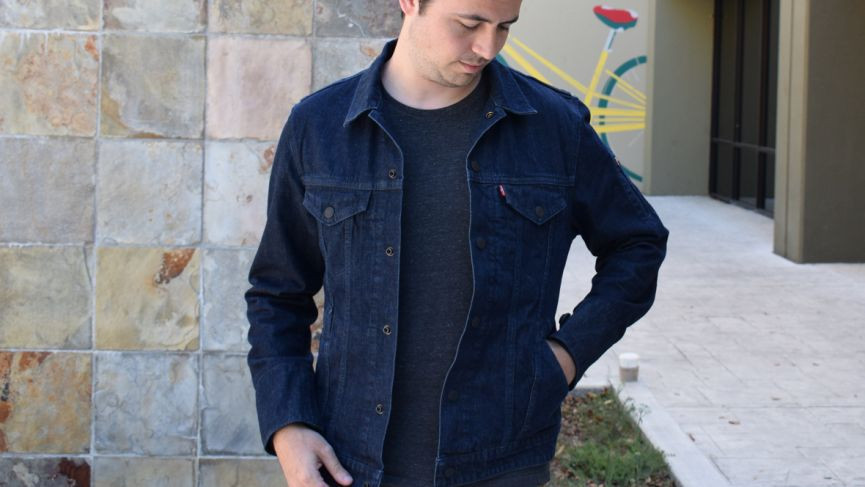 But Levi's isn't the only clothier accessing the space. we're seeing more specialised applications of the tech, such as the Nadi X yoga pants that track and give feedback on the wearer's posture. We've also seen the Neviano connected swimsuits that detect the strength of ultraviolet light the wearer is exposed to, and send warnings if levels are too high.
The advantage of clothing over smaller accessories such as watches is that they cover a larger area of the body, and can potentially take more in-depth readings. Due to this, Samsung has spoken about plans to create a smart shirt that can detect early warning signs of lung disease and other illnesses. With the increased focus on health-related wearables, it is likely we will see similar functionalities becoming popular in the next year.
But marketers need to be aware of invasive data collection that comes with such in-depth readings, and the need to retain consumer trust in this landscape.
Given the immersive nature of these technologies, companies could look into deeply personal, and invasive, parts of their customers' lives. This could be their blood pressure, eye tracking, breathing rates, or other health aspects. Think about everything your smartwatch can do, but even more in-depth. And creepy.
A company could examine your heart rate, for example, which might increase when you see something interesting.
Then, like on social media, companies could then take that data and sell it to advertisers, who could then spring up a pop-up featuring a relevant product. So, this becomes a case of your own personal health information used to tailor ads toward you. Plus this data could also be used to inform the companies' algorithms to keep you on their platform longer.
It's not just about how these companies will source the data, but how they will store the data once they get it.
As we've mentioned, many mistakes were made in Web 2.0, with the explosion of portable tech, mobile, and social media. Basically, data privacy was thrown out the window. It eventually led to the revelations of scandals such as Cambridge Analytica. All this meant any tryst in Big Tech was lost, and the shine of the technological revolution wore off sharpish.
The Data Protection Act of 1998 was only followed by GDPR in 2018. This meant it took 20 years to upgrade a more comprehensive set of regulations. If this neglectful approach is kept, web 3.0 is likely to repeat the same mistakes as Web 2.0.
While marketers will have a wealth of information provided through these technologies, it's important not to get greedy. Consumer trust can be very easily lost when this data is misused.
Wearable tech can provide high-quality experiences for customers both in terms of personalisation, and immersive interactions with brands. So, it doesn't matter whether the MarkZuckerbergHeadset2000 comes in red or blue, it's all about whether you can provide a fulfilling experience for your customer.