You'll find not 1, not 2, not even 3, but 99 (yep, that's right) individual marketing strategies enclosed in Flavilla Fongang's latest marketing book release: '99 Strategies to get Customers'.
---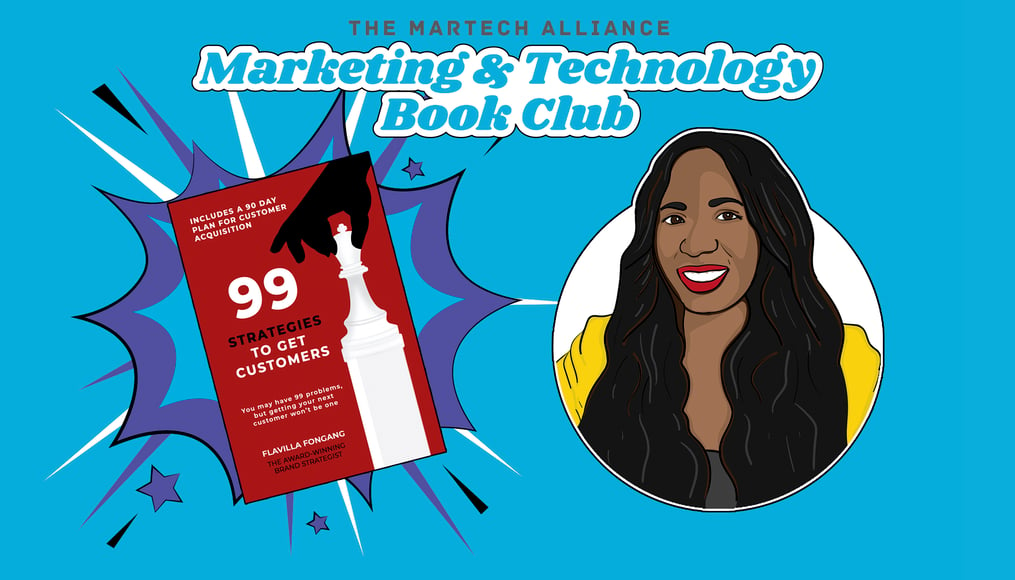 If you're on the look out for effective customer acquisition strategies to grow your business and fed up with wracking your brain for new ideas, this book might just be your golden ticket to success.
If there's someone who knows a thing or two about attracting and retaining customers, brand strategist extraordinaire and Founder of 3 Colours Rule, Flavilla Fongang is your go-to girl.
In her latest book, Flavilla guides us by the hand from learning both B2B and B2C strategies of all categories, how to thrive through a recession and rounds it all up with a customer acquisition checklist to guide your customer acquisition journey.
We caught up with Flavilla on her brand spankin' new release. Here's a peak between the pages…
Let's start with you! Can you tell us a little bit about your background and how you got to where you are today?
Originally from Cameroon, I was born and raised in Paris. I moved to London in 2002 despite being unable to speak English. I am now an international and multilingual keynote speaker. I am a neuroscience brand expert covering strategy, design, marketing and customer experience. I am the founder of 3 Colours Rule, an award-winning branding and marketing agency. I was awarded the "She's Mercedes" businesswoman award by Mercedes Benz. I created the D.A.C. system and The Beyond Marketing Approach which have helped numerous brands successfully grow their business.
In your own words, tell us a little bit about the book.
This book presents 99 strategies to get customers with topics covering Digital Marketing, Social Media, PR, and more. The '99 Strategies to get customers' book will provide entrepreneurs with some effective customer acquisition strategies and new prospecting ideas that should get them back on their feet again. It also includes a customer acquisition plan.
Where did the inspiration come from to write this book?
The biggest global crisis of 2020 needs no introduction. With the pandemic causing businesses to shut down, people lost their jobs, and the majority were struggling financially. The UK then went into recession, and those who needed it most were looking for all the help they could get.
I knew I wanted to make things a little easier for struggling entrepreneurs, but obviously handing out individual cheques to each and every person was not a viable option. So I came up with the idea of sharing my knowledge to teach others. And what better time to write a book? With over 15 years of experience and expert knowledge in the field of marketing, I certainly has a lot to share.
Who needs to read it?
Entrepreneurs and small business owners.
What are you three top takeaways?
Build a brand before prospecting
Know your customer and how to market
Delegate, develop a process so you can scale your business
Hungry for more? You can grab a copy of Flavilla's book here.