Leading sales and marketing platform and creators of the conversational marketing category, Drift announces a new category: Revenue Acceleration.
---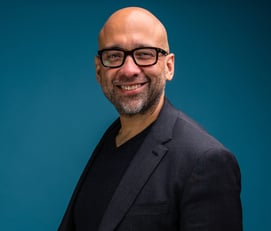 Although Drift still stand strong behind conversational marketing, CEO, David Cancel said they "weren't thinking big enough" when they launched the company four years ago. This new era and category of marketing thinks outside the box of conversational sales, "It's about having an impact across the whole customer lifecycle, from acquisition, renewal to expansion."
Revenue Acceleration powers an organisation by bringing go-to-market teams together to deliver personalised customer experiences that increase revenue, shorten sale cycles and strengthens brands.
Drift CEO, David Cancel shares the low down on past, present and future eras of marketing which lead them to their new calling:
1st Era of Marketing (AKA The Brand Era)
We're talking old school creatives and suits, Mad Men style. Pre-internet, when marketing was focused around brands and PR communications. Marketers didn't have a seat in the C-Suite and were in service to the CEO.
2nd Era of Marketing (AKA Demand Generation Era)
Resulting from the glorious birth of the internet, the second era relied on Do-It-Yourself and Human Ops, The Chief Marketing Officer role was born. Marketing was measured by leads and was in service to the CRO (conversion rate optimisation). According to Cancel, this second era simply isn't enough anymore, and the world is crying out for a third.
3rd Era of Marketing (AKA The Revenue Era)
Now, digital is everywhere and the buyer is well and truly in control. It's not enough to separate the customer experience and deliver well on just one variable of marketing. In this era, the best experience, story and service wins and anything less is going to fall short.
When Drift was founded, the vision was for a world where people were free to have a conversation with any business at any time, on their terms. The company thought they were helping marketers drive more leads, when in fact, they were unifying sales and marketing and directly impacting revenue from the entire customer life cycle.
Enter: The Revenue Era. The shift from era 2 to 3 boils down to bringing the customer to your focus, not the company. There may have been a time where your customer had few alternatives but to use your product, now they face an infinite supply of alternatives. Your customer may have once been powerless, now they are powerful. As their options have grown, as have their expectations. This is not the future. This is now.