As the Reddit trend continues to rise up and to the right, so does their funding. The company's recent series E round of financing has brought home a total of $250 million.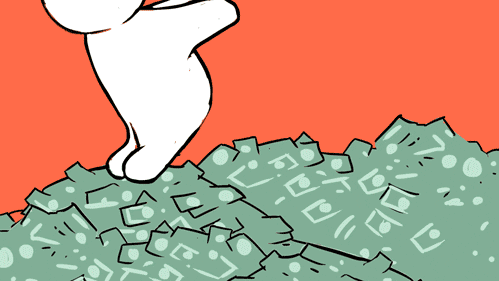 The Reddit community's refusal to reform to the rules has rocketed Reddit headlines to the moon, more than once. From enabling the community behind r/WallStreetBets to become stock market puppet masters and make millions seemingly over night to the disruptive FIVE SECOND Super Bowl ad.
Embodying it's community's ethos the platform demonstrated their own pair of diamond hands by slashing the yearly standard Super Bowl ad cost of $5.5m for 30 seconds of airtime to a mere £916K for a modest 5 second slot to show a secret message of 120 words on screen. (Yep, they paid £916K to show the world a JPEG for five seconds…) Reddit gambled their advertising budget on intrigued viewers bouncing straight over to the site to pause and read the full message. Which of course they did. A risk that seemingly paid off now they've landed a handsome sum of $250 mil in funding. 💎🙌
Reddit have disclosed that now is the right opportunity to make strategic investments in the company including video, advertising, consumer products, and expanding into international markets. They are also readying to double the number of Reddit employees this year.
"We are confident in our mission to provide community and belonging to everyone and are well-positioned for the growth we have planned." – Reddit.
A word to the wise – never underestimate the underdog. Or a good meme.