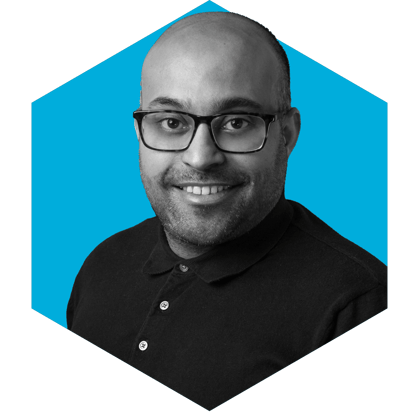 Meet Kunal! UK Lead and Senior Enterprise Account Executive for Relay42, Kunal is a customer journey powerhouse.
Described by colleagues as "a real self-starter", a "great sales person" and a "really top bloke", Kunal really knows how to close a deal.
He's also recently become a member of Pavilion, a private organisation for commercial growth operators to discuss business-critical issues with the comfort of privacy and confidentiality. Which just sounds like the coolest secret club ever.
We want to hear about you! Give us a quick overview of what your company does and your roles and responsibilities there!
Relay42 help brands and advertiser to use their data better to provide their customer with most personalised customer journeys
In my opinion a presentation with a clear and simple story about why you do what you do for the audience. Also with 2 or 3 points that the audience can take back to their business to think about what they do differently.
What bull$hit marketing advice do you hear too often?
Create a single view of your customer
What's your biggest martech/ marketing ops gripe? Don't hold back!
Companies always look at technology as the issue 1st rather than the organisation set up 1st. Technology is only as good as the people and strategy behind it
We've all read about Mark Wahlberg's insane 2:30am morning routine, filled with golf and cryo-chambers. What's your personal morning routine?
What up-and-coming trend do you predict will take the industry by storm?
I am not sure it's an up-and-coming trend but I think it will have a big focus is use AI to personalise the onsite experience.
What was your first marketing job, and how did it help you develop in the industry?
Worked for ESV Digital, a search marketing technology, it really gave me a strong foundation to understand adtech & martech.
If you could recommend one book, podcast, tv show, magazine, piece of bathroom stall graffiti etc. etc. what would it be?
Jeremy Connell-Waite - Ten Words Podcast
What is your favourite marketing campaign of all time?
Burberry - The Tale of Thomas Burberry Explains why they do what they do!
Can our audience expect any future projects on the horizon, personal or professional?
I have recently become a member of Pavilion and some amazing network for personal development so looking forward to seeing what that will bring for 2022!
Kunal will be speaking at
#MarTechFestGlobal
on October 22!
Book your tickets here.