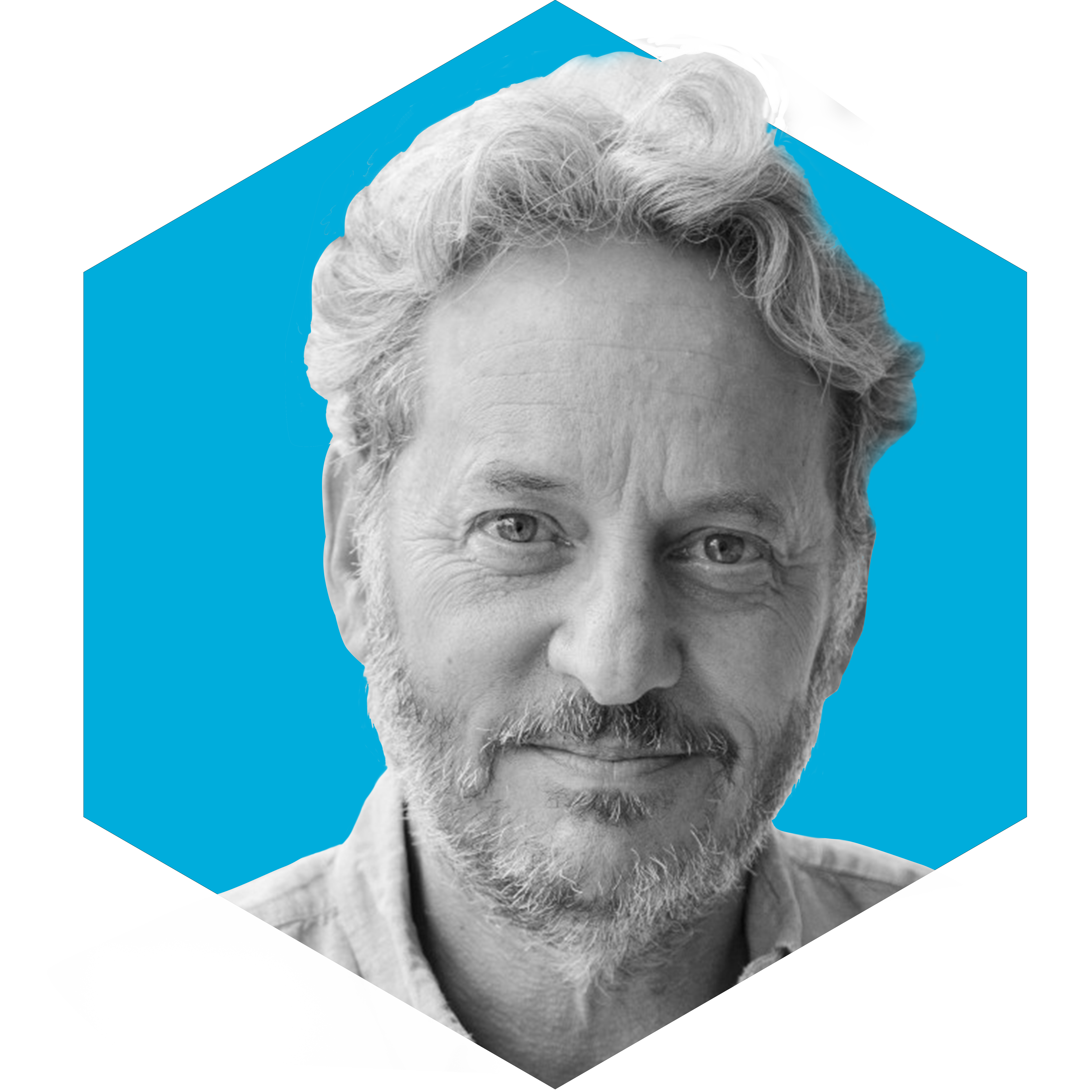 Meet Doug Kessler. Velocity co-founder and content master, he is a creative powerhouse.
And being ranked #1 B2B marketing influencer in London he's got the credentials to prove it. I mean, he crossed the pond and immediately became our best influencer, so that's pretty impressive. It would be like if Kim Kardashian came to the UK and displaced Gemma Collins.
A copywriter at heart, his love of analytics has pushed him forward in the content marketing game.
"It used to be enough just to be doing content marketing...and now it isn't enough - that just gets you in the game, now"
We want to hear about you! Give us a quick overview of what your company does and your roles and responsibilities there!
Velocity is a B2B tech marketing agency. We do brand, positioning, content, performance marketing... stuff like that. I'm a founder and creative director. I don't know what either of those roles mean.
A great talk starts with giving a shit about the audience. Then comes from a place of authority, sharing things the speaker has learned the slow way. (Jeez, I hope I can live up to that).
What bull$hit marketing advice do you hear too often?
"Never be negative." People have a huge range of emotions. Why rule 40% of them out just because you've got your marketing hat on?
Here's a negative thought: I'd like to find the source of that "Never be negative" idea and urinate in his inbox.
What's your biggest martech/ marketing ops gripe? Don't hold back!
Automated 'touch points' thinly disguised as personal ones. Also the phrase 'touch points'.
We've all read about Mark Wahlberg's insane 2:30am morning routine, filled with golf and cryo-chambers. What's your personal morning routine?
I actually have never heard of Mark Wahlberg's morning routine and I'm not sure I'm going to Google it, TBH.
Mine's a longish walk every morning. Ideally with a daughter. Then slump upstairs and turn on the MacBook Pro. Only THEN do I play golf and do the cryo-chamber.
What up-and-coming trend do you predict will take the industry by storm?
Web 3.0. Blockchain. De-Fi. Crypto. NFTs. Sounds like five trends but it's one and it's gonna make the internet feel like an evolutionary step.
What was your first marketing job, and how did it help you develop in the industry?
Ogilvy & Mather, Madison Avenue, 1983. It helped me develop in many ways—most of all the Ogilvy ethos of respecting the customer/audience and working hard to be relevant. That was some solid grounding.
If you could recommend one book, podcast, tv show, magazine, piece of bathroom stall graffiti etc. etc. what would it be?
Fleabag. The TV show AND the bathroom stall graffiti.
What is your favourite marketing campaign of all time?
Oh man... SO MANY. VW Beetle's Lemon stuff from DDB in the 60s? The insanely honest Hans Brinker Budget Hotel campaign from Kessels Kramer? Yeah, one of those.
Can our audience expect any future projects on the horizon, personal or professional?
Gosh. Now I'm all embarrassed. I'm gonna say 'Yes' then rush back and make it true. Thank you for the questions! Can't wait for the event.
Doug Kessler will be speaking at
#MarTechFestGlobal
on October 22, on the topic of

Meaning, Metrics & Mojo: The Big Three for Every B2B Marketer.
Book your tickets here.