Partner Content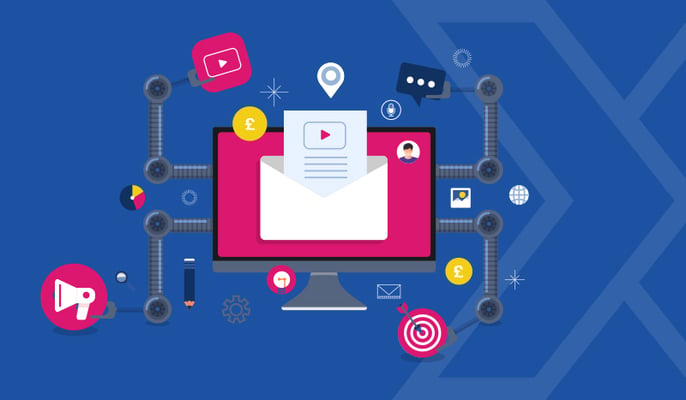 It's a common theme we see time and time again. The initial impact that Marketing Automation makes on any marketing department that has left spreadsheets, ad hoc emails and manual reporting behind.
Naturally, moving from manual to automated represents a significant time saving. It reduces the administrative burden on teams and enables the creation of sophisticated and accurate reporting at the click of a button – literally.
But what happens beyond this initial honeymoon phase - when the magic of marketing automation becomes the new norm?
For starters, the shiny new features become tried, tested, and trusted tools. As expectations and demands start to rise throughout the business, demands on the Marketing Automation platform start to increase. And before you know it, the technology that was once heralded as a game changer is now struggling to keep pace with business ambitions… and in some cases, is no longer fit for purpose.
Why MAP migration doesn't have to be difficult
While the thought of moving away from an established platform might fill you with dread (especially if you did the hard yards with setting the system up in the first place), it doesn't have to be difficult.
With the right preparation and planning, transitioning to a new platform that better caters for your current and future needs will enable you to keep making progress, and ultimately make your life easier in the long run.
So, just how easy would it be for you to migrate to a new MAP?
Understand your existing MarTech platform use
Use the following to guide your thinking about existing platform use. When considering a MAP migration, it's not just about the technology set up, data hygiene and how the platform is being used are just as important.
| | | | |
| --- | --- | --- | --- |
| How healthy, clean, tidy, and accurate is your marketing data? | Excellent | Average | Poor |
| How experienced is your team in using the existing platform? | Expert | Moderate | Basic |
| Have you added custom integrations? | Yes | Some | None |
| Are you still using manual processes? | None | Some | A lot |
Making MAP migration easy
Wherever you are with your existing MarTech platform use, migrating to a new system will be easy.
At BluprintX, we have handled hundreds of MAP migrations which means we know how to make it easy. If you've got custom integrations with your current MAP, our technical experts can set them up with a new system. Is your data in poor shape? Our data hygiene solutions will ensure it is fully cleansed before migrating over to the new platform.
Ultimately, the most challenging part of your Marketing Automation journey is the initial adoption – making the move from manual processes to technology-driven strategies. When it comes to MAP migration, it's not only easy… it prevents progress being stifled and keeps your marketing moving forward.