This week in martech: Cube Dev raises $6.2M, Eyeota integrates ID5's Universal ID, Zoox Smart Data and Kubient launch strategic partnership and Momentum acquires Last Mile Insight LLC in North America
---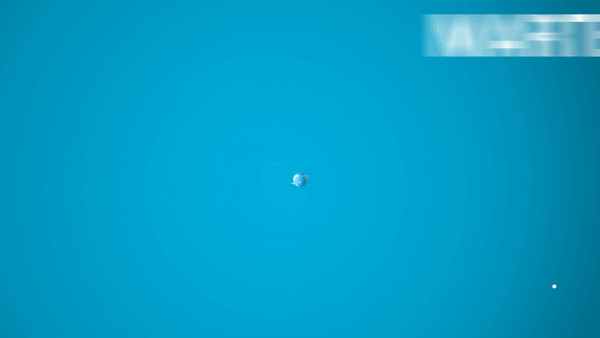 Cube Dev Raises $6.2M for its Open-Source Data Platform
Analytical API platform, Cube Dev, the open-source company behind Cube.js has announced that it has raised $6.2 million seed round led by Bain Capital Ventures.
Previous investors Eniac Ventures, Betaworks, Innovation Endeavors and Slack Fund also participated, as well as new investors Uncorrelated Ventures and Overtime.vc.
The open-source Cube Dev team aims to offer a commercial cloud and SaaS service for companies, along with additional security and sign-in features.
"I think the big challenge — and the opportunity for us — is to make this leap from open source to a commercial product… But what we really need to do is get that fully featured cloud product available and then start to drive use of it. And not even necessarily monetising it but just making sure that our enterprise features are the right ones for the market and that we're solving a meaningful pain point. And I think if we could get that right, the world's our oyster — but we have to get that product out and then start driving some initial usage." - Bain Capital Ventures partner, Stefan Cohen.
Eyeota Integrates ID5's Universal ID
Eyeota, the leading audience technology platform announced its global integration with ID5's Universal ID to enhance the clarity of its Audience Identity Resolution.
Eyeota's Audience Identity Resolution connects multiple IDs associated with a user, enabling marketers to access people-based audiences without third-party cookies. This global integration with ID5 is part of Eyeota's larger data diversity initiative to ensure its audience solutions remain flexible and addressable for brands and advertisers activating across omnichannel environments.
This global integration with ID5 is part of Eyeota's larger data diversity initiative to ensure that its audience solutions remain flexible for brands and marketers running campaigns across multiple channels.
"Identity is at the core of digital advertising as data-driven campaigns provide a serious revenue stream for publishers and enable marketers to achieve stronger ROI from targeted campaigns… Eyeota's global integration with our Universal ID solution helps prepare data owners, marketers and agencies for a data-driven future without third-party cookies." - Mathieu Roche, CEO and co-founder at ID5.
Zoox Smart Data and Kubient Launch Strategic Partnership
Kubient, the cloud adverstiment market place that creates a new generation of audience automation platforms by harnessing data to connect brands across all digital channels launch strategic partnership with Zoox Smart Data a Big Data and artificial intelligence solution.
The new partnership will provide premium audiences with vetted first-party data to advertisers resulting in more efficient spends and maximum value connecting with premium audiences.
This is said to be the first adtech infrastructure and marketplace partnership that enables real time bidding programmatic access to and from demand platforms, brands and agencies. The partnership will grow an existing audience of over 100 million Wi-Fi users a year, to almost a billion users in the next 18 months.
"The infrastructure that Zoox Smart Data provides enables our Audience Clouds direct marketplace to plug in and reach unique high value captive audiences in hospitality and transit locations, while accessing wi-fi and content portals at Choice Hotels, the New York MTA transit system and airports," said Kubient CEO, Peter Bordes. "This enables Kubient Audience Cloud demand partners the opportunity to get direct access to vetted first-party data, improving the quality of the audience they are advertising to."
Momentum acquires Last Mile Insight LLC in North America
Momentum, pioneers of account-based marketing (ABM), today announced its acquisition of Last Mile Insight, LLC, a Boston based provider of account insights as part of its drive to build a global b2b growth consultancy.
The addition of Last Mile Insight enables Momentum to provide clients with a much deeper knowledge of customers and prospects – what they need, their preferences, buying behaviour, and key initiatives and turn this knowledge into competitive advantage by developing buyer insights into a rigorous, distinctive growth strategy.
Alisha Lyndon, CEO and founder of Momentum said: "We are excited to be working with Ned and welcome Last Mile Insight to the Momentum family. Momentum has demonstrated exceptional success in driving revenue growth for our clients and this investment is a key step in expanding our research capabilities. It augments the investments we've made this year in the Momentum Customer Buying Index™️, and our focus on insight services, giving our clients greater probability of success."
"Momentum is a global market-leader in the account-based marketing space and I'm thrilled to be joining the team to cement their leading position and continue to expand in the US." said Ned Daubney, founder of Last Mile Insight. "Momentum has the vision and resources needed to work with global enterprises and I'm excited to be part of the future roadmap for the group, combined with our focus on deep customer insights, Momentum will bring much more purposeful knowledge and certainty to clients."
Martech news weekly round-up: over and out.