This week in MarTech: NVIDIA to Acquire Arm, Oracle Out Bids Microsoft in TikTok Battle, Sprinklr Raises $200 Million at $2.7 Billion Valuation, Tramazingand Zealic Solutions Enter Partnership, Sarbacane Raises $27M for Marketing Tools, Metadata.io Raises $6.5M for Series A Funding and Airtable Raise $185 Million in Series D Funding
---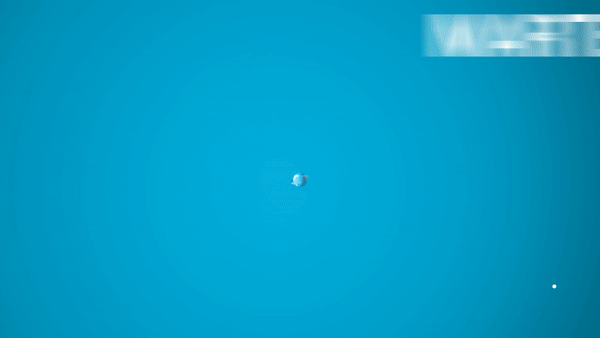 NVIDIA to Acquire Arm for $40 Billion
American multinational technology company, NVIDIA is set to acquire Arm from SoftBank for $40 million to create the world's premier computing company for the age of AI.
The acquisition will infuse NVIDIA's leading AI computing platform with Arm's vast ecosystem to accelerate innovation while expanding into large, high-growth markets.
SoftBank will continue to remain committed to Arm's long-term success through its ownership stake in NVIDIA.
"AI is the most powerful technology force of our time. It's the automation of automation, where software writes software... Together, [Nvidia and Arm are] going to create the world's premier computing company for the age of AI." - Nvidia CEO Jensen Huang
Oracle Out Bids Microsoft in TikTok Battle
The battle to acquire TikTok continues following President Trump's threat to ByteDance to sell to an American company or have the app altogether banned in the US.
It has been reported that Oracle have beaten Microsoft in the bidding for the U.S. operations of TikTok. The deal, which is likely not to be structured as an outright sale, will now face a White House review.
Microsoft released a statement late on Sunday confirming that ByteDance did not accept offer: "ByteDance let us know today they would not be selling TikTok's US operations to Microsoft... We are confident our proposal would have been good for TikTok's users, while protecting national security interests... We look forward to seeing how the service evolves in these important areas."
The Wall Street Journal reports that Oracle will be announced as TikTok's "trusted tech partner" if all bodes well in the White House review.
Sprinklr Raises $200 Million at $2.7 Billion Valuation
Customer Experience Management (CXM) platform, Sprinklr announce they have raised $200 million at a $2.7 billion valuation from one of the world's most experienced private equity firms, Hellman & Friedman.
Sprinklr are said to use the new funds to focus on the value it is creating for the world's largest enterprises, and accelerate its leading position as software that enables the entire front office to work together and deliver better customer experiences on any modern channel – all on one unified platform.
Sprinklr enables marketers to leverage the ability to collaborate across teams and channels with a unified view of the customer, context and content to create better experience.
"In a world where customers are connected and empowered, Customer Experience Management is no longer optional. It's time for modern enterprises to break down silos, and unify disconnected teams, channels, and tools to make their customers happier," - Ragy Thomas, CEO & Founder, Sprinklr.
Tramazing and Zealic Solutions Enter Partnership
Tramazing and Zealic Solutions have entered a partnership to engineer a transformative and more efficient way to train salespeople by building on the recognised elements of successful sales training while adding innovative learning methodologies to drive sales performance.
Engagement leads to learning, learning leads to adoption, adoption leads to application, and that application leads to better sales outcomes. Skill development coupled with a positive change in sales behaviour is the leading force of this partnership.
"There has been a lot of fantastic content and powerful sales training programs produced over the past several decades. The impact of that content and the associated training programs have created enormous wealth for companies and individuals. Some of the teachings are timeless and still work today. However, based on all of the changes happening throughout the world, and the impact on the business community, we felt very strongly that we needed to bring something different to the training industry, and we found that in Zealic Solutions," - Michael Norton, CEO, and Founder of Tramazing.
Sarbacane Raises $27M for Marketing Tools
French company, and makers of Mailify, Sarbacane have raised $27 million in funding which they plan to use to accelerate the build of more technologies in areas such as AI marketing automation, alongside continuing its internal expansion.
Sarbacane's flagship product, Mailify is an SaaS-based email, SMS marketing and automation software which provides tailor-made support for successful campaigns.
Paul de Fombelle, COO of Sarbacane said the company plans to use some of the funding to continue making acquisitions as the industry continues to see more consolidation in the fragmented world of marketing technology.
Metadata.io Raises $6.5M for Series A Funding
The B2B Demand Generation Platform, Metadata.io announced it has raised $6.5m in Series A round funding, led by Resolute Ventures.
The recent funding brings Metadata's latest capital raise to a total of over $10 million. The new influx of funding will allow Metadata to expand its product capabilities, meet the increasing momentum of customer demand, scale its go-market motion and achieve category leadership.
"It's time to transform B2B marketing and place AI and automation, instead of humans, at the centre of execution... CMOs today are faced with a flood of data, channels, and tools to make their jobs easier, yet the actual marketing execution is too slow, manual, and error-prone. It's still hard to generate a predictable pipeline for sales and show ROI for marketing investments. We solve this problem, taking the bottlenecks and guesswork out of their demand generation campaigns by getting the right content in front of the right people and building that predictable flow of MQLs and pipeline."- Gil Allouche, founder & CEO of Metadata.
Airtable Raise $185 Million in Series D Funding
The no-code, cloud software company, Airtable announced raising $185 million in Series D funding, now placing the company at a $2.585 billion valuation.
Airtable CEO says they are preparing for what they call a "good second wave" of software demand to follow the shift in remote working as a result of the pandemic.
No-code companies such as Airtable enable everyday users to build and customise software without having to write a single line of code. Airtable is a spreadsheet-database hybrid, with the features of a database but applied to a spreadsheet.
"Before the pandemic, the phrase 'digital transformation' felt like a buzzword. Now it feels like an existential transition that if you get wrong, you're the next Blockbuster video," says Thomas Laffont, the cofounder of Coatue and an Airtable investor.
Martech News Weekly Round-Up: over and out.