This week in MarTech: Talks of Microsoft to buy TikTok, Partnerize and Pepperjam acquisition, $45million in funding for Chorus.ai, WEVO and Brandcast partnership and The Big Tech Antitrust Hearing low down.
---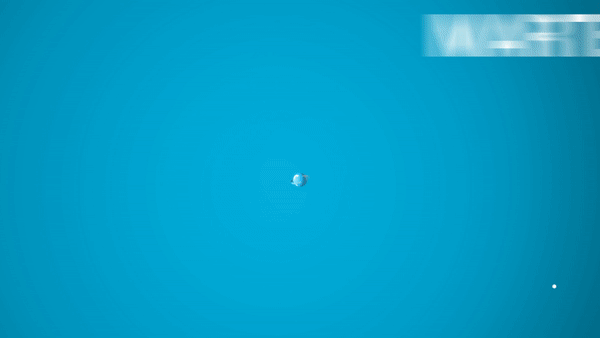 Microsoft in talks to buy TikTok
Chinese video app, TikTok continues to be under scrutiny from the Trump administration.
The concerns around TikTok stem from its ownership of Chinese parent company, ByteDance and their unregulated data-sharing practices and rumoured links to the Chinese Government.
Trump has threatened a number of "possibilities" for TikTok, from banning the app completely in the US to forcing them to part with Chinese owner, ByteDance putting the app up for sale to an American tech company. Of which, Business Technology giant, Microsoft have shown interest as a potential buyer. The deal could launch Microsoft into a new and booming B2C social media market.
The latest update of the potential deal, following a phone call between Microsoft CEO and the U.S. President suggests Trump is swaying towards the sell rather than banning the app, as he expects to see a portion of the price to go to the American government for making the acquisition possible.
The value of TikTok and its 800 million users has been estimated between $15 - $30billion, according to The Financial Times. Read the full story here.
Partnerize, global SaaS technology company announces the acquisition of Pepperjam, leading performance marketing and services provider
Partnerize and Pepperjam joined to create a partnership to establish the leading global solutions provider for affiliate marketing and partner automation.
By joining forces, they aim to enable brand leaders to maximise business growth from partnerships, diversify their revenue streams, and counteract rising costs in primary sales and marketing channels.
The acquisition will serve more than 1,750 enterprise and mid-market clients worldwide, driving more than $7billion in transactions through their relationships with 750,000+ partners and 250,000+ influencers.
The alliance has been years in the making as Partnerize and Pepperjam have been focused on elevating affiliate and partnership to a primary sales channel in the marketing mix. The newfound company service clients from retail and e-commerce, direct-to-consumer, travel, finance, telecom, subscriptions, and gaming.
"Marketers are demanding greater visibility and control for affiliate marketing, influencer programs, content partnerships, brand alliances, and other forms of partnership," - Mal Cowley, Partnerize co-founder and CEO.
Sales tech company Chorus.ai secures $45million in Series C funding
Chorus.ai, the leading Conversation Intelligence Platform lands $45million in Series C funding. Founded in 2015, the company rapidly doubled employee size and tripled revenue by 2019.
The injection of new funds is said to be used to expand its go-to-market team and continue to invest in product innovation.
The platform drives team performance, builds stronger relationships, and acquires unbiased market intelligence by analysing keywords and topics from customer calls, meetings and emails.
"Conversation Intelligence is the fastest growing category in Sales Tech with more than 1,500 companies adopting the technology and greater than $220 million invested. It has rapidly become the most critical addition to the revenue team's tech stack." - Chorus.ai CEO, Jim Benton.
Digital content platforms WEVO and Brandcast enter partnership
WEVO, an industry leading tool that optimises digital experiences before going live partners with code-less web content system, Brandcast.
The combination of the two content platforms will enable marketers to create professional, well-designed web content at scale, which has also been optimised with insightful audience research to improve conversion rates – all before going live.
Today's marketers face growing pressures to produce engaging, beautifully designed digital content faster and cheaper than ever before. An insight that the two companies aim to tackle together.
"Brandcast aligns with our vision and we're thrilled to be working together with this partnership. Our complementary technology platforms empower the marketer and design teams while disrupting the old process of depending on IT resources to make changes to content." - Tomer Azenkot, Chief Revenue Officer of WEVO.
The Big Tech Antitrust hearing gives Facebook, Google, Amazon and Apple CEOs a grilling
Tech giant CEOs from Amazon, Apple, Facebook and Google (controlling companies worth almost $5 TRILLION combined) virtually testified before congress last week.
Mark Zuckerberg, Sundar Pichai, Jeff Bezos and Tim Cook, some of the world's most famous Tech CEOs all face separate allegations of mistrust being investigated by U.S. Officials.
Facebook's Mark Zuckerberg has been accused of illegally maintaining a monopoly in social networking by killing off competitors such as Instagram and WhatsApp through its aggressive acquisitions. (It's no wonder they appear to be keeping their distance with the news surrounding TikTok.)
Google's Sundar Pichai faced allegations of controlling the web traffic of competitors such as Yelp through its dominance in Search.
Amazon CEO (and world's richest man) Jeff Bezos is under investigation due to Amazon's alleged abuse of power over smaller sellers in Amazon Marketplace.
Current Apple CEO, Tim Cook faced U.S. Officials concerning Apple's power and percentage cuts from apps in the App Store.
After hours of gruelling questions, all investigations are set to resume. Read the full story here