This week in martech: SugarCRM Inc. announce the acquisition of Node Inc., Bambuser and Relatable enter global partnership, Smartsheet to acquire Brandfolder for $155M, Outbrain partners with LMC and Crunchbase announce new Salesforce integration
---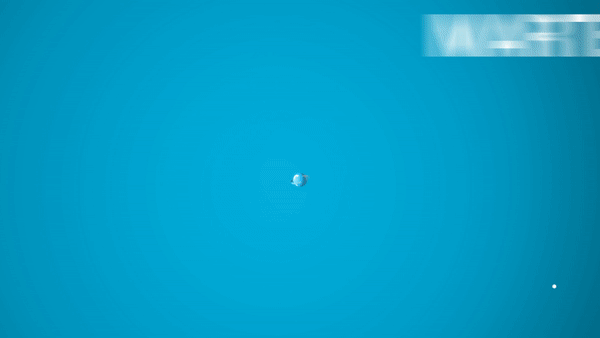 SugarCRM Inc. announces the acquisition of Node Inc.
SugarCRM Inc. has expanded its customer experience platform with the acquisition of Node Inc., an artificial intelligence (AI) platform that uses CRM data to deliver a level of predictability across a range of different business use cases.
The acquisition enables SugarCRM Inc. to automatically forecast expected outcomes and highlight previously unforeseen challenges and opportunities, enabling CMOs to understand customer data more accurately than before. Node Inc.'s deep learning models identify signals with up to 81% greater accuracy than heuristic-based approaches to deliver the tangible benefits of heightened performance and predictability.
"Adding Node has the potential to bring impressive predictive accuracy to Sugar's platform and products. And now more than ever it is critical to leverage all available data and signals to work towards better outcomes for both customers and the business alike." – Paul Greenberg, president of the 56 Group and author of CRM at the Speed of Light.
Bambuser and Relatable enter global partnership
Swedish mobile live streaming platform, Bambuser and Influencer marketing operating system, Relatable announce their exciting new partnership.
By joining forces, the platforms will integrate Bambuser's industry-leading Live Video Shopping technology with Relatable's capabilities to deliver new levels of data-driven influencer marketing and creative content creation at scale to Direct-to-Consumer brands globally. Relatable's advanced operating system will now include Bambuser's Live Video Shopping as part of its suite of software tools, enabling scalable influencer marketing across media channels for its clients.
"Our partnership with Bambuser signifies Relatable's ever-growing expert ecosystem which includes collaborations with companies such as Facebook, YouTube and TikTok. Together, we can offer Fortune 500 companies world-class Direct-to-Consumer strategies fuelled by creativity and powered by phenomenal technology," says Martin Garbarczyk, founder of Relatable.
Smartsheet to acquire Brandfolder for $155M
Smartsheet (NYSE: SMAR), the enterprise platform for dynamic work, announced that it has agreed to acquire Brandfolder, the current market leader in digital asset management (DAM).
This will be Smartsheet's fourth and largest acquisition to date as they agreed to pay approximately $155M for Brandfolder. The deal is said to be closed in September.
Combining Brandfolder's DAM capabilities with Smartsheet's leading collaborative work management platform will create a compelling solution that manages workflows around content and collaboration, enable organisations to break down silos, execute more effectively, and make accurate decisions faster.
"Brandfolder's content capabilities coupled with Smartsheet's powerful workflow and collaboration features will provide teams with a dynamic solution to securely manage, share, and publish their content, empowering cross team and organization collaboration." Smartsheet CEO Mark Mader.
Outbrain partners with LMC
Outbrain, the leading discovery and native advertising platform on the open web, announced its partnership with the Local Media Consortium (LMC), a strategic alliance of local media companies, as the organisation's preferred native advertising provider.
The Local Media Consortium delivers economic value through strategic partnerships on behalf of over 90 local media companies and includes more than 4,000 outlets. By combining the volume and scale of its members, the LMC reduces costs and increases revenue with technology and service providers like Google, Facebook and Monster.
As part of the deal, the Local Media Consortium and its members will receive access to exclusive and negotiated rates across Outbrain's inventory. By leveraging industry scale, the LMC can arrange more favourable rates to its members. LMC members will also have access to Outbrain's Smartfeed technology that allows publishers to not only monetise directly, but to also drive subscriptions, newsletters, and podcasts - while keeping audiences engaged with personalised, organic news from publishers.
"The industry is at an inflection point where local media has seen advertising dollars dramatically decline. Our goal is to continuously support independent and quality journalism, local news and media, and brands and advertisers — this is a big step in the right direction." - Josh Feller, Senior Vice President, Global Business Development at Outbrain.
Crunchbase announces new Salesforce integration
Crunchbase announced its new Salesforce integration for Crunchbase users that will enable individuals and small sales teams faster activation to discover and react to high-quality prospects.
Features of the new integration include:
Advanced search filters – for quicker search functionality and access to information
Redesigned company profile page - enabling the ability to directly sell to prospects via Salesforce
Prospect display – to avoid record duplication
Prospects saved automatically in Salesforce via Crunchbase.
The integration follows in the footsteps of agile working as sales teams are facing increasing demand to ramp up number of sales faster with fewer resources while keeping cold calls to a minimum.
Martech News Weekly round-up - over and out.