Let's face it, the marketing world is changing, and fast. Digital has catapulted marketing into a new and evolving era dictated by technology and marketers had better keep up.
---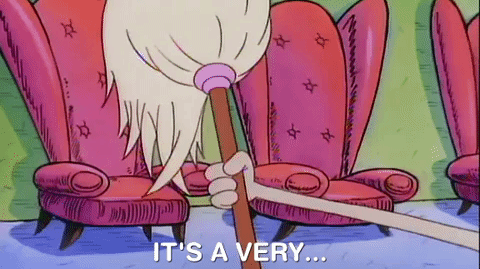 Now, digital is everywhere, and the buyer is in control. It's not enough to separate the customer's experience and deliver well on just one variable of marketing. As David Cancel, CEO of Drift said, in this era "the best experience, story and service wins." As a result, the demand for marketers to perform efficiently, effectively and at scale is bigger than ever before.
Marketing Operations (or MOPs) is quickly becoming the bridge between traditional strategy and the new demand for more technical and analytical skills in marketing automation, technology and data. Because Marketing Operations continually evolve alongside the tech, as does the role of a Marketing Operations Manager - but we've buckled the role down its key responsibilities:
Data & platform integration & troubleshooting

Marketing analytics

Operational marketing budget

Data management

Data driven campaigning

Orchestration & channel automation management

Workflow management

Lead generation design & management

Training & on boarding

New tech & data initiatives
According to Gartner: "Marketing Operations should serve as a core function for marketing, providing cross-functional coordination, communications, and reporting."
Managing the evaluation and implementation of marketing technology is arguably at the centre of a Marketing Operations Manager – it's also what created the role itself. Technology advances and automation are making the ever-growing expectations of a marketer achievable. To be able to make personal connections with each and every consumer 24 hours a day, 7 days a week is a big ask for a team of mere marketing mortals.
What should follow, is of course to analyse the data produced by the technology. Ensuring that all marketing automation data is being accurately collected and connected to the relevant systems and processes.
The insights uncovered by the data then need to be strategically implemented into the customer journey with the aim of improving ROI (return on investment).
Of course, the Marketing Operations Manager can't be responsible for every aspect of work that goes into this process – so that's where the people come in. The management of a kick-ass team who can facilitate all of the above, is where the magic really happens. A popular management system for MOPs is the Agile framework - where demands and solutions evolve through the collaborative effort of cross-functional teams. Most importantly, Agile is designed to use data and analytics to always be on the lookout for new opportunities.
The role of a Marketing Operations Manager is still evolving in the marketing scene, and it's going to make a splash. If you're in Marketing Operations right now, we salute you. Your time is now, don't be afraid to take it by the horns as you revolutionise a new marketing era. If you're a marketing company or department and don't have Marketing Operations in place – what are you waiting for!?