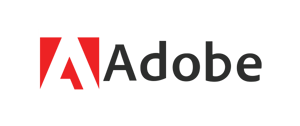 We're bringing you the best insights written in the world of marketing today, thanks to our sponsors at Adobe.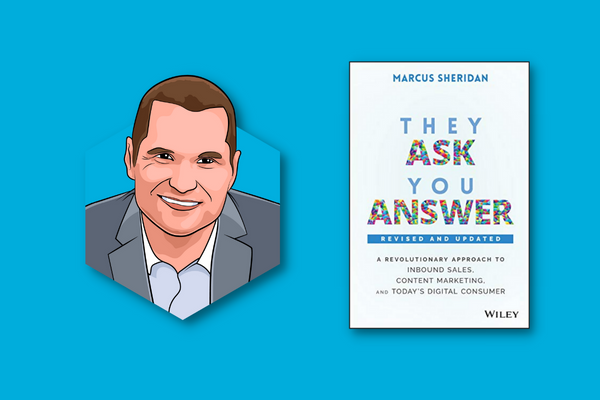 They Ask You Answer: A Revolutionary Approach to Inbound Sales, Content Marketing, and Today′s Digital Consumer is quite the mouthful. But it does what it says on the tin.
This book is all about setting aside the "old school" techniques of sales, content, and consumers, and looking towards the future. Sounds pretty sci-fi right? Right then, let's jump in.
Why They Ask You Answer

is Vital for Any Modern Marketer
"We have a dearth of thought leadership because everyone is afraid to take a stand."
"They Ask You Answer" by Marcus Sheridan is a must-read for any modern marketer looking to stay relevant in today's digital age. The book provides a comprehensive guide to content marketing and how to use it effectively to attract, engage, and convert potential customers.
The book's central message is simple: answer the questions that your customers are asking. By doing so, you will not only establish yourself as an authority in your industry, but you will also build trust with your audience and ultimately increase your sales.
Sheridan's approach to content marketing is based on his own experience as the owner of a swimming pool company. He was able to turn his struggling business around by creating a blog that answered his customers' questions about swimming pools. By providing valuable information and establishing himself as a trusted source of knowledge, he was able to turn his blog into a powerful marketing tool that generated millions of dollars in sales.
The book covers a wide range of topics, including SEO, social media, email marketing, and more. It provides practical advice on how to create content that resonates with your audience and drives conversions.
Overall, "They Ask You Answer" is an essential resource for any marketer looking to stay ahead of the curve in today's fast-paced digital landscape.
About the Author
"If you're not causing people to raise eyebrows in your industry, I don't think you're going to make it big time. Not today."
Marcus Sheridan is a renowned speaker, consultant, and author who has helped thousands of businesses transform their marketing strategies. He is the founder and CEO of Marcus Sheridan International, a consulting firm that specializes in digital marketing and sales.
Sheridan is best known for his expertise in content marketing and his innovative approach to generating leads and driving conversions. He has been featured in numerous publications, including The New York Times, The Wall Street Journal, and Forbes.
In addition to "They Ask You Answer," Sheridan has written several other books, including "The Sales Lion: How to Teach Your Customers to Swim" and "The Visual Sale: How to Use Video to Explode Sales, Drive Marketing, and Grow Your Business in a Virtual World."
Top Takeaways
Here are some of the key takeaways from "They Ask You Answer":
Listen to your customers: The best way to create content that resonates with your audience is to listen to their questions and concerns. By addressing their pain points and providing valuable information, you can establish yourself as a trusted source of knowledge and build a loyal following.
Be transparent: Honesty and transparency are essential in today's digital age. Be open about your pricing, your processes, and your business practices. This will help build trust with your audience and ultimately drive more sales.
Use video: Video is one of the most powerful marketing tools available today. Use it to showcase your products or services, share customer testimonials, and provide valuable educational content.
Optimize for SEO: Search engine optimization (SEO) is critical for driving traffic to your website. Use keyword research and on-page optimization techniques to ensure that your content is easily discoverable by search engines.
Embrace social media: Social media is an excellent way to engage with your audience and promote your content. Be active on the platforms where your customers are most active, and use social media to listen to their feedback and address their concerns.
Link to purchase page
Purchase They Ask You Answer on Amazon!
We're bringing you the best insights written in the world of marketing today, thanks to our sponsors at Adobe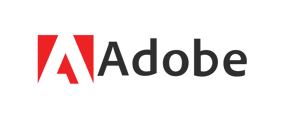 Stay tuned for more! 📖📚