We don't need to remind you why 2020 has been a $h!t show from start to finish, but the virus-that-shall-not-be-named hasn't been all-bad for everyone. We're not just talking on behalf of all the dogos who have been thrilled with the rate at which the population has now resided to working from home these past 8 months. Our old friend, Zoom has also been lucky enough to experience the silver lining.
---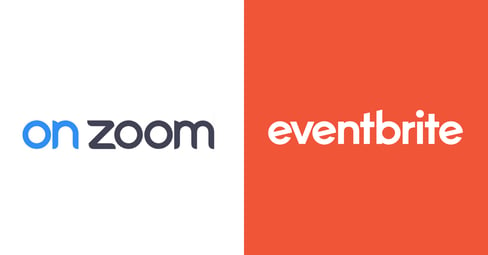 The videoconferencing app has seen its revenues skyrocket as their second quarter profits more than doubled due to the pandemic.
According to the BBC, revenues leaped 355% to $663.5m (£496.3m) for the three months ending 31st July, beating analysts' expectations of $500.5m. Zoom saw its profits soar to $186m, while customer growth rose 458%, compared with the same period in 2019.
There's no arguing there's been a boom in Zoom, but a lot of the recent growth has been un-monetised as a large proportion of users stick to the basic plan, free of charge allowing for unlimited 1 to 1 calls and 40-minute maximum group meetings.
Earlier this month, Zoom hosted their own virtual event, Zoomtopia, as an opportunity to launch new products, firing the company from conference calls into the event-sphere with new monetising opportunities and meeting new competitors along the way. *cough* Eventbrite *cough*.
Zoom's new virtual event marketplace, OnZoom allows hosts to run and sell tickets whether it be an event series or a one-off event with attendees from 100 to 1,000. The platform enables both small business owners and large enterprises to list, sell and run events through the platform.
This could be a real game-changer in terms of monitisation as Zoom stands to make a profit from the meeting licenses that event hosts pay for —depending on the number of participants that attend each event or class. At present, Zoom won't be taking a cut of event revenue during the public beta, it has been suggested that this is a potential avenue to explore in the future.
However, the pandemic did hit Eventbrite hard. Pre-pandemic, Eventbrite held over 1,000 employees but staff saw cuts of a huge 45% in April 2020 resulting in one of the most dramatic blows to the live events industry.
Eventbrite has commanded a sizeable share of the events marketplace, but is this about to change? The undeniable success of Zoom during this time could well leave the race wide open for a shiny new online event platform; OnZoom.
And that's not all. The second product launch is for your average Zoom-user, in attempts to make life a little easier by the power of integration. "Zapps" are designed to integrate apps directly into Zoom so users don't have to flip from platform to platform on their desktops.
"Zapps help surface all the applications you need to be productive and enable the free flow of information between teams before, during, and after the meeting," Says Zoom. "Think of Zapps as an app store right where you need it most — in a Zoom meeting, chat, webinar, phone call, and even your contacts directory."
Not only do the Zapps make life easier when screen sharing, but they can also be launched by the entire team in real-time for cross-collaboration working - which has arguably been one of the most difficult challenges for any modern marketing team.
As Zoom continues to listen and adapt to our new needs, from a Tiger King backdrop pick-me-up, the explosion of virtual events, to the need for a more collaborative way of working, Zoom's success is here to stay. As for Eventbrite, we'll just have to wait and see.