The internet is full of things. Your old Myspace pictures. Instructions on how to build a house from scratch. Charlie biting fingers. Some pretty good stuff. But today, we're talking about all the physical devices across the world connected to the world wide web.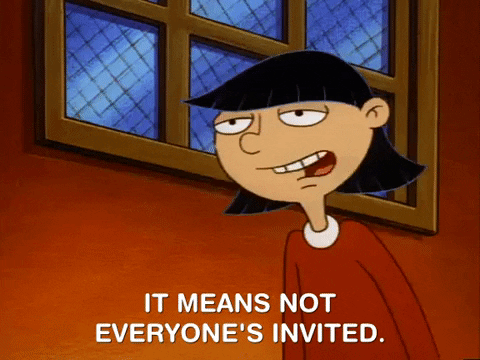 So, if you haven't read our article giving the deets on WTF is IoT, here's a little rundown. Basically it implies the billions of physical devices all around the globe that are connected to the internet, which gather and share data.
IoT devices can gain a bunch of useful data, which can be used in a number of different ways. The convenience they provide, and the novelty they have, means IoT devices have been embraced by the public.
In a rapidly developing tech-focused world, consumers are going to want the newest, most exciting, shiniest thing, and marketers just have to keep up.
So, how can you do this? Well, the best way to learn is by example. Let's get into three brands smashing the IoT game. Starting with:
Patrón
Alexa, play Tequila by The Champs.
Patrón is the first luxury spirit brand on the Amazon Alexa platform, pairing with the Echo smart speaker to bring their customers over 150 cocktail recipes.
Like having your own personal food tech teacher right in your kitchen, consumers can get access to recipes, recommendations and tips, ranging from food pairings, to the ways to shake and strain tequila. Sounds like a party.
Consumer-aimed voice recognition services is what Patrón considers to be crucial in growing it's brand profile.
According to Lee Applbaum, Patrón's global chief marketing officer:
"I think we want to cohabitate with consumers,By that I mean we want to present our brand story, describe product attributes, or in this case, better communicate versatility in a way in which consumers want to engage with us, rather than forcing them to do it the way we wanted to."
"We developed the Cocktail Lab as a very consumer-centric view of accessing different recipes, and voice had to be an important part of it. Echo and Alexa became an immediate way to showcase our interest in voice-driven engagement, but by no means is this the end of the story."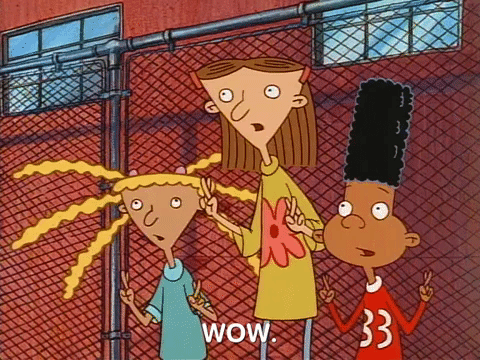 So, what does this platform provide the brand that either traditional marketing or other IoT devices couldn't?
"I think Amazon has done a very nice job to quickly create an easy-to-use product for consumers. It's a seamless process to engage with Alexa," continues Applbaum.
"The hardware is industry leading and the interface is simple. Amazon is so ubiquitous that I think they've gotten a lot of traction quickly. For us, it was a no-brainer in terms of our first foray into this platform."
But it's not all about the novelty. With IoT, there's always an element of useful engagement, as well as the entertainment factor. In communicating with the client on the client's terms, Patrón provides a smooth, collaborative, and impactful experience.
"For us it was just a logical decision to say, 'this is how consumers are engaging with content and we want to do it in the most seamless way possible."
So, how is engagement tracked?
With analytics, of course. Patrón actually uses analytics to better shape the experience. They tend to look at a bunch of factors, including where the consumers spend their time, how much time they're spending there, and what they're abandoning.
For the company, with these limited metrics, it's all about being able to understand the consumer's migration through the lab.
Patrón doesn't just rely on IoT, though. The brand has dabbled, and thrived, in a bunch of digital marketing fields. The brand is largely considered to be the top Tequila brand on social platforms, allowing them to interact and converse with customers.
They've even tried out VR, with their "The Art of Patrón" virtual reality experience. According to Oculus, they were the first to take live-action plus CGI as a combination, using the tech to create an educational experience telling the story of their brand.
Phillips
I think when your whole thing is literally light bulbs it's a guarantee you're going to have some eureka moments.
The Philips Hue LED bulbs give consumers the ability to create a connected, personalised mood lighting system, controlled from their phone.
That's right, your suburban home, too, can look like the club in Ibiza that gives out more seizures than vodka shots.
But, the tech itself is super interesting. A good API lets the product collaborate well with other services on the web. This includes a recent Netflix application dynamically changing the lighting to reflect film scene colours, or the Disney StoryLight app which matches the lighting to the narrative, as the interactive story progresses.
You can even control the lights with your voice. With Alexa, or Google Assistant, you can give a voice command to control the smart lights.
The LED lights are controlled by a console called 'The Bridge'. The bridge is the heart of the system, which connects your smart device to the lights. Up to 50 lights and accessories can be attached to one bridge, which is linked to Wi-Fi and connects the system to the internet, for out-of-home control and other smart features.
"You can control your Philips Hue system from any device, wherever you are," says iot.do, in their Philips Hue Starter Kit guide.
"You can control your Philips Hue system from any device, wherever you are. MyHue is an online interface that connects you to your home, from anywhere in the world.
But, if you're home and your phone or tablet is not at hand, you can use other smart switches and controls like to customize your lights for that special moment. Even use voice control like Alexa or Siri to control your lights."
Across the four countries included in Strategy Analytics' survey, the Philips Hue brand was the most frequently mentioned , cited by more than 50% of consumers.
With smart bulbs being the third-most popular smart home device, it's a pretty lucrative market to be part of. This is because smart bulbs are inexpensive, and act as almost an entry level smart device.
Bill Ablondi, Director of Strategy Analytics' Smart Home Strategies advisory service, suggests convenience plays a part, especially in terms of Philip's easy to install, straight-out-the-box quality. The fact that the system is so connected with other IoT devices adds to this ease of use.
Johnnie Walker
You might be thinking: "how can a bottle of whiskey be part of the IoT? Has it become sentient? Have they introduced ice cubes with 5G? Won't the microchips make it crunchy?"
Okay, I think you've missed the point there.
Basically Mr. Walker and all his friends are using smart packaging technologies, and cloud software, to transform the brand into an interactive, digital, and personalised experience.
According to Venky Balakrishnan Iyer, global vice president, Digital Innovation at Diageo:
"A lot of our brands are 300 or 400 years old, or even older than that. There's a lot of craft and tradition that goes into creating our products. What we're trying to do here is take the latest innovations and see how we can take something that's special already and make it a richer consumer experience."
Rather than changing what goes in the bottle, which has barely shifted from the product created 200 years ago, they've chosen to think literally outside the box (shaped bottle).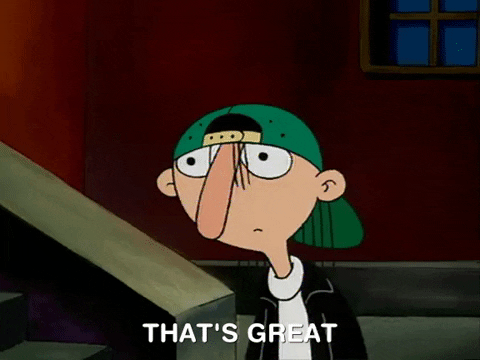 The smart bottle features a printed sensor tag made with Thinfilm OpenSense technology, which can detect the sealed and opened state of each bottle. OpenSense uses the Near Field Communication capabilities of smartphones to send personalised communications to consumers, who can scan the label with their devices.
The tech on the bottle also helps tackle counterfeiting, and can track the bottle through the supply chain processes. The sealed/open distinction means that the bottle can be scrutinised on whether it has been opened or tampered with.
So, it's basically just making it harder to steal your flatmate's booze without them knowing.
"A study from the Institute of Economic Affairs estimates that black market spirits purchases cost the UK around £1.2 billion in revenue annually," reports Jennifer Kite-Powell, for Forbes.
She continues:
"According to a report from IDTechEX, printed sensors will reach more than one billion dollars by 2020. Lux reports that the retail sector including smart food packaging and monitoring is the second largest opportunity for printed, flexible, organic, electronic sensors with an estimated market value of $117 million by 2024."
Diageo, the parent company of Johnnie Walker, hopes to use this experience to strengthen their relationship with the consumer, which will then hopefully roll over into customer loyalty.
The move towards OpenSense tags might signal a shift away from static QR codes, which are easy to copy, difficult to read, and have no sensor integration. OpenSense tags are permanently encoded at the point of manufacture, and can't be modified electronically or copied.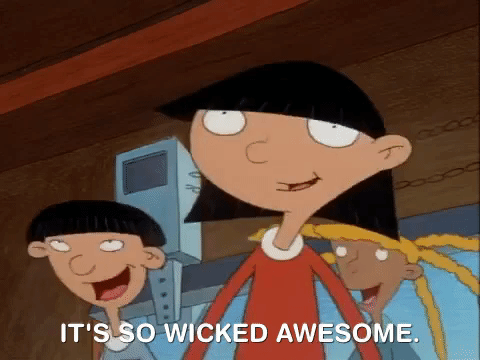 Helen Michels, Global Innovation Director, at Diageo, said:
"Mobile technology is changing the way we live, and as a consumer brands company we want to embrace its power to deliver amazing new consumer experiences in the future.

"We constantly experiment with the latest cutting edge technologies to enrich and enhance the experiences delivered by our iconic brands. Our collaboration with Thinfilm allows us to explore all the amazing new possibilities enabled by smart-bottles for consumers, retailers and our own business, and it sets the bar for technology innovation in the drinks industry."
Thinfilm's Davor Sutjia elaborates:
"As mobility becomes ubiquitous, consumers want and expect brands to follow suit and deliver custom mobile experiences. But today's conventional NFC mobile marketing solutions are not technologically advanced enough to create immersive or customizable consumer experiences."