As uncertainty rises worldwide, brands can reassure consumers through personalisation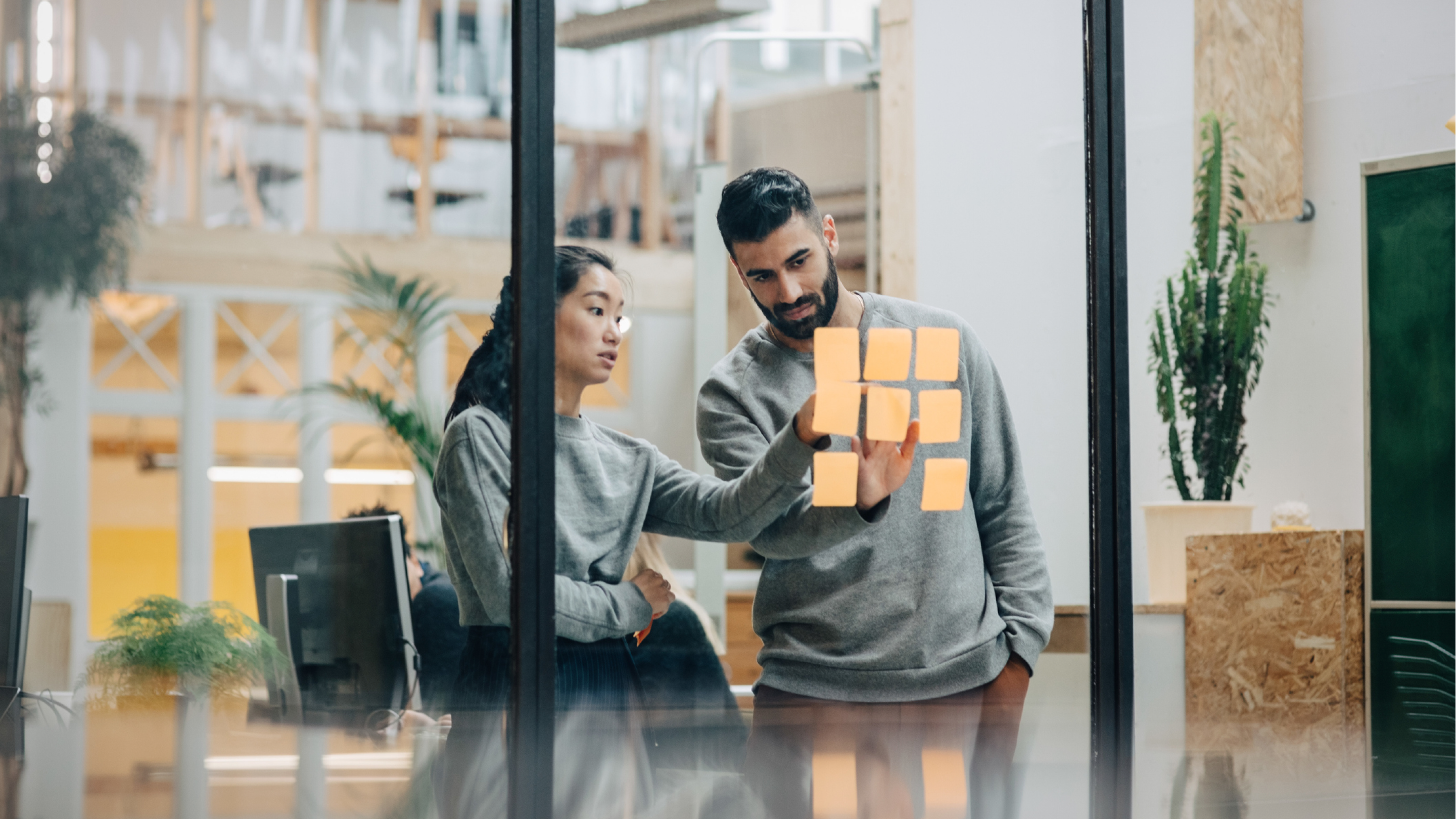 Marketers understand the importance of personalisation as a tactic, but what they may not realise is its significance in today's uncertain world.
That's because businesses and consumers alike are experiencing increased insecurity as headline after headline warns of a looming recession. The ongoing war in Ukraine continues to cause food shortages and supply chain disruptions, while labour issues upend travel and services. Unchecked climate change is also producing more severe (and unpredictable) weather events worldwide as civic unrest roils the body politic. These variables have caused global uncertainty to surge, according to the World Uncertainty Index, which tracks 143 countries.
How Uncertainty Affects the Customer Journey
Higher uncertainty means households and companies are more likely to delay or reduce spending, with concerns about possible changes in wealth or income compounded by other worries. Will goods purchased online arrive on time, or have troubled supply chains affected inventory? Have regulatory changes, such as abortion laws recently passed in the United States, curtailed access to some medications? Or did the pandemic permanently shutter beloved shops and restaurants?
Such questions erode trust. When buyers don't know if or when their online purchases will arrive, they're less likely to become repeat customers or to recommend the product or company to friends and family. Weakened brand loyalty may mean they migrate to a competitor, and sales could decrease because buyers want to avoid unreliable companies.
Why personalisation Can Offset Uncertainty in the Buyer Journey
Personalisation offers retailers and businesses a way to tamp consumers' anxiety. Foremost, 71% of consumers expect personalised interactions, according to the Next in personalisation 2021 Report from McKinsey, with 76% expressing frustration when their expectations remain unfulfilled.
Personalised communications not only help recipients feel seen for who they are but, depending on the voice and tone, can also humanise a brand. Plus, tailored recommendations, such as "You might also like . . ." or "Frequently purchased with . . . ," save consumers time — no more scrolling through page after page to find the one item that speaks to them. And, if your business delivers consistency time and time again, customers will return time and time again — it's why you might see Americans travelling overseas at a McDonald's or Starbucks abroad. The familiarity and reliability is comforting.
But perhaps one of the most compelling reasons to implement personalisation in your marketing and communications is that it's hard for competitors to imitate. Proprietary data that customers volunteer allows you to design highly personalised experiences that differentiate you in the marketplace, creating a competitive advantage.
When to Implement Personalisation During the Customer Journey
Marketers have several opportunities along the customer journey to deploy personalisation tactics. Take a look at the various touchpoints, see which will best support your goals, and decide which you can implement immediately and which may need more time.
Phase 1: Awareness
At this stage, prospects seek a solution to a problem or need. Educational content, such as the benefits your product provides, trumps aggressive selling techniques here, with online ads and offerings like white papers and e-books providing an entry point for new or lapsed customers.
Personalisation here can involve:
Building lookalike audiences for programmatic ad campaigns
Using keyword research to identify prospects pain points and matching those with existing customers' pain points
Identifying customers' demographic and behavioural traits and aligning those with social media influencers in similar markets
Phase 2: Consideration
Here, prospects are comparing options from one retailer or company to another. They may already be engaging with your brand, so the tone and messaging of your content will shift from high-level and educational to one that's more detailed — you may emphasise product features or service offerings, for example.
In this stage, personalisation might include:
Sharing how-to videos that demonstrate how your products or services solve the challenges your customers face
Displaying user-generated reviews that guide prospects to the products that suit them
Phase 3: Purchase / Decision-Making
In this phase, a prospect may become a marketing-qualified lead (MQL) who's ready to interact with a sales rep, request a demo or quote, or fill out a form. Or they may pull the trigger and buy an item (or several).
In this case, personalisation can include:
Automating product recommendations by matching product-group attributes to behavioural shopping patterns
Deploying reminder emails to shoppers who have abandoned items in their cart
Sending order confirmation and tracking emails
Shipping welcome, onboarding, and how-to emails that encourage stronger relationships between the consumer, brand, and product(s)
Phase 4: Retention
This phase is post-sale and focuses on fuelling customer engagement because retaining existing customers is more cost-effective than acquiring new ones. Instead of waiting until cross-sell opportunities arise or it's time to renew a subscription, businesses continue to market to and engage with customers. You might invite them to a loyalty program, for example, or to beta-test a new product.
Here, personalisation may involve:
Establishing automated emails that offer coupons or discounts based on past purchases
Taking advantage of order management systems to remind customers of previous purchases, easing repurchasing
Introducing customer portals that feature how-to and support content filtered by the recipient's purchase history
Using AI and live chatbots to quickly and accurately support customers
Assuring customer success teams can provide exceptional support by collecting customer information in an easy-to-access location
Phase 5: Advocacy
Excellent CX generates vocal supporters of your products and services, creating brand ambassadors and promoting authentic, word-of-mouth marketing.
Personalisation can support that outcome by:
Sending automated emails that ask recipients to submit a review of their purchase or experience
Requesting approval for a case study that highlights positive outcomes from the customer's use of the product or service
Deploying a net promoter score (NPS) survey to gauge customer satisfaction
Finding the Right Partners and Tools to Support Your Personalisation Efforts
There are numerous partners and tools that ensure your personalisation efforts will succeed. Partnering with an agency or team that has worked on personalisation projects across industries can be especially helpful because they can draw from a proven range of tactics and strategies to develop a strategy specific to your needs and aims. For instance, we at Northern partnered with Collective Arts Brewing to create a comprehensive email marketing strategy that included using subscriber lifecycle roadmaps to deliver personalised content. We also worked with Pulp & Press, maker of healthy beverages, on an email marketing project that leveraged advanced segmentation and personalisation tactics to provide unique experiences to subscribers at key points in their purchase journey.
To make all that happen, though, we (and our partners) needed powerful tools. For example, Acquia Marketing Cloud has a suite of products, including — most importantly — a customer data platform (CDP), that allow you to act on all aspects of your marketing strategy. Or you can take a single product from it — personalisation — and incorporate it into your marketing technology (martech) stack to achieve your goals.
The right combination of partners and tools is critical to personalisation efforts, and our director of commerce solutions would be happy to have a conversation about the ways we can support your initiatives. Reach out to us directly and explore Acquia Marketing Cloud to see the many ways it can drive ROI for your business.