Partner Content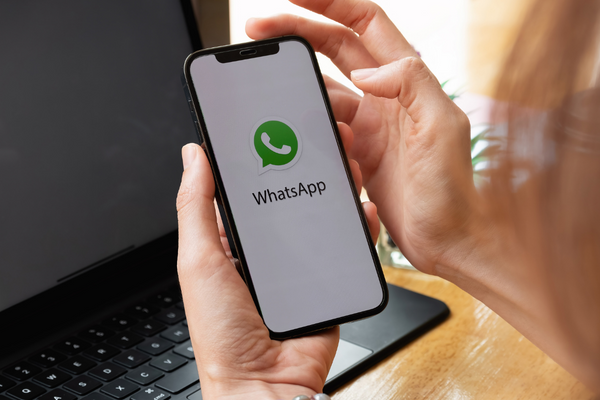 In the first part of this article, we looked at how businesses are increasingly turning to WhatsApp to engage with their customers in an informal, conversational way.
It's a win for both consumers, who seem comfortable receiving communications from their favourite brands in this format, and brands who can harness WhatsApp's astonishingly high engagement rates of around 99% to get their messages across.
While it feels like a no-brainer for brands to use the platform, there is, however, a hurdle to be overcome first. To use WhatsApp, businesses need to build up large databases of customers on the platform. Companies can't simply send messages directly as global regulations, such as GDPR in Europe and the CCPA (California Consumer Privacy Act) in the US, require users to opt-in.
In part one of this article, we looked at five ways brands can use to encourage their customers to sign up to receive WhatsApp messages,
We highlighted the opportunities to drive sign-ups via home page pop-ups and bespoke landing pages. We also detailed how brands can reach out to customers and encourage them to sign up for WhatsApp channels via text messages and interactive phone responses.
There are also occasions when customers reach out to brands via WhatsApp to ask questions or inquire. As we explained in the article, businesses can answer their questions and take the opportunity to encourage them to sign up to receive WhatsApp communications in the future.
However, those five ways of attracting customers to use WhatsApp are only part of the story. Here are four more ways brands can encourage their customers to sign up to recover WhatsApp messages.
1 Missed call
If someone calls a company but hangs up before they get a chance to answer, they can still legally send them an opt-in message as the communications channels, in the eyes of the law, have officially been opened. If this happens, companies can reach out to consumers via WhatsApp with a message asking them to confirm their opt-in.
2 Click on WhatsApp ads on other platforms
It sounds counterintuitive, but one good way to secure sign-ups is via advertising on other platforms. Companies can leverage their existing social media accounts on platforms like Instagram and Facebook to achieve customer opt-ins. To achieve this goal, the platforms enable their customers to optimise the ads and the target audience that sees them.
3 In-store promotion
The lines between the real world and virtual worlds are increasingly becoming blurred, and many consumers are now very used to taking online-based actions when in a store. When customers are browsing, store staff can approach them and encourage them to sign up for WhatsApp, explaining the concept of opting in and how it will benefit them. If customers agree, they fill out a digital form or sign a paper document to show that they have opted in.
4 QR Code
Finally, businesses can harness QR Codes to attain WhatsApp sign-ups. These can be placed in magazine and newspaper ads, billboards, product packaging, retail locations and many other places. Users who scan the code are redirected to a welcome message where they can opt-in to receive promotional messages.
Ultimately WhatsApp messaging presents a very significant opportunity for businesses. The level of engagement it delivers is impressive compared to some of its rival communications platforms. The key learning for companies is that to harness the many benefits of the messaging system; they need to invest time in creating a strategy for encouraging sign-ups. If this is undertaken engagingly and creatively, the results can be impressive.