Partner Content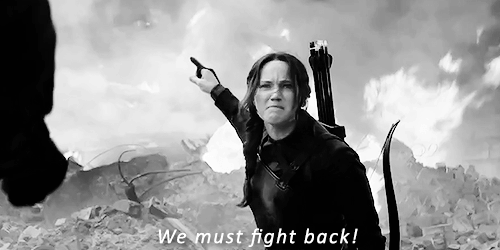 It's been four years since GDPR brought marketers face-to-face with the reality of data privacy. In that time, the role of the marketer has changed radically in order to continue to meet targets whilst operating under tighter constraints.
But in the background—and happening largely unnoticed—the role of data privacy itself has been changing too. As marketers and brands adapted to the new reality of data privacy, so did consumers - and their shifting perception should trigger alarm bells for marketers.
In "The Value Exchange", our recent study of over 3,000 consumers, we found that they not only have an increased awareness of how their data is used and their rights to protect it, but that data privacy has become part of the criteria they use to decide which companies to spend with (and crucially, which ones to avoid).
What's driving the paradigm shift?
So why is data privacy on the consumer radar more than ever? The answer may be an uncomfortable one. We asked respondents whether they feel in control over how their personal information is used by companies they interact with, and 60% were either in disagreement or on the fence:
This finding is made doubly concerning when contrasted against the marketers' perspective of the state of play: just last year, 91% of marketers expressed confidence in their data privacy practices.
So despite best efforts and intentions, the promise of GDPR in giving consumers confidence about how their data is used has largely failed to materialise - and this may explain why many are increasingly wary of brands. In fact, 60% of consumers have become more conscious of the personal information they share with companies over the last year.
How brands are paying the price
In looking at the impact on brands, we look at the most obvious of data privacy benchmarks: honouring consent. This is where consumers couldn't be more clear: mess up in consent orchestration and they'll walk away.
When we asked respondents what they would do if they were contacted via a channel where they did not provide consent, 57% of them agreed that they would cut ties with that company altogether:
The problem here is that many businesses allow for the giving (and retraction) of consent to data usage at multiple touchpoints (i.e. email and account creation), which leads to consent preferences being held in different silos and ultimately presenting an inaccurate view of the customer's consent preferences. This is what can lead businesses to send communication that is out of step with the consumer's most up-to-date consent choices.
Success depends on a new perspective
Data privacy is now much more than a compliance exercise. The good news is that this is an opportunity to innovate and differentiate, and this shift gives rise to a new breed of marketer who recognises it as such.
Armed with the perspective that data privacy is a marketing asset (not a marketing setback), you'll need the right tools and practises to meet the expectations of both consumer and regulator. This includes:
Returning to the principle of 'data focus'. Take stock of the data you're collecting indexed against what you use it for, and see if the two truly line up. Consumers understand the value of their data, and so being 'greedy' for it can cost you. So learn how to be streamlined with the data you collect.
Auditing the tools you use to collect and manage data (and consent). Data privacy is about more than collecting consent: making your processes watertight means unifying consent preferences across channels. Customer Data Platforms (CDPs) that feature Consent Orchestration can help you manage this, enabling them to be automatically reflected in all marketing campaigns at all times.
Putting data privacy on the front page. With everything working smoothly behind the scenes, it's time to make sure that your customer knows it. The basics are simple: obtain (and display) key privacy and consent compliance certifications to drive consumer trust, make your data privacy policy clear and easy to find, and wherever you're asking for data make your promises around how it'll be used clear and easy to understand.
At the end of the day, both brand and consumer are fighting for the same objective: to create relevant experiences that respect data privacy. And it's time marketers start to see data privacy as a critical part of an appealing customer journey; those who do will reap stronger conversion, retention and profit as a result.