Partner Content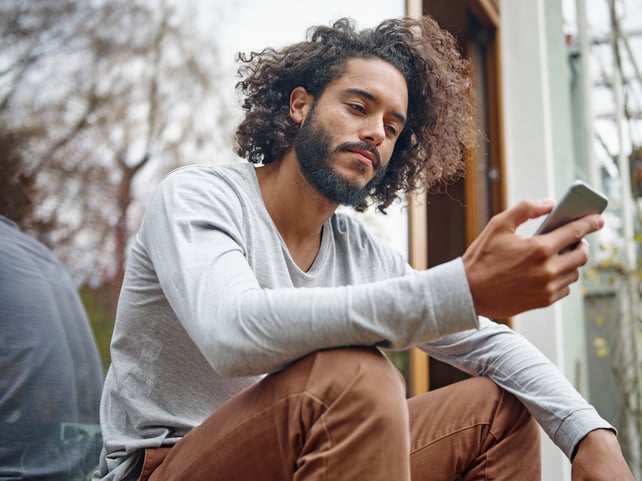 The digital universe is getting crowded, and it means consumer attention is waning. There is simply too much for them to see. Instead, brands need new ways to help cut through the noise, to activate, keep, and retain audiences.
At Leadfamly we believe that gamification can help to achieve that cut-through. Our research, including both consumer surveys and analysis of how consumers behave in reality on our game mechanics platform, proves that such strategies work.
In a world where the average digital ad exposure on a mobile can be as little as 1.5 seconds, gamification offers a valuable opportunity to not only engage in the first instance but also lengthen and deepen that customer engagement.
An obvious fit for B2C organisations
But will it work for your business? To understand some of the ways that gamification can help we thought it useful to introduce you to a few of the Leadfamly customers who provide further evidence that gamification works across sectors.
1) Sneaker marketplace Klekt
European sneaker marketplace Klekt used gamification to incentivise repeat purchases from its website with a Spin the Wheel campaign during black Friday and an advent calendar for Christmas.
Both offered prizes, including discounts and related products, and led to high engagement. In the Christmas campaign, for example, the brand received more than 11,000 registrations and more than half (54%) of customers were still engaged with Klekt twelve months later.
2) Clothing brand Masai
Copenhagen clothing brand Masai used gamification to generate leads and collect zero-party consumer data through a personality test that it ran in multiple countries to learn more about what customers preferred.
More than 160,000 customers shared details about their preferences which helped to guide product development and retail planning, as well as being used to help improve existing ranges.
3) Skincare brand Carbon Theory
Skincare brand Carbon Theory used a Drop Game to encourage engagement with its marketing but also incentivised customers to share with others. So, when customers got to a pre-set score on the game they received a 10% discount. If they shared it on Instagram stories the incentive increased.
The discount code was redeemed 1,850 times, with direct sales of more than £10,000 in the first 14 days of the game campaign and an average engagement rate of 1 minute and 15 seconds.
4) Department store group Sokos
Finnish department store group Sokos wanted to revamp its engagement with the customer, to make it lighter and more enjoyable and extend the time customers spent with the brand.
After an initial six project pilot in 2020 by 2021 gamification had been rolled out to 12 extensive campaigns. The conversion rate rose by 135% compared to the site average and the average order rate rose by 9.7%. Its success meant that today gamification is central to all Sokos campaigns.
Why our customer success stories show that gamification also works for B2B
One thing we often get asked is whether gamification works for B2B organisations and whether such a strategy delivers the same success as it does for B2C.
Thankfully our customers' success stories prove that it does. And they admit they are often surprised by how successful it can be.
1) Smart technologies provider Wärtsilä
The pandemic meant that B2B business Wärtsilä had to rethink its digital offering and look at how to better engage with its technical, expert audience within the marine and energy markets it supplies.
A selection of quick, fun games engaged more than 600 customers but also allowed the company to understand more about what they needed to adjust service offers. For instance, a running hours campaign using a scratch card game gave clarity over the future servicing requirements for fleet vehicles and vessels, with 200 customers logging their running hours. Gamification was also used to help personalise and improve training courses, making technical information easier to digest as well as gathering insights into what part of the training courses customers valued the most.
2) Fastening and safety equipment supplier Würth Denmark
With more than 50,000 fastening, tools, chemistry and safety equipment products in its range Würth needed to make customers more aware of its products.
It used a Snake game – a familiar mobile game with its target age range - to help raise awareness of a newly relaunched lubricant spray called Cobra. It received more than 800 email signups from the game while customers also received a product sample.
3) Banking giant Danske Bank
Danske Bank was initially hesitant about gamification for the same reason many B2B organisations worry. Was it a good fit for a business that has to be serious at its heart?
It used the Leadfamly platform to create an engaging customer guide for homeowners which would inform them of a public subsidy available for energy improvements within the home. With a conversion rate of 38.5% - far beyond anything the company had expected – and a dwell time of up to two minutes the interactive quiz certainly worked for them.
Check how good a fit gamification is for your business
From fastenings to fashion, banking to department stores, these customer success stories are proof that gamification can apply in a wide range of businesses, even those that are unsure of the fit.
To check your fit, and understand more about the role of gamification in marketing download our Navigating the customer journey e-guide.