Press Release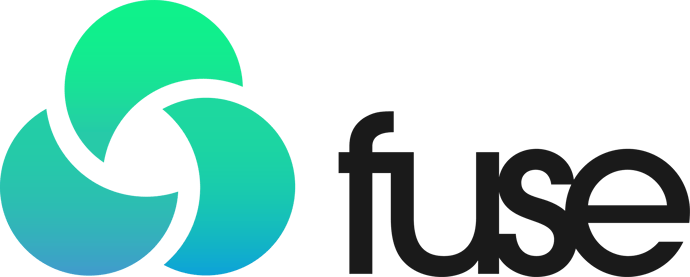 Today, customer intelligence company Acxiom and customer experience company MullenLowe Profero have partnered to launch 'Fuse', a Customer Data Platform (CDP) led, owned-channel personalisation solution for marketing.
The solution 'fuses' Acxiom's identity and data enhancement specialisms together with the digital experience design capabilities of MullenLowe Profero. Brands will be able to provide more valuable connected customer experiences through one end-to-end solution, and maintain greater control of their customer media interaction data.
People increasingly expect personalised experiences and for brands to know and understand them. According to MullenLowe Profero research, a quarter of people are frustrated with brands that didn't seem to understand them, and a similar number of those surveyed seek out brands that use technology to personalise the experience. Against the background of these trends, Fuse is an important proposition for the market to help all clients and brands succeed in their personalisation objectives.
David Keens, Vice President of Product EMEA at Acxiom "We see our clients succeed most when the focus is on providing exceptional personalised customer experience.
I'm really excited to see how the brilliance of MullenLowe Profero and Acxiom has come together with the ingenuity of our martech partners — It really takes personalised experiences to the next level."
The Fuse solution will bring together three core capabilities:
Data intelligence
Brands are increasingly focused on and wanting to provide better experiences for their customers across all their media impressions and owned properties. To do this, they are looking to build proprietary data layers to understand who their customers are and ultimately to make the best personalisation decisions. The ability to be truly relevant requires customer insight and therefore data. Businesses will win by enriching the data they already have with broader insights across customers' lifestyles and competitive behaviours. Powered by Acxiom, the Fuse solution accesses one of the world's largest and most trusted data resources to accelerate and create personalised intelligence.
CDP technology & expertise
In a world where people use multiple devices and channels, continuously identifying the same individual throughout their journey is challenging for all marketers. The Customer Data Platform (CDP) creates a persistent unified ID for every customer, by continuously collecting customer data across all channels and devices. This data is then unified and ready to be used within a wider marketing ecosystem, ensuring the most relevant messages reach the most receptive audiences. Fuse allows brands to define a roadmap for success and ultimately achieve their personalisation ambitions by delivering better experiences to people who engage with their brand.
Brand-led experiences
An investment in data and martech means nothing if it fails to deliver a relevant experience. People want brands to deliver more human, meaningful experiences online, but they feel that brand apps, websites and CRM are becoming too similar. Brands investing in personalisation need to prioritise the digital experience layer to unleash the full potential of their investment.
MullenLowe Profero's recent research reaffirmed the importance of a great digital experience with nearly half of the survey respondents advising they would buy or spend more time with a brand that offers one. In fact in the UK, brands risk losing up to £12bn in UK online sales if they fail to meet customers' expectations.
Fuse will help brands create data-driven customer experiences and creative programmes that drive customer and lifetime value through an extensive mix of capabilities across digital platforms, media, digital content and CRM. Solutions include CRM and loyalty strategy, customer journey development, experience design (UX/UI), content strategy, conceptual creative and production.
Dean Lanzman, Head of Data at MullenLowe Profero, said "Martech alone often fails to deliver promised returns. Together with Acxiom and CDP tech, our combined muscle will help our clients take back control of their data and deliver more value amongst the ubiquity of one-stop tech solutions."
"We're looking forward to collaborating with MullenLowe Profero on this initiative, bringing our respective strengths together to offer a solution for our clients," said Mike Menzer, Head of International at Acxiom.
"It will enable them to directly adjust and map the customer experiences they're offering every day more closely in line with the preferences and insights their marketing activities are capturing."
About Acxiom

Acxiom is a customer intelligence company that provides data-driven solutions to enable the world's best marketers to better understand their customers to create better experiences and business growth. A leader in customer data management, identity, and the ethical use of data for more than 50 years, Acxiom now helps thousands of clients and partners around the globe work together to create millions of better customer experiences, every day. Acxiom is a registered trademark of Acxiom LLC and is part of The Interpublic Group of Companies (IPG). For more information, visit Acxiom.com.
About MullenLowe Profero

MullenLowe Profero is a global customer experience agency that builds brands through digital experiences. Our purpose is to make every experience the best expression of the brand, through digital content, digital platforms and CRM. MullenLowe Profero is recognised as one of the leading customer experience agencies by Forrester and is part of the MullenLowe Group, a creatively driven integrated marketing communications network present in more than 65 markets with over 90 agencies. MullenLowe Group is consistently ranked among the most awarded creative and effective agency networks in the world and is part of The Interpublic Group of Companies (IPG). For more information, visit mullenloweprofero.com.
Check out Acxiom's eBook here to find out more about all things CDP, and beyond! Yeah, you. Just standing there. Click it. ☝️