Partner Content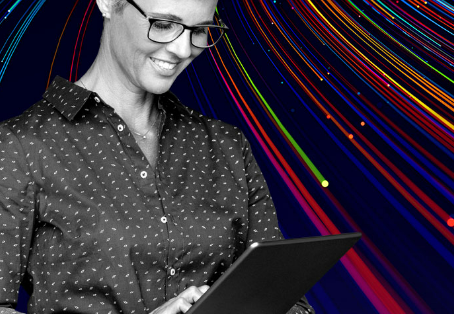 Planning season is well underway, so while you're deciding what key events and campaigns to roll out, why not also reassess your processes, so next year there's no wasted opportunities and unnecessary legwork, and every move maximises ROI.
Because let's be honest, budgets are more likely to shrink than expand in 2023 as the economic uncertainty that's unnerved Britain since covid isn't going anywhere. After all we've had three Prime Ministers in just two months, and the cost-of-living crisis is getting worse.
So, marketers need to work smarter as any wrong moves will only shrink budgets further and make returns more elusive. The answer? It's simple really, converge ABM and Demand because they're better together.
Like marketing teams working in silos, using these two platforms separately, isn't using them to their full potential, and it won't pay off in the way it should.
Not convinced? Let's get into the details.
According to our recent The State of Marketing Budgets survey, only 26% of UK marketers report that ABM/ABX is a key part of their strategy. Today, marketers are primarily focused on the trifecta of:
A buyer-driven & cross-channel strategy (49%) also known as, Precision Demand Marketing

Traditional demand gen (42%)

An always-on approach (33%)
And in 2023, nearly half (47%) of UK B2B marketers said they were investing less in ABM. These results suggest B2B marketers would benefit from adopting a Precision Demand Marketing strategy that goes beyond traditional approaches and combines demand gen with ABM, along with the necessary precision to affect pipeline. It's evident B2B marketers are looking for ways to be more precise, agile, and personal in their approach, so they can reach their buyers more effectively and increase their chances of conversion. This is Precision Demand Marketing.
Precision Demand Marketing (PDM): explained
Account-based marketing flipped the funnel and led marketers to focus on target accounts instead of the traditional sales funnel (DIFF WORD?) and has gained a great deal of traction in recent years. The strategy makes sense because, in a lot of ways, it's just good B2B marketing. But, and it's a big but, it's also incredibly hard to get right.
For instance, what do you do once you have your target account list? How do you activate across your demand channels? And how do you determine the next best action? Again, that's Precision Demand Marketing.
PDM is when marketers focus on meeting the buyer where they are in their journey and on their terms. Integrate's Demand Acceleration Platform (DAP) allows account-based marketers to leap-frog ahead to demand tactics, with 100% data confidence, domain list capping, seamless integration, and optimal speed to lead. It removes guesswork, manual labour, and unnecessary clean-up. Learns as it goes - never letting a lead out of its sight - and ensures all content syndication spend delivers only marketable on-target data. And it spits out all the receipts so you can defend the spend every step of the way.  
Target account lists are useful, sure, but DAP is the bow and the arrow, and in this economy, marketers really can't afford to keep missing. To execute campaigns without precision.  
By connecting ABM and Demand, DAP breaks down walls between teams, sweeps away silos, and brings the buyers' and their needs front and centre, delivering Precision Demand Marketing. 
How marketers can implement PDM
Let's be honest, the conversion problem is exacerbated by the way marketing teams work. Walls are up. Silos, the norm. None of it helps. In fact, it makes the buyer more elusive.
Increasingly, buyers are following their own paths to purchase. Crossing channels, on unpredictable journeys. By connecting ABM and Demand, marketers can break down those walls, sweep away silos, and bring the buyers' and their needs front and centre.
By utilising DAP, account-based marketers can import Target Account List data and activate against it on 3rd party channels - through digital display ads, content syndication, LinkedIn ads, or webinars/virtual/in-person events - and is a one-stop-shop for activation, governance and measurement.  
Research from Forrester states that 50% of b2b marketers want their targeted ABM and broad-based demand marketing efforts to become fully aligned - but only 21% say that they are. (source: Forrester State of ABM Survey 2022)
So, to summarise, there's a few steps needed for that key data to turn into account wins, because you need more than just a clear view of target accounts to get a clear shot at converting them.
For Instana, an IBM company that sells an Enterprise Observability Platform, using Precision Demand Marketing made all the difference.
Here's how they achieved it using DAP:
Instana imported TALs for EMEA and NA into DAP then used it to launch an account-based 3-step Display Ad Nurture and account and persona-based content syndication program. Then, when new leads were generated, retargeted them with digital display ads. 
The result:
95% account penetration on 2 TALs

2000 leads from global TALs

271 accounts moved from awareness to consideration to action

$6 million open opportunities influenced 

$1.2m closed, won, influenced
ABM and Demand are converging into something new - Precision Demand Marketing - and Integrate's Demand Acceleration Platform is driving it. 
DAP doesn't just allow marketers to see when target accounts are in range. It allows you to turn them into ROI. And right now, you can't afford anything less.