If you are looking to be a Top Marketer (or a leader in a similar field), attending a Marketing Conference should be a regular occurrence.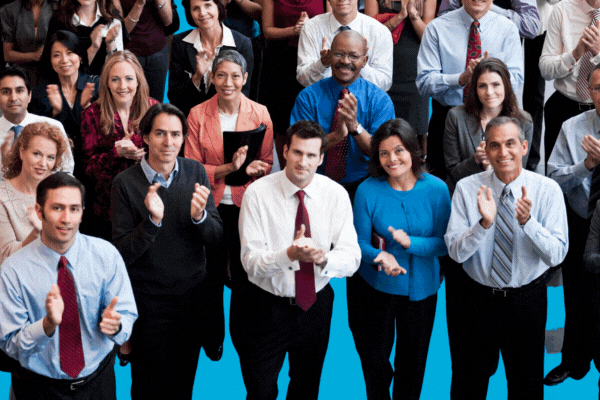 Whether you are looking to uncover the latest trends in your field, make the most out of networking, or get face-to-face with influential people, there are plenty of reasons to grow your business by attending conferences. You might even go for the slightly soggy sandwiches. Each to their own.
Attending a summit, event, or conference is a great way for you to get noticed, and start taking that next step towards becoming an SME in your industry. So, let's jump in. What are the top 3 reasons why you, and your team, should attend marketing conferences?
Networking Opportunities
Whether you attend a marketing event, meeting, or conference, either in-person or online, you are almost always guaranteed to learn something new and/or make new relationships that benefit you and your brand. As you grow your professional network, conferences can be a great place to connect with those in your industry who you have not connected with in some time. Attending conferences and networking during breaks is the easiest way to grow your network and build a group of people that you can count on.
While this seems an obvious point, conferences are some of the best places to build up your professional network. Whether it is supervising a flourishing business or dealing with challenges within your industry, a conference always has someone to help you feel less isolated and better connected with peers. By attending a conference, you can get connected to someone and gain some tips and insider knowledge.
Gain ideas and feedback
If that sounds like a position that you are currently in, attending a conference is a great way to gain ideas and feedback from others that might have the solution for a marketing challenge that you are facing. Professional conferences -- specifically, market conferences -- can be an excellent place to learn, network with your peers in the field, and stay current with the latest technology tools. To start, conferences are a simple way to connect with professionals in your field, as well as to get more skills and knowledge about various topics.
Conferences offer the chance for industry professionals and solutions providers to meet, exchange contacts, and potentially start collaborations. Conferences offer an opportunity for companies to present new products or services. Conferences connect people from a variety of geographic areas that share a discipline or common field and are an excellent way to meet new people within your industry.
Cement your presence
Conferences are known for being great immersion experiences for employees, and (usually) they are well worth the money and time that people put into attending. Attending industry events like conferences and awards shows is a powerful way to cement your presence and voice as an industry leader, connect with peers, and continue building awareness of your company. At a great marketing conference, you are given access to experts who have tons of experience and proven results across a number of different digital niches.
After attending a marketing conference, you are equipped to take advantage of that knowledge and stay one step ahead of the pack (including competitors), meaning that you are in a position to take action rather than just reacting to the advances of digital marketing. Meeting with individuals and vendors who are experienced with digital marketing across the board could provide your team with the necessary insights to speed up your companys growth.