There's a pretty simple, straightforward way for you to get a whopping 6,469% ROI on your marketing efforts. No, it's not bribery or fraud. It's all about building an engaged, excited online community. Here are three steps you can take to do it.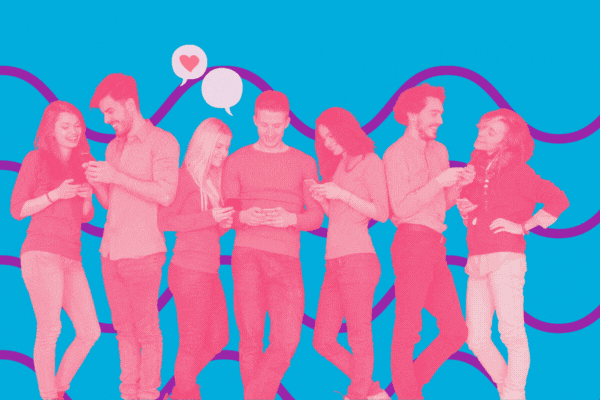 A community is a crucial part of any brand. In fact, companies are using these communities to make prospective customers familiar with their brand, which results in a stronger, more personal relationship with current customers.
The University of Michigan actually looked into this phenomenon, finding that customers spent 19% more after they became a member of a brand's online community.
Large brands have also seen this technique work for them. DEWALT, the power tool company, says they saved $6M in research costs by launching their community. The DEWALT community became a free focus group that led to major product innovation and reduced support costs.
Our community is a crucial part of our membership. It's a well-known saying that members will come for the content, but they'll stay for the community. Our whole team has a presence there as they understand just how important it is to actually show up and interact with our members.

- Mike Morrison, The Membership Guys
Now we've agreed that an online community is a good idea, it might be good to figure out what it is. So:
What is an Online Community?
An online community is basically a group of individuals bought together by common interests, opinions, and goals, who are able to meet and talk in a virtual space.
So, depending on your business, brand, and target audience, this may look different. Your online space may present as a private group to share experiences from your brand and the benefits gained. Or it may be an open forum where a large number of people gather to share resources and feedback on the industry.
Either way, online communities are a great way to encourage meaningful connections between your customers. They allow your audience to:
Share advice
Discuss related news and topics which interest them
Engage with your brand, course instructors, or other thought-leaders
Collaborate on projects and network
Learn together
There are two types of communities - free and paid.
Paid communities have a large overlap with free communities. Both offer a space where people with shared interests can interact and discuss, in order to connect with people with similar experiences and goals.
The big difference is that paid communities charge for access. This filters out the majority of people, only leaving behind the most dedicated participants, leading to a few differences.
The paywall acts as a filter, which means paid communities tend to be smaller and grow at a slower pace. So, free communities tend to reach a large audience and bring awareness to your brand, which is useful for novel topics and broader audiences.
Paid communities, on the other hand, are best for communities that help their members achieve a specific goal. They help deepen your relationship with your audience and provide revenue for your business.
Right, now we know what online communities are all about, let's figure out how to get you one.
Step One: Define Your Goals
Okay, this is a given. With anything in marketing, you need to go in with a clear head, and a clear idea of what it is you want to achieve. Then, you move backwards. This is the same with online community building.
Planning is crucial in this case especially. If you don't, you will end up with an abandoned, disengaged community that achieves no real results. So, it's important to be specific about your goals.
This will help you know what you need to do as a company, and then discover what type of content, activities, and engagement your customers are looking for.
These goals might include building authentic connections, driving awareness, helping users understand your product, getting feedback, increasing customer satisfaction reviews, and increasing sales, among others. After you've figured out what you need from your community, you can think about what your community needs from you.
So, this is all about thinking about what your user needs. When joining a community, people need to know they're getting something out of it. Your community platform is not the space to be advertising and selling your brand. It's a place where customers come to build authentic connections with other people with similar interests.
Think about providing your customers with the ability to learn, gain a sense of belonging, and gain exposure. You also need to give your customers these things in addition to any priorities they have.
After this, you can show appreciation to your members by having a community spotlight on your social media. You can also encourage people to share their experiences on the online platform you choose. More on this, right now.
Step Two: Choose a Platform
It's important that your customers have a relevant space to gather. There are a few ways you can approach this. This might look like creating a space on an existing social media platform. This is a nice, easy option as a lot of your customers will already be on these social media sites. Plus, they're pretty simple to use, and your customers will innately know how to use them.
The other option is to create your own forum. This forum can be on your website or be a standalone site. Either way, this method allows you to have more control over analytics, data and your members. Although, it does require more promotion since it's not part of a popular social media site, and might be a bit confusing for some people.
One, more rare, way for an online community to develop is for it to happen naturally. People create online communities around brands or niches by themselves all the time. When these communities are active and have a large audience, you can add value by posting content or answering questions.
People appreciate it when interactions come from genuine intentions, and not for advertising purposes. These connections created will benefit your brand and grow your community.
After this community is started, you'll need to create some community guidelines.
When managing the community, you'll need to provide rules and moderation. This is important as, without it, anyone can do whatever they want. This is a common issue with user-generated content. You don't want the experience of your community to be spoiled and, as a result, their perception of your brand. This is usually done with spam.
Step Three: Identify Key Members in The Community
Okay, so now you've started to gain members. When you hit 100, the magic will start to happen. But how do you get there? Well:
Invite your contacts. This can be friends, family, work colleagues, or professional contacts.
Discuss with everyone. Get in the habit of bringing your community up wherever you go.
Enlist the help of new members through gamification. Encourage the building of the network through contests or reward systems integrated into your platform.
Partner with industry influencers. Collaborating with a related company can be an effective way to promote your community and welcome new members who like both brands.
So, once there's some movement in your community, it's time to identify the most active members. These are the people that initiate discussions, encourage interactions, and inspire debate. They can also be known as 'advocates'.
People in online communities can lean towards watching from the sidelines. This is the opposite of what you want from your customers. By identifying your influencers, and appreciating and rewarding their contributions, you'll make the crucial steps needed to keep the community thriving.
Identifying your most influential members should be easy. After you do so, reward them for being a top contributing member of the community. You could even have a spotlight for the top contributor for the month.
So, I know we said no bribery, but this isn't really bribery. It's encouragement! Promise, it's all above board. What really matters is developing a community that will willingly act as advocates for you, through an appreciation of the brand and its services.
This space is about allowing people to build a two-way relationship, rather than thinking they're always give-give-giving with nothing in return. It's about give and take, people.