Marketing Planning Season: Unpacking Lessons Learned & Predictions for the Year Ahead
October 18th @ 13.00 AEST / 11.00 SGT | Online
Roll back to roll forwards: A look at some of the key trends we have seen play out in the last year and what the year ahead has in store.
Streaming live on a screen near you, an exclusive AMA (ask me anything) with keynote speaker, Guy Kawasaki, Chief Evangalist at Canva who will unpack his lessons learned from his illustrious career.
⏪ Under the microscope
Unpacking 2022's key market trends

Marketing lessons learned
⏩ Into the time machine
Fast-forward 1 year, 3 years, 5 years, what will every marketer wish they knew now?

Practical planning for advice the year ahead
💡 Plus insights on:
Working w/ Steve Jobs

The early days of Apple

And wisdom gained from interviewing remarkable podcast guests such as Gary Vee and Marc Benihoff.
Here's just a couple of credentials Guy's got under his belt:
🏆 Marketing legend
📚 Marketing best selling author
😍 Social following of over 4m
🍏 one of the Apple employees originally responsible for marketing their Macintosh computer line in 1984
❤ popularised the concepts of evangelism marketing and technology evangelism/platform evangelism
🎤 Podcast host of remarkable people
🏄 Surfer
To seal the deal on Guy joining this event we leaned into one of his biggest passions - surfing. With the promise of some surf boards we locked in this the marketing legend!
Did you know Guy become a surfer at the age of 62?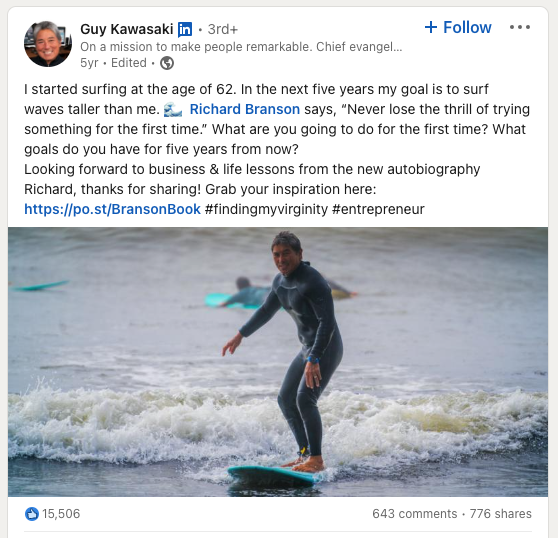 Whether you're yet to ride a wave or already share the passion to surf with guy, we're throwing in the chance to win a FREE surfboard for one lucky registrant!
🏄
Sign up for your chance to win!
PLUS
📚 For your chance to win a copy of the his book: 'Wise Guy' submit a question for guy when you register!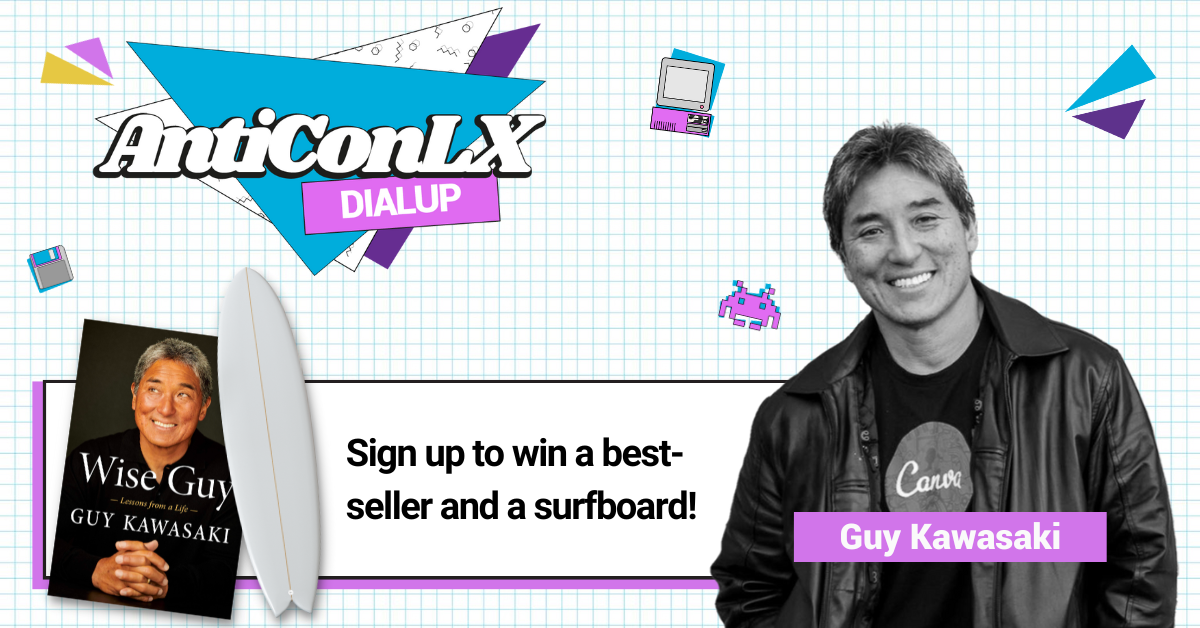 P.S. Can't make the live session? Don't sweat it. Register your interest and we'll send you the on demand recording.