Partner Content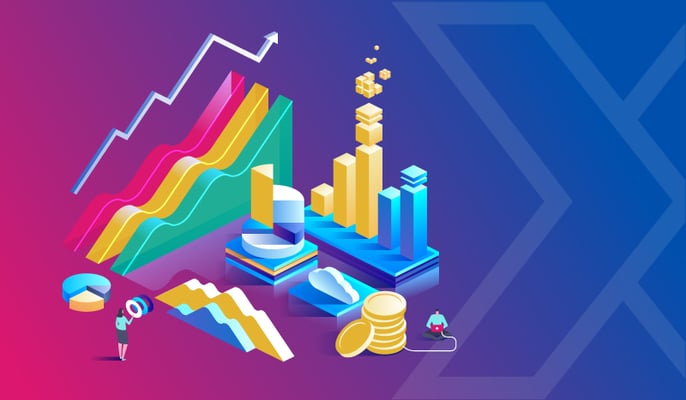 Over the past few years, pressure has increased on marketing teams to tie each marketing activity to the company's bottom line. But when we want to track campaign ROI, the marketing team will often say, "Well, we don't have any of those cost or spend metrics easily available."
Completely understand it's hard to track how much an email campaign costs to setup. But unfortunately that creates a precedent which then leads to little cost tracking, no attribution stamping, and Swiss cheese reporting.
Quite simply, marketers must be able to demonstrate the direct contribution being made to revenue.
That's why in 2021 and beyond, the marketers who will succeed are the ones who are ready to embrace Digital Marketing Attribution.
This might sound like a daunting task, especially if you feel you currently lack understanding of what Digital Marketing Attribution entails.
By examining the fundamentals of Digital Marketing Attribution, this article will help to get you started on building an Attribution Model that delivers success for your business and enables you to really optimise your marketing…
Why does Digital Marketing Attribution drive competitive advantage?
According to Forrester Research Analyst Tina Moffett, attribution is 'the most effective marketing measurement' but 'adoption is low because it is a difficult task.' This might go a long way towards explaining why so many marketers focus on vanity metrics rather than demonstrating real business value.
Digital Marketing Attribution represents a real opportunity to drive competitive advantage and give marketing a voice at C-Level. In 2015, only 35% of CEOs believed that marketing was able to document its revenue contribution, demonstrating that there is a long way to go before marketing achieves the recognition it deserves – with Revenue Attribution paving the way.
How can I use Digital Marketing Attribution to improve marketing credibility?
Fundamentally you need to use the metrics and language that matter to the CEO and CFO.
CEOs and boards don't care about 99% of the metrics that marketers track – but they do care about revenue and profit growth. Forget open rates and click throughs. Start talking about margin, cash flow, ROI and shareholder value… Think of the bottom line but don't talk about cost, not even if it's a reduction – talk about revenue and work on connecting marketing, finance and sales in the discussion.
Marketing is being challenged like never before. It's time to stop scratching the surface with metrics and start deep diving into the Digital Marketing Attribution that will ultimately optimise marketing.
In 2021 and beyond, it's those who embrace the opportunities presented by measuring revenue attribution who will succeed and achieve above-market growth against the competition.
Sources
Interactive Advertising Bureau. (2012). Digital Attribution Comes Of Age [Pdf file]. Retrieved from http://www.iab.net/digitalattribution
VisionEdge marketing & Marketo 2010 Marketing Performance Measurement and Management Survey of 423 executives.
Measure the Impact of Cross-Channel Attribution. Forrester Research Inc. (4 June 2014)