Steven Bartlett's career has been wide-ranging and impressive but was, up until recently, relatively unknown by the general public.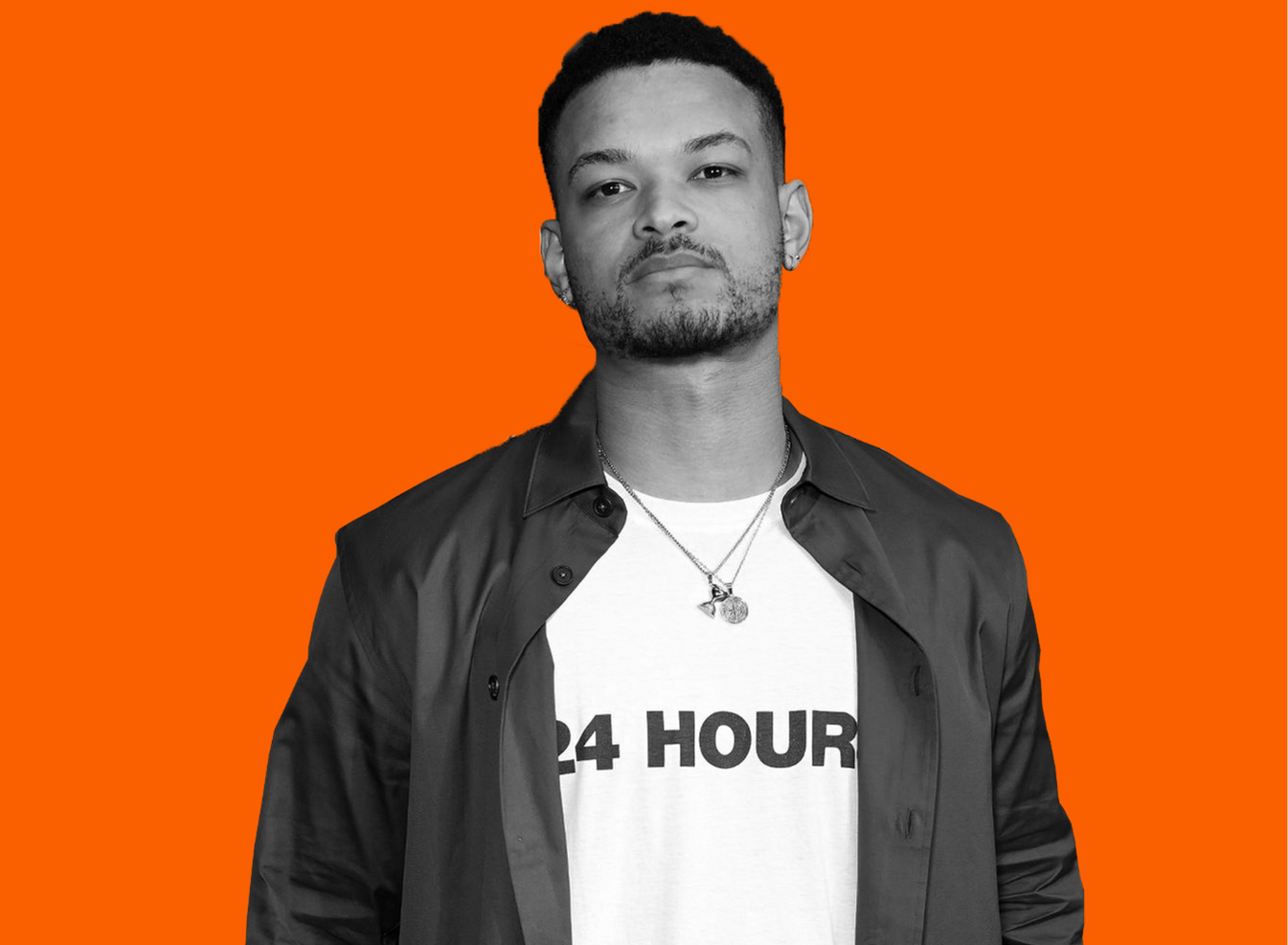 Though he has been a big name within specific communities, especially ones interested in NextTech, it's his appearance on 'Dragon's Den' which has brought him mainstream recognition.
Combined with his interesting background, and next-gen knowledge of more up-to-date industries, he has stood out from the rest of the BBC show's panel.
Although, when I was told we had the 'youngest dragon' lined up for
AntiConLX Global
, I was picturing something quite different. Some
real
J.R.R Tolkien stuff. 🐉
But without further ado, let's find out more about good old S.B.
As a little background, Bartlett was born in Botswana to a Nigerian mum and British dad. His mother left school aged seven, unable to read and write. His dad was a structural engineer and was "very, very smart". After emigrating, the family settled in Plymouth, where they "struggled financially in a nice, white, middle-class area". It's no surprise, therefore, that these disruptive early years led Steven to be driven for success.
"I learned that if I was to have anything, it wasn't going to be left for me under the Christmas tree, it was going to be a direct consequence of my own actions."
It's a background he frequently brings up as a source of his success and gives him a 'self-made' legitimacy among his fans and audience. "Sometimes your curses become your blessings and vice versa. Most of the time, having a really shitty childhood is the reason why my guests end up being really remarkable people in their later life."
He discovered his talent for sales and persuasion at an early age, selling thousands of tickets to his birthday party at school, at just over a week's notice.
"I was like, 'these are gonna be the adults that I'm competing against in the real world too. So if I can persuade them now I'll be able to persuade them when I'm 25 and they're 25'. That was my hypothesis."
His distraction from mainstream education, and natural entrepreneurial drive, means it's apt that Steven followed the fabled 'drop-out' image of the young tech entrepreneur.
Quitting his at Manchester Metropolitan University allowed Steven to focus on creating an online student social noticeboard Wallpark. It's also not surprising he only lasted one lecture in an environment he calls a "propped up scam" held together by stakeholders who have little incentive to help young people nurture their talents.
"You've got the employment world that requires a 2:2 for jobs. You've got the universities being paid to drag you in and keep costs low, and then you've got the schools, which are ranked by grades. It's an archaic system that hasn't moved with the modern world fast enough. Information is almost redundant by the time universities publish their textbooks. There's probably not much that has been written about blockchain, but we know it's a pivotal part of our future."
At just 21 he was even named Lloyds TSB's Young Entrepreneur of the Year, alongside big names like Zoopla, Just Eat, and Secret Escapes. Hopefully, they got some free birthday party tickets.
Through the university, however, he met Dominic McGregor, with whom he created Social Chain and Media Chain; companies that would grow to become some of the largest ever in their field. This all happened when Steven was only 18 years old - the age most people are busy eating cornflakes from a saucepan in a gross Uni house.
Now in its sixth year of operation, Social Chain - which Steven Bartlett and co-founder Dominic McGregor parted ways from last summer - has a few clients that you may just have heard of, including the likes of Apple, Amazon, Coca-Cola, Superdry and Nokia, all the while Media Chain reaches up to and beyond 1.8 billion people a month through a series of online brands that it owns.
As per his website, Bartlett has spoken at the United Nations, SXSW 2019, VTEX Day alongside Barack Obama, Ted Talk, and many more events and organisations.
He's even the host of The Diary of a CEO Podcast, which provides weekly episodes featuring high profile guests like Liam Payne, Will Shu, and Tom Blomfield, as well as insights from the man himself. Though not straying too far from the traditional podcast interview format, it gives listeners a mix of business advice, biographical insights, and NextTech predictions, with a big dollop of self-help. It's a window into Steven's personal 'boot straps' philosophy but given a distinctly millennial twist.
Tackling issues such as anxiety (his guests are reported to be "all affected by the same anxieties") and quitting projects that don't make you feel fulfilled ("quitting has been demonised in our society. It's associated with being weak. But it's the incredibly important thing you have to do before you start the next thing"), the podcast is popular with a generation who feel lost in space. It places Steven in the category of the 'new entrepreneur', who sees work as a means to improve your life but shouldn't be your entire life.
"Th[e] podcast is simple, every week I'm going to share insights with you from guests with different backgrounds, experiences and learnings. I want to give you a look into what it's like behind the scenes, being an entrepreneur, the deep, dark thoughts that nobody else will share with you and anything else that's playing on my mind."
As we've mentioned, Bartlett made history as he became the youngest ever "dragon" on the BBC investing show Dragons' Den, where he will be appearing alongside Peter Jones, Deborah Meaden, Touker Suleyman and Sara Davies.
"I feel a responsibility because there's never been a black, young Dragon on the show. The most powerful role models, of course, are those that are most relatable."
Though he might be appearing alongside the most business-y business people out there, he doesn't intend to blend in. He reportedly told the BBC that he doesn't intend to wear a suit when he appears on the show, to show people from an underrepresented background that they can "sit at the table". It's all consistent with his hatred of "happy to be here syndrome".
"If you type in 'CEO' on Google, what you see is white men in suits," Steven told the BBC's If You Don't Know podcast.
"I'm not against white men in suits, but I am against leaving talent off the field because they don't feel included. And so by being a Black man in a snapback, I will appeal to other Black men and women."
But this isn't his first venture into prime-time television. Steven even appeared on Channel 4's The Secret Teacher, a series which follows multi-millionaire business people who have dropped out of school, as they go undercover to see how children cope with the modern education system. During one episode, Steven even offered one of the pupils a role at his company, after seeing their potential.
Recently, Steven has launched two new businesses, Flight Story & Thirdweb.
Flight Story is a company focused on building resilient retail investor communities around great public companies. Thirdweb is a platform that makes it easy to build web3 applications.
Bartlett also has a book called Happy Sexy Millionaire, which chronicles his journey from his bedroom in Manchester where he wrote that he wants to be a "happy, sexy millionaire" by the time he was 25 in his diary, to where he is now, and how he achieved so much more than that.
"As an 18-year-old, black, broke, lonely, insecure, university drop-out, from a bankrupt family, I wrote in my diary that I wanted to be a 'Happy Sexy Millionaire' by the age of 25.
By 25 I was a multi-millionaire having created a business worth over $300m dollars."
But for Steven Bartlett, this didn't leave him happy and/or sexy. The world had lied to him. If he was at this point, the heights of material success, and didn't feel the fulfilment and love promised to him by the world, what did all this mean? Was it time to redefine what really mattered?
"We are losing ourselves. We're chasing the wrong things, asking the wrong questions, and polluting our minds. It's time to stop, it's time to resist and it's time to rethink the fundamental social blueprint that our lives are built upon."