Google Analytics 4 is just the fourth Google Analytics.
Article over. Right, on with your day. Wait, you want more?! Sometimes I think you ask too much of us.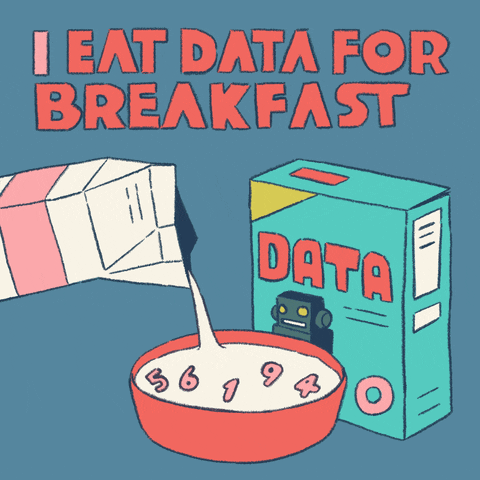 So, what's all this about? Well, it's about this: Google recently announced plans to end Universal Analytics in 2023. This is the version of GA most sites have been using over the past few years.
Marketers will now need to switch to Google Analytics 4, launched back in 2019, if they haven't already done so.
I know it's a lot to get your head around. You've just heard about Web 3.0, and Industry 5, and now there's a Google Analytics 4? It's like we're getting all these new things at once, and they're also being given the naming conventions of Marvel films.
But without further ado, let's get into it, and ask:
What's Google Analytics 4?
Google's analytics reporting tool is currently used by millions of businesses and websites alike to track user interaction across web domains, mobile apps, and offline APIs.
It is a tool which helps track the amount of web traffic a business receives, helps with the monitoring of important marketing channels, and measuring of KPIs. Google Analytics 4 is a big move away from their previous offerings.
Google Analytics 4 uses a pretty different data structure, and data collection logic. Everything is built around users and events rather than sessions. So this events-based model processes each user interaction as a standalone event.
This move from sessions to events means that marketers will have access to cross-platform analysis, and an increased ability for pathing analysis, plus offering marketers more flexibility and better ability to predict user behaviour.
GA4 has a few more benefits, including:
Privacy-focus and durability for the future
Utilising machine learning, to discover insights about the customer journey across platforms and devices
Seamless integration with Google's advertising platforms to optimise campaign performance
In Universal Analytics, an event will have its own category, action, label, and hit type. However, in Google Analytics 4, there is no category, action, or label. Every hit is an event and events can contain parameters.
So, in Google Analytics 4, there is an event called page_view and this event contains the parameters page_location (page URL), page_referrer (previous page URL) and page_title.
So, the events in Google Analytics 4 can fit into four separate categories:
Automatically collected events. These are automatically tracked when a user installs the base code.
Enhanced Measurement events. These are also automatically collected, but can be enabled or disabled depending on website functionality
Recommended events. These are recommended by Google, and have been split up by industry type
Custom events. These are events which you can create and implement yourself based on website requirements.
Should I Use Google Analytics 4?
Short answer: yes. Longer answer: yes, because Google Analytics 4 is replacing Universal Analytics.
So, on July 1st, 2023, standard Universal Analytics properties will no longer process data. Though you'll be able to see your Universal Analytics reports for a short period of time afterwards, new data will only flow into Google Analytics 4 properties.
Although you have until next year, it's a good idea to make the switch ASAP. Even if you don't plan on using it right away, collecting data and strengthening your machine learning models will make the future analysis more meaningful. Remember, the better your data collection, the better informed your marketing strategies will be.
What Are the Benefits of Google Analytics 4?
Google Analytics 4 comes with a bunch of new features. One of the biggest changes is the AI-powered data modelling feature, which can be used to fill in data gaps, such as in cases where traditional analytics may be blocked by cookie-consent rules. It also has a bigger focus on privacy, a hot topic in the landscape.
Plus, the user interface for the new product is different. The new benefits mostly centre around a new 'privacy-first' approach, with the whole thing being branded as a 'next generation approach to privacy-first tracking', as well as cross-channel measurement, and AI based predictive data.
So, by applying Google's advanced machine learning models, the new product can fill out data for website traffic and user behaviour without relying on having 'hits' come from every page.
Cross-domain tracking that does require code adjustments, can also be carried out within the UI.
Google Analytics 4 is built on the platform for the 'App + Web' system released in 2019, which was mainly focused on cross-channel data, giving marketers a way to track users across apps, software, and websites.
Its main goal is to shift towards the focus being on users, mainly the user journey from first visit to final conversion.
Machine learning processing, as we've mentioned above, means it can fill in gaps where businesses have an incomplete view of their customer. These customers may opt out of cookie usage and data collection, with internet users becoming increasingly aware of, and reluctant to participate in, data sharing. So, Google Analytics 4 helps with this issue.
Google Analytics 4 also has a focus on 'events'. These events are the main way that data is presented in the new product. It'll allow marketers to edit, correct, and fine-tune the way events are tracked in their analytics, without having to edit on-site code.
On top of this, the data important now includes a wide range of data from non-website sources, all within one property.
One final feature is the "Life Cycle Report", which seems to be one of the biggest changes in Analytics, and focuses on - you guessed it - user journey. The "templated reports for ecommerce funnels" will give marketers a way to display and visualise data, which was previously a feature only available for Analytics 360 accounts.
How do I use Google Analytics 4?
Luckily for you, Google has produced a few handy video guides on the new interface. Marketers can also set up a new property in their existing Analytics account and click through the new version on their own.
The videos show how to set up a Google Analytics 4 property with either a universal version of gtag.js tracking, or with a Google Tag Manager account.
But what steps do you need to take for configuring Google Analytics 4? Well, it's pretty easy:
Login into you Google Analytics Account
Click Admin. Gear icon, bottom left navigation
Confirm that your desired account is selected
Confirm the desired property is selected
Click Google Analytics 4 Setup Assistant, the first option in the Property column
Once inside the Setup Wizard, click the large blue button, Get Started.
Then click the blue button to Created property
What is a Google Analytics 4 Property Name?
Okay, we said we'd get to this.
A property contains the Google Analytics reports and data for your website. The reports and user interface that you see varies according to what property you have selected to view. For example, a Universal Analytics property has different reports than a Google Analytics 4 property.
For a website, you can create either a Google Analytics 4 property, or a Universal Analytics property. Or both. In fact, creating both allows you to view both Universal Analytics reports, and Google Analytics 4 reports, with the ability to switch between the two different kinds of report via the property selector or Admin screen.
What you might notice about the new Google Analytics 4 property is that there are no reporting views, just a property that contains reports for all your data sources, called Data Streams. So, it might look like a pared-down version of Google Analytics, but once you go into the 'Analysis' section, you'll discover the sophisticated reporting options.
So, you might be asking "should I set up a Google Analytics 4 property?" Well, the answer is a big ol' yes. The new product allows you to take advantage of new tracking and reporting features. However, you should set up your Google Analytics Property in parallel to your existing standard Universal Analytics property.
In most cases you should keep sending data to your existing Google Analytics property. So, this means you'll send data to two properties, in order to take advantage of the different types of reports available in the separate properties.
What is the difference between Google Analytics and Google Analytics 4?
Let's have a look:
Different Measuring Models. This is the biggest difference. Universal Analytics and Google Analytics both have different measurement models.

Universal Analytics uses a measurement model based on sessions and pageviews. Google Analytics 4, instead, uses a measurement model based on events and parameters.

Removal of Monthly Hit Limits. Another difference between the two is the removal of monthly hit limits. The free version of Universal Analytics had a monthly limit of 10M hits.


Free Connection to BigQuery. The final big difference is Google Analytics 4's free connection to BigQuery. Previously, this feature was only available to GA360 customers, and was one of the biggest differentiators between the free and paid versions.

BigQuery enables large and complex data sets to be queried very quickly. If you have tried to create complex segments in Google Analytics, you might be aware of the issue that sampling can have on your ability to analyse data.


Bounce Rates. Bounce Rates have been one of the most used metrics in Google Analytics. However, Google Analytics 4 does not report on Bounce Rates.

But do not fear; it has been replaced with User Engagement metrics which might be considered a much better measure of engagement.